What do you expect when the groom is the publisher of a leading bridal magazine? A stunning wedding, of course!
Folawunmi Ayoola and Akin Eso, publisher of WED Magazine celebrated their union in beautiful style on the 2nd and 4th of January 2013.
While we await the new issue of WED Magazine with exclusive details and photos on the planning process and the wedding day, you are cordially invited to view our BellaNaija Weddings feature on Fola and Akin's special day!
Enjoy.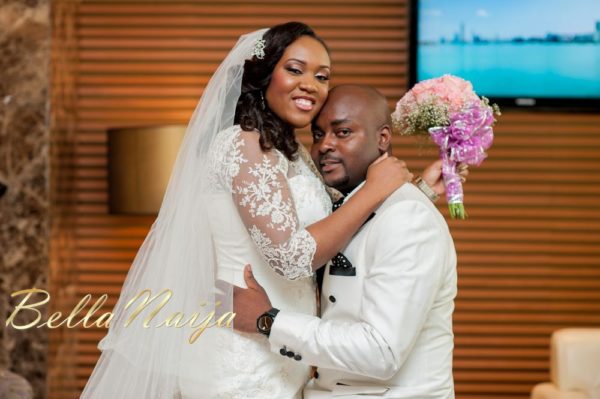 How Akin & Fola Met
by Akin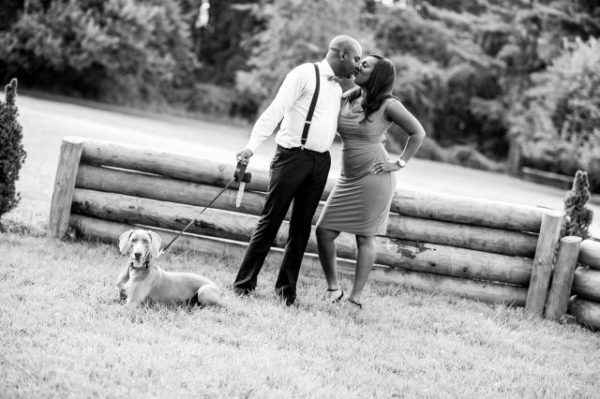 We met through Fola's sister in May 2010 (We had a mutual friend). I was single…she was single and that's how it all started. She stayed in New Jersey while I was in Maryland so we communicated by phone till I travelled to New Jersey for my graduation.
She attended the graduation and from then on, we've been on this blessed journey which has led us to marriage.
The Proposal
by Fola
Akin proposed in Buddha Restaurant in Washington DC with my sister and her husband in attendance. I didn't have a clue about what was going on because I was reluctant to go for the dinner (little did I know!)
Just after we ordered food, the waiter brought a plate with "Will You Marry Me" on it. I actually felt it was the appetizer that I had ordered and then suddenly…Akin went on one knee to propose. I was totally shocked and then said YES. The whole restaurant joined in the celebration!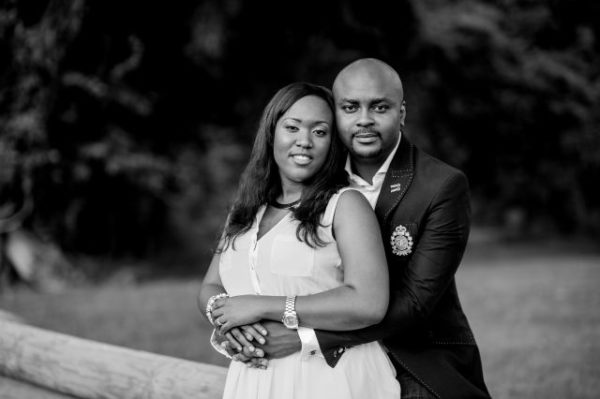 ___________________________________________________________________________________________
It was a day of joy as Folawunmi Ayoola and Akin Eso were joined together in holy matrimony on the 4th of January 2013. The moment the bride stepped into the church in her lace wedding dress by Kosibah, all eyes were on her! With it's modified fishtail silhouette, silk organza overlay with hand stitched corded lace appliques, corsetted bodice laced up behind with a matching 3/4 sleeved lace chemise and the flourish of hand affixed Swarovski crystals,  Fola's dress was classic. It was an emotional moment as guests got teary eyed as they watched Fola walk down the aisle to meet her husband-to-be, Akin.
The bride and groom exchanged their vows as they confirmed their commitment to one another in the presence of their family and friends. After the church blessing, it was time to experience the "crystal fabulosity" of Fola and Akin's wedding reception.
With their bridesmaids and groomsmen setting the pace with energetic dance moves, the couple entered the reception venue amid cheers and lively music. The groom Akin stood out in his 6 button double-breasted white suit with black lapels paired with a polka dot ascot. He and his bride savoured the cheers as they danced their way in. There was so many lovely moments at Fola and Akin's wedding from the cutting of their spectacular crystal and light cake to  the groom's speech, it was a great day!
BN wishes Akin and Fola a fruitful and divinely blessed life together as husband and wife.
****
Photography ~ S67 Photography | MajikBrush Photography | TAP Studios 
All photographs are copyright of WED Magazine
****
White Wedding – Video

Traditional Engagement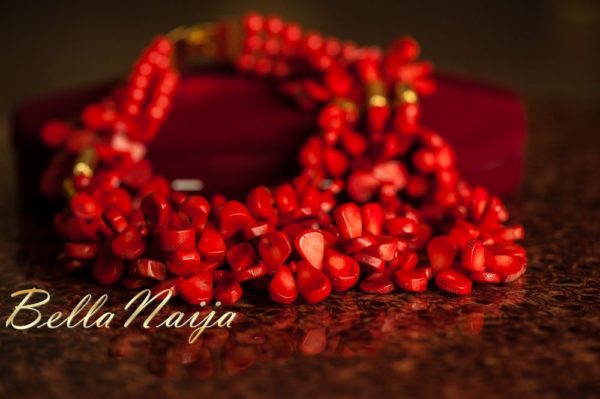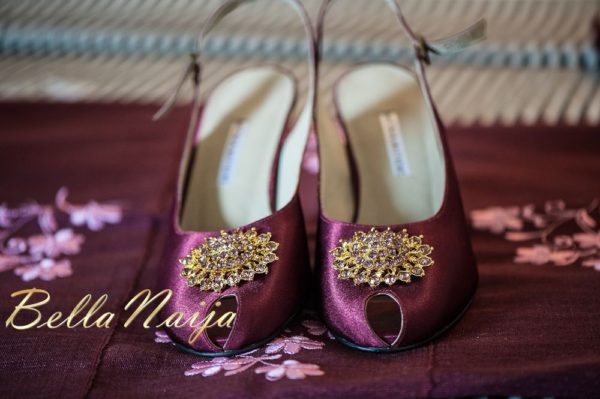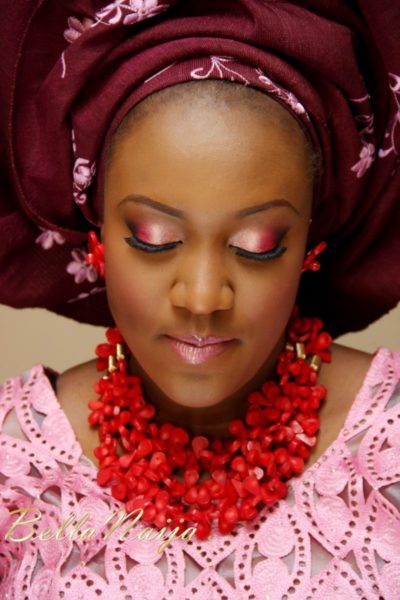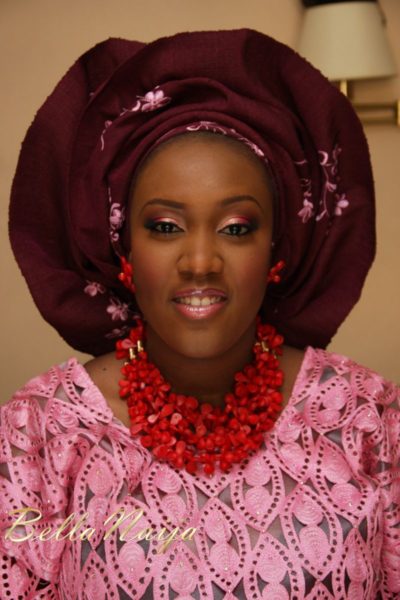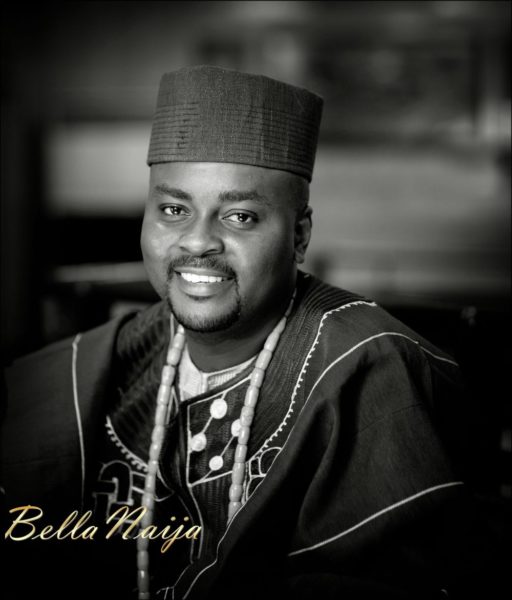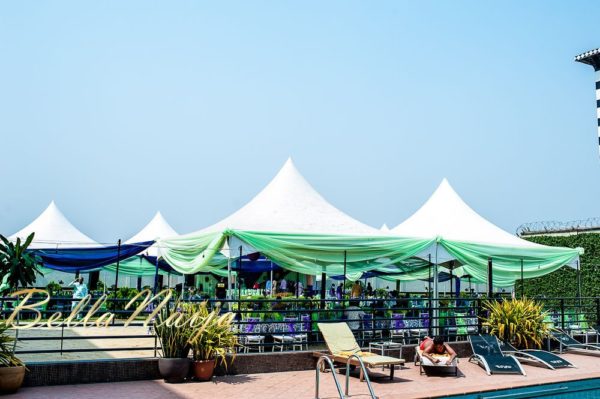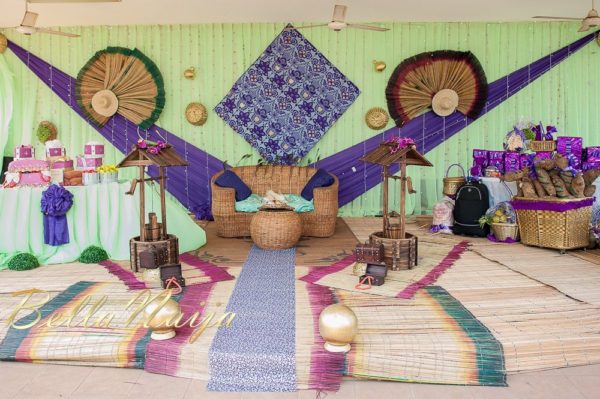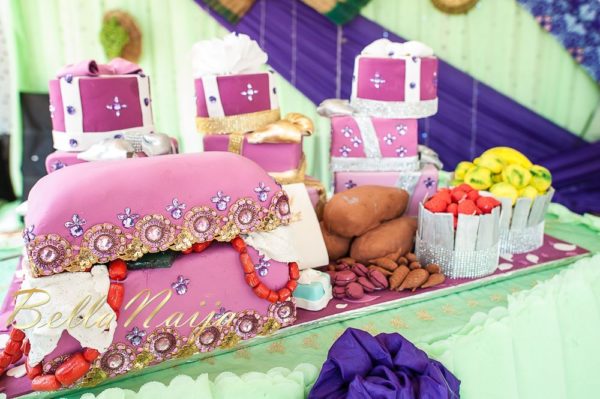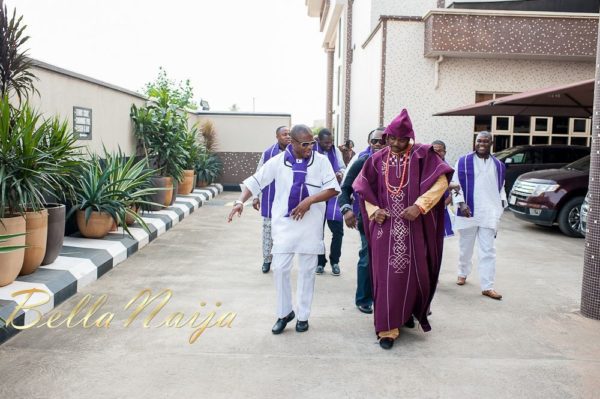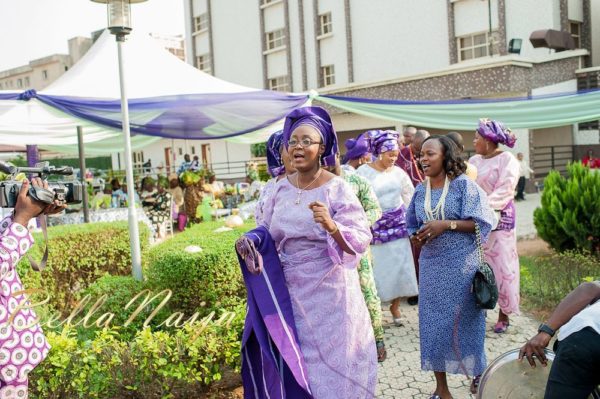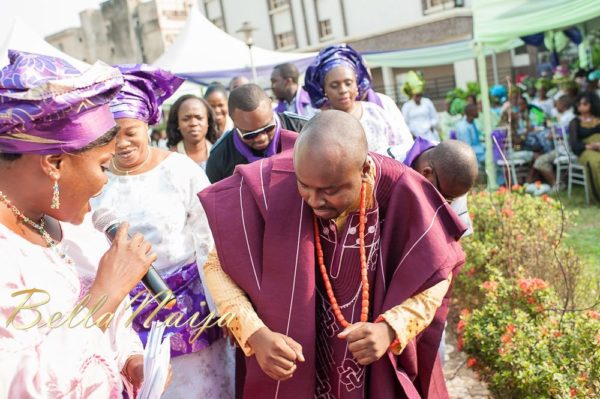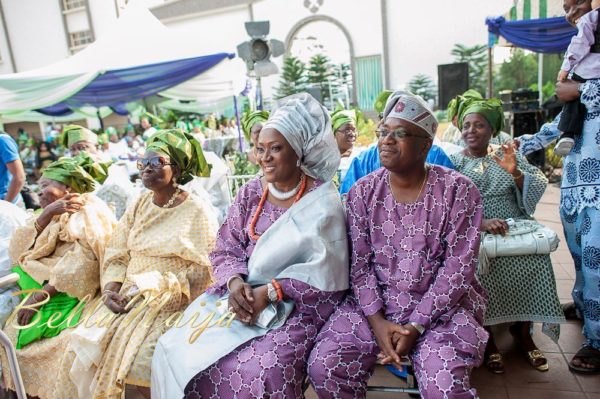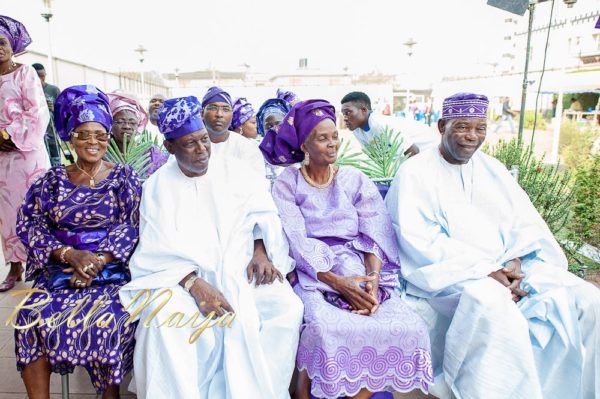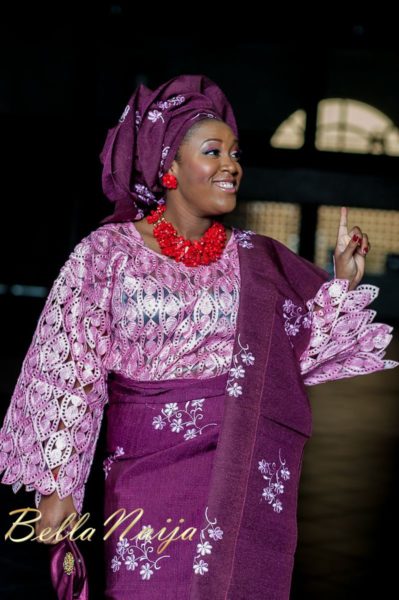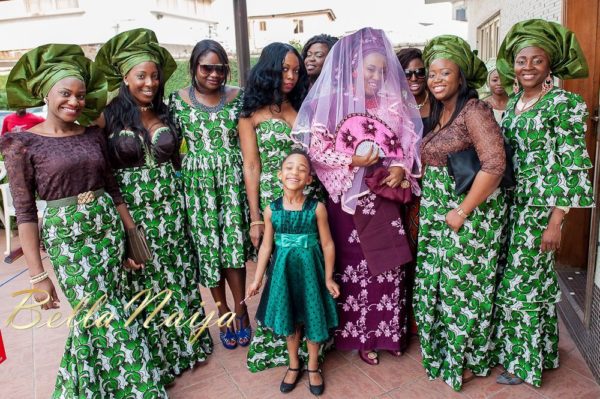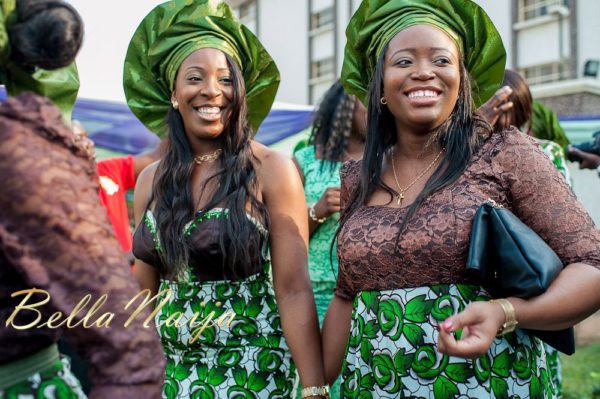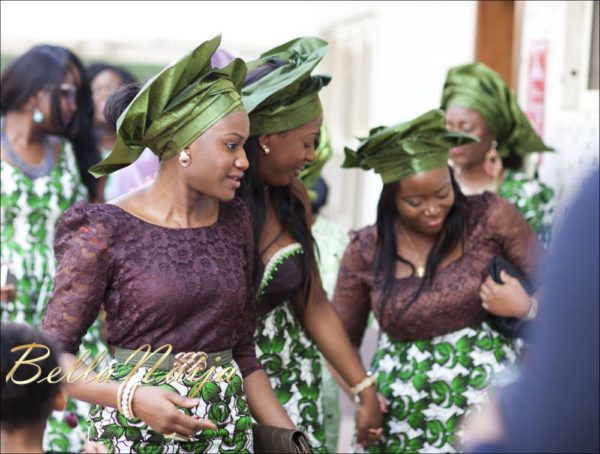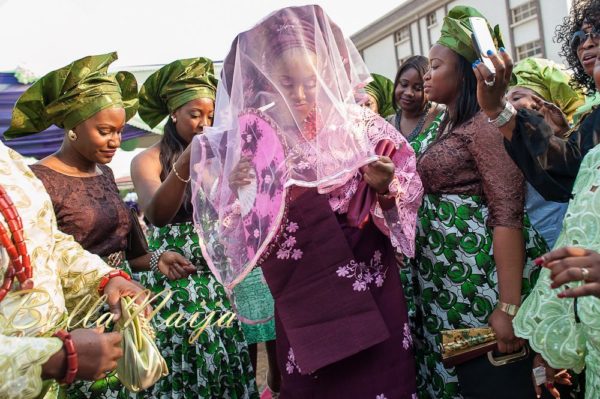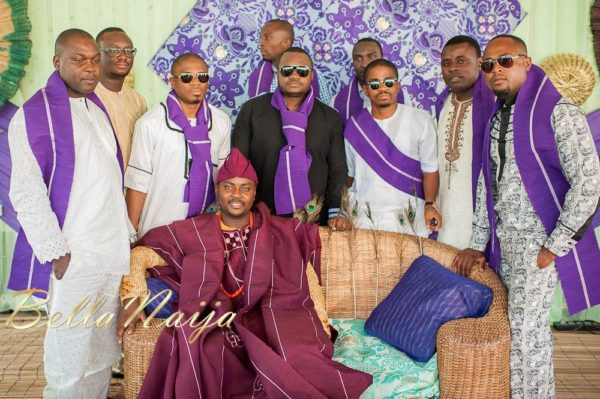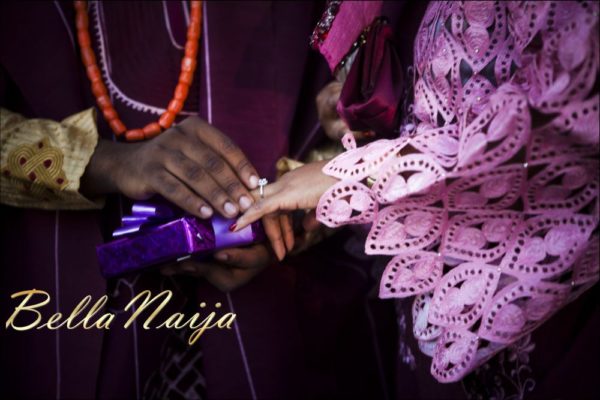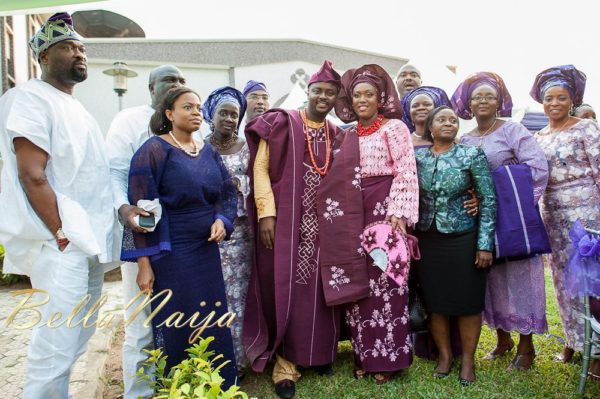 Traditional Engagement – Video
Photography ~ S67 Photography – www.s67photoblog.com
Photography ~ MajikBrush Photography – www.majickbrushphotography.com
Photography ~ TAP Studios – www.tapstudiosng.com
All photographs are copyright of WED Magazine
Wedding Details
Wedding Dates
Traditional Engagement: 2nd January 2013
White Wedding: 4th January 2013
Wedding Venues
Traditional Engagement : Welcome Center Hotel
White Wedding: Havilah Events Center
Wedding Colours
Traditional Engagement : Leaf Green (Wife's Family) | Purple (Groom's Family)
White Wedding: Baby Pink & Baby Blue (Both Families)
White Wedding Theme: Crystal Fabulosity
Wedding Attire
White Wedding
Bride's Wedding Dress: Custom-made by Kosibah
Groom's Suit: Lameda Stitches Bespoke
Bridesmaids' Dresses: Luxe Moda
Bridesmaids' Fascinators: Brees Aura
Groomsmen's Attire: Lameda Stitches
Groom and Groomsmen Native Attire: Lameda Stitches
Traditional Engagement
Aso Oke: Molbaks Alaso Oke
Beads: Bimbeads
Shoe & Bag Set: Mona Matthews
Agbada: Molbaks Alaso Oke
Groom's Shoes: Mona Matthews
Vendor List
Wedding Planner: Torge Events – www.torge.com.ng | 08023658979 & 08055068887
Bride's Makeup: Banke Meshida-Lawal for BM|Pro
Bride's Hair: Banke Meshida-Lawal for BM|Pro
Wedding Decorator: Torge Events
Reception Lighting: Open Hands
Engagement Decor: 360 Eventee
MC: Koffi
Videography: Studio4 Pro | Cinematic Weddings
Security: Golden Events Solution
White Wedding Cake: Cakes by Tosan
Trad. Engagement Cake: Cakes by Andy Clarke
Drinks: Ice Box
Cocktails: Drinkspro
Dessert: Sweet Indulgence
DJ: DJ K-Scratch
Bridesmaids' Hair: TJ Hair
Bridesmaids' Makeup: Summer Hues
Bouquets: All a Bride Needs
Stage: Stagemakerz