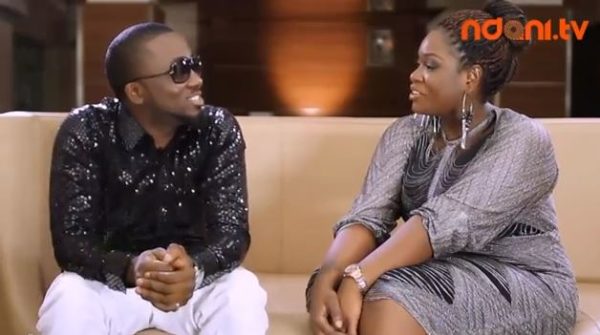 On the first episode of Ndani TV's "The Juice" this 2013, Toolz got Choc Boi royalty, my guy, Ice Prince to come through to the studio for a little tete-a-tete. Toolz helps us get to know this Aboki a lot better as they basically gist about his style of Hip-Hop, his sense of style and a lot more.
Did you know?
Ice Prince is planning on shooting a video for his massive African Coalition Remix to "Aboki" which will hopefully feature all the stars from the song – Sarkodie, Mercy Johnson, Wizkid, M.I & Khuli Chana.
Ice Prince is planning to drop his sophomore album effort, "The Fire Of Zamani" some time this year, 2013.
Ice Prince is motivated by a lot of the negative criticism from his first album, "Everybody Loves Ice Prince" to prove the 'Hip-Hop Heads" wrong on his next album.
"Yvonne [Nelson] is a special person to me" – Ice Prince
Ice Prince absolutely adores Yvonne Chaka Chaka.
Ice Prince never sees himself ever leaving Chocolate City – "[Chocolate City] is my family"
"Hmmm… Toolz, who is Tunde? A lot of fly surnames come to mind…;)"
To find out more, Check on it!