MUD Academy introduces its 2013 schedule of classes for Make Up artistry aspirants starting this March. The Academy started in 2010 and has trained over 1000 make-up artists since its launch. It would also like to congratulate its latest batch of graduates who just completed the course with honours.
As part of the academy's curriculum  the students experienced first hand make-up artistry during a photoshoot after which they were asked to replicate the different looks they were taught throughout the course of the programme. Those looks were captured and compiled to create a professional portfolio for each student.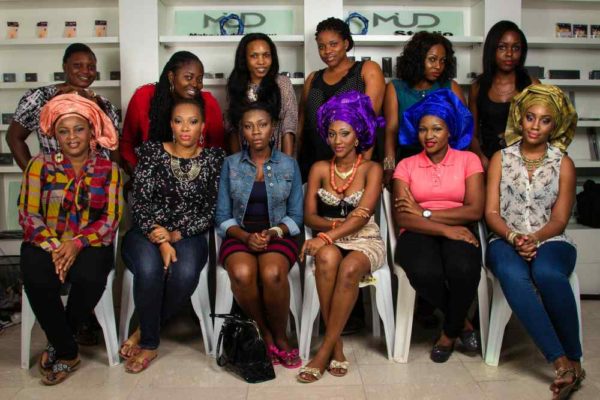 The students had no prior make up experience and have now graduated with greater knowledge in make up artistry as well as in the industry in which it thrives.
Enrolment for the next course is now OPEN so you too can rise from a novice to an expert make up artist with the MUD Academy Make Up Artistry Program.
Program Details:
Lagos: Island Classes
Venue: MUD Studios, 12B, Fatai Idowu Arobieke, Lekki Phase 1, Lagos
1 Month weekday classes
Date: March 4th – March 29th
1 Month weekend classes
Date: March 9th – April 4th
2 Month classes
Date: March 4th – April 25th
Lagos: Mainland Classes
Address: Conference Room 1, Lagos University Teaching Hospital, Idi Araba, Surulere, Lagos.
1 Month weekday classes
Date: March 4th – March 29th
2 Week weekday classes
Date: March 4th – March 15th
Abuja:
Venue: MUD Studio, Bloomsbury Plaza, 1245 Adetukumbo Ademola Crescent Wuse 2, Abuja (Opposite KISS FM)
1 Month weekday classes
Date: March 4th – March 29th

1 Month weekend classes
Date: March 9th – April 4th
2 Month classes
Date: March 4th – April 25th
Port Harcort classes:
Venue: Gifty's Daughter Beauty, No 6 Khana Street D/Line, Port Harcourt
3 Week weekday classes
Date: March 11th – March 29th
_____________________________________________________________________________________________
Sponsored Content