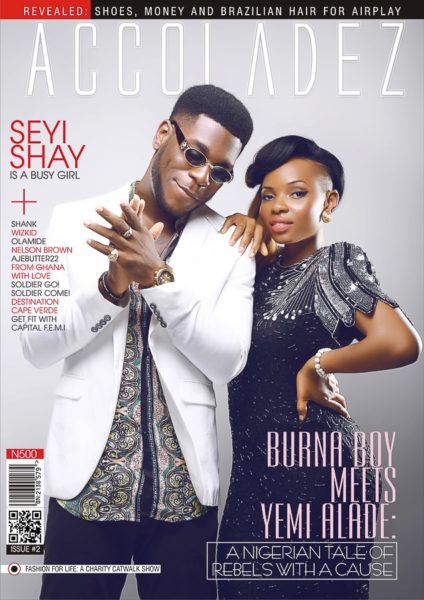 Burna Boy and Yemi Alade "take over" the front cover of the new issue of Accoladez Magazine! The cover story which is themed "a Nigerian Tale of Rebels with a Cause" explores Burna Boy and Yemi Alade's rise to fame while breaking many of the conventional rules on their way to the top.
While Yemi Alade rocks an 80s inspired vintage dress on the cover, Burna maintains his signature style with his glasses and silk print shirt paired with a white jacket.
Accoladez Entertainment Magazine is described as a "bi-monthly publication delivering coverage of today's entertainment."
The cover shot was photographed by Tobi of TCD Concept Photography.