Late last month,on my compulsory visit to the Law School Market, one of the vegetable vendors who sells my the best herbs told me he just started Italian Basil and asked if I wanted some. I literally screamed and started doing some happy jig. I bellowed a loud YES and asked for a lot. I knew it was very likely going to just sit in the fridge but I was too excited to care. I normally get the local basil but that usually has a more potent flavour which sometimes could be overpowering. The basil was beautiful in all its chlorophyll glory and reminded me of VAIPIANO; an elevated fast-food restaurant chain that focuses on fresh Italian food that's prepared fresh for you (crazy amazing food!).
They always had the fresh basil in small pots on each table so you could cut up by yourself and rip into your dish with some olive oil and balsamic vinegar for some dippy dippy with the fresh ciabatta bread that's served.
So today, I decided to talk about this herb today.
Basil (pronounced bay-zil or bah-zil), or Sweet Basil, is a common name for the culinary herb Ocimum basilicum of the family Lamiaceae (mints). Surprisingly, basil originated from India and can also be found in other tropical regions of Asia, having been cultivated there for more than 5,000 years!
However, it is best known as a culinary herb prominently featured in Italian cuisine, and also plays a major role in Southeast Asian cuisines of Indonesia, Thailand,Vietnam, Cambodia, Laos, and the cuisine of Taiwan. Depending on the species and cultivar, the leaves may taste somewhat like anise, with a strong, pungent, often sweet smell.
There are many varieties of Ocimum basilicum aka Basil. The type used in Italian food is typically called sweet basil, as opposed to Thai basil, lemon basil and holy basil (Ocimum tenuiflorum), which are used in Asia. Thai and Holy Basil have very similar flavours but the holy is the most rounded. Basil as most of us know is usually green but there's also the purple variety which is usually holy basil that's very common in Asian cuisine.
Uses in Food
Tomato sauces and Basil are best friends. For your next meatball sauce you want to serve with some good spaghetti I recommend a few leaves of whatever basil you have be it the Italian/Sweet Basil or the local variety at the last 3 minutes of cooking or drop a whole stem into a large pot of your sauce and simmer for 30 minutes  to an hour and discard the bunch after. Trust me your sauce would have more depth as regards flavour.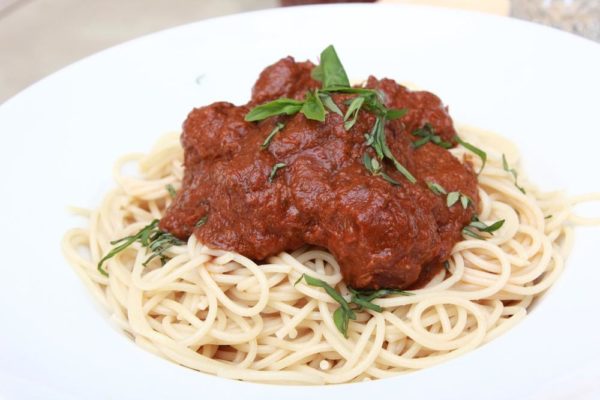 The most popular thing Basil is used for is probably Pesto. Pesto is basically basil, olive oil, garlic, pine nuts and seasoning of salt and pepper and is spooned over pasta and whatever is laid in the tabs excellent with meats as well! I know we aren't pesto people on this side of the world but if you can try it one of these days.
Nigerian Basil is sometimes called "effirin" is usually used to garnish pepper soup and cook some soups. However, it's a herb you generally want to put at the end of the cooking because basil in general goes black easily and doesn't take long to release its flavour.
Basil is best fresh. Do not even bother with the dried stuff that comes in spice boxes. It tastes like dried cardboard and has more or less no flavour.
The fresh herb can be kept for a short time in plastic bags in the refrigerator, or for a longer period in the freezer, after being blanched (placed in boiling water for a few seconds and shocked in an ice bath to stop the cooking)
The Chinese also use fresh or dried basils in soups and other foods. In Taiwan, people add fresh basil leaves to thick soups. They also eat fried chicken with deep-fried basil leaves. Basil (most commonly Thai basil) is commonly steeped in cream or milk to create an interesting flavor in ice cream or chocolates (such as truffles). The leaves are not the only part of basil used in culinary applications, the flower buds have a more subtle flavour and they are edible.
Thai basil is also a condiment in the Vietnamese noodle soup, Phở. Which personally I enjoy when I visit the Asian Quarter in Paris and theres only on restaurant "PHO 14" its the best Vietnamese Pho there. You get this big bowl of love with beef or chicken and they give fresh bean sprouts and long strips of holy basil, some wild coriander, lemon, hoi sin sauce and chillies such a joy! The basil adds a deeper anise flavour to the already cinnamon-ey broth.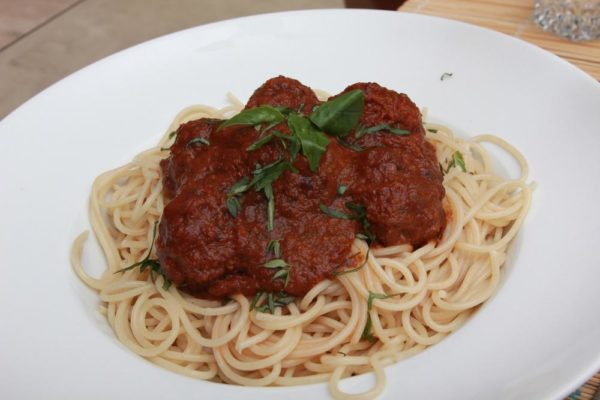 And yes all that is green is good for you. Basil is rich in Magnesium, Phosphorus and Potassium. and the leaves are 92 percent water!
Tip: Get creative with Basil. Blanch it and cool quickly in an ice bath and place in a blender and slowly add some olive oil to make a nice green basil oil. Or stop at the part in the blender without adding oil and add that puree/paste to some mash potato for a different type of mash goes well with fish and beef!
I hope I have shed some light to day on this ingredient and you would try something new in your kitchen with it.
Before I go… March 23rd is the next Chef Fregz Special. It is the 10th one I'm doing so I am mega excited! Lots of free gifts to be given away courtesy Chef Fregz and other partnering brands. It is going to be happening at GET Arena in Lekki. The Menu would be out next week and most importantly I'm looking forward to seeing you there!
Roasted Regards!
Ciao!
___________________________________________________________________________________________________
Chef Fregz loves to cook! He is a graduate of Le Cordon Bleu Paris Culinary Arts School in France and hosts monthly "Chef Fregz Specials" where he whips up a yummy menu with a different theme each time then everyone enjoys a taste.He also caters special events and private dinners. To find out more, visit www.cheffregz.com