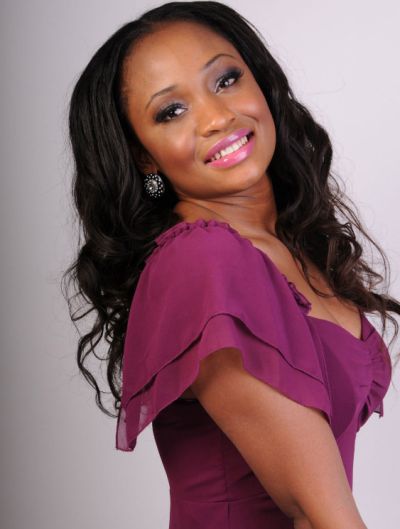 For a few years now, the name Uru Eke has been buzzing on the Nigerian entertainment scene in a positive way. The fast rising actress has featured in a number of productions, proving her talent in each one and improving her profile and fan base.
Born in Newham, East London, Uru has gone from a member of the Association of Multinational Performing Artists UK (AMPA) to an amazing film career in Nollywood. Starting out as a budding actress in 2005, she featured in her first film "Ebony". Although it was never released, she has gone on to feature in other movies such as 'Widows Men', 'Last Flight to Abuja' and the glam packed soap opera 'Catwalq'. She has also featured in some highly anticipated movies like 'Dark Side' and 'Weekend Getaway'.
Chatting with Uru was fun all the way and she opened up on her career journey and expectations. After leaving her plush job in the UK, she was determined to follow her passion and relocated to Nigeria to pursue her dreams of being an actress. Although it has been a challenging journey, she is determined to put in her very best, and as we chat, it's not hard to see that she is a go-getter.
The Budding Actress
You seem to have taken Nollywood by storm. I'm curious to know more about you and how you got into acting.
My name is Uru Kalanwa Eke. I am a twin, Igbo from Imo state. I got into acting just out of sheer passion. I know that sounds really cliché but really, passion is a strong word and I don't know how else to describe my feelings. I've always wanted to do it and over the past couple of years, I felt it was the right time for me to take the bull by the horns and do something I believe I'm meant to do.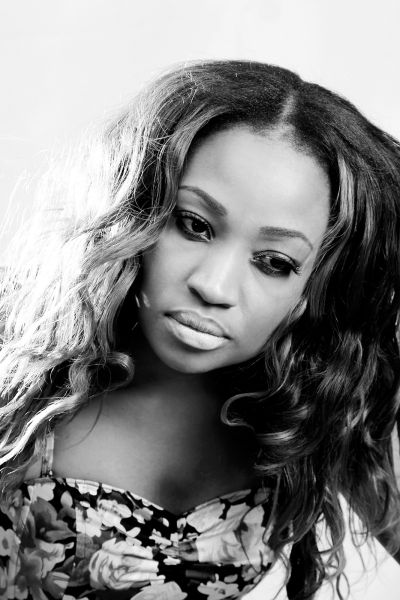 Tell me about some of the movies you've featured in starting from the very first one.
They are not a lot but I'm grateful and I'm humbled that a few producers have worked with me and I was really encouraged by the feedback I got from them. I made my first attempt at acting in 2005 with the Obi Emelonye's movie 'Ebony'. Unfortunately it was never released and I never did anything until 2007 when I came to Nigeria and featured in a Tchidi Chikere film called 'Widows Men'. I did another film with Nkem Owoh and Osita Iheme called 'Forgive Me Father' and some others and then fast forward to 2011 when we shot 'Last Flight to Abuja'. It's been interesting and I've loved every single thing I've done so far. That is why I'm going the extra mile, I want to improve my skills and basically just push on with the hustle.
Do you do some professional writing also? I read something you wrote on New Year resolutions early this year on BN.
It's not something that I do very frequently but when I do sit down and have ideas, I put them down on paper. I've also written a script which I plan to produce this year.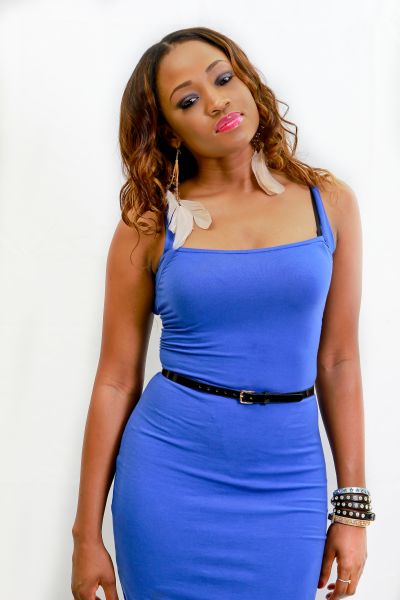 Last year, you were on CNN's Inside Africa program to talk about Nollywood. Looking back at the experience now, how did you feel about being a guest on the program?
I felt on top of the world. I was filming in Abuja when I got the call but I wasn't even sure if he said CNN or Channels or whatever. So I flew in from Abuja and when I got there and confirmed it was CNN, I was overwhelmed. When I met Vladimir Duthiers, the CNN correspondent in Nigeria, he was a very cool guy, he made me feel very relaxed and we're still friends till today. I felt amazing, I really can't describe it.
I recall that the interview was held at the 'House of Dorcas' showroom. Tell me about your relationship with the designer and how you became a Style Ambassador for the fashion label.
I met Lola Majekodunmi via a friend of mine who has a fashion label in London. She researched House of Dorcas online and when we both came to Nigeria, we went to her showroom to meet Lola and I told her I'd like to work with her. She gave me a dress for the Best of Nollywood Awards and ever since, it's been a relationship made in heaven.
You always manage to look good every time you step out on the red carpet. Are you always in a House of Dorcas design at such times?
I'd say 70 percent of them have been from House of Dorcas.
Now that we are on the topic of fashion, what determines your style and the choice of outfits you wear to various events?
I'm a bit of a tomboy. I'm one of those people you call a late bloomer because back in the days, I used to wear just trainers. I've always been keen on fashion, but I'm more of a laid back leggings and T-shirt type of girl. But ever since I stepped into Nollywood, what informs what I wear now is the event I'm going to, my hair style, how I feel, and the event itself.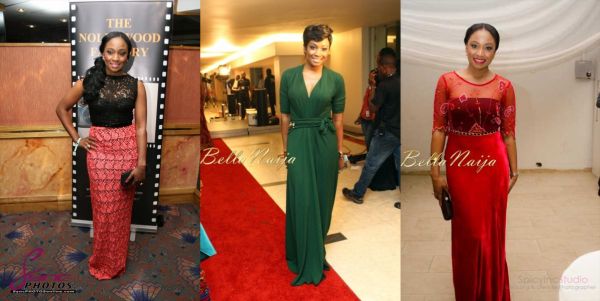 Getting to know Uru
Tell me more about you. Where did you grow up and what is your educational background?
I was born in the UK and did my early schooling there. I did only the early part of Secondary School from JS1 to JS3 in Nigeria at Baptist Girls College, Ogun state. I went to University of Greenwich where I did a course in Business Information Technology. After University, I got a job in IT which I did for five years.
So can you say that Nollywood brought you to Nigeria?
Yes.
How about the rest of your family? Where are they now?
My twin sister now lives in Nigeria too. She moved back last year to be with her husband. My Mum and my younger sister are still in London but my Mum comes and goes.
Are you identical twins?
No. We are so different I often ask my Mum if we are really twins. I'm the extrovert, she is the introvert. But we love each other to bits and she is my biggest fan.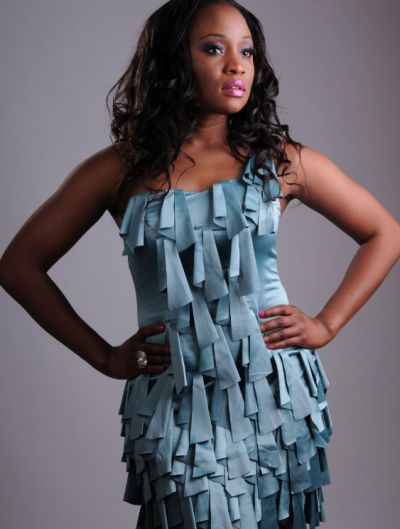 What kind of upbringing did you have?
I was raised in a strict environment. My Mum is a hard woman, no messing about with her. But she is my hero, my rock; I don't know what I would have done without her. My Mum is the most positive person I know.
I notice you've only talked about your Mum. What about your Dad?
My Mum is a single parent but she did an amazing job. I don't even feel like I grew up with a single parent. I turned out all right.
Some people are of the opinion that children brought up under single parents do not always turn out right. Pardon my question please but as someone who was raised by a single mother, what do you think about this?
I don't know why they say that, I really don't because my Mum gave me everything. We lived a good life, had a great upbringing, she gave us whatever we wanted. We travelled the world, she gave us the best of education and we all came out well. We all can cook, clean, are very domesticated and very respectful I must say. My Mum would say "if any of you goes to your husband's house and your husband says I didn't train you well, his mouth will bend". She did an amazing job.
What really happened with your Dad? Do you still keep in touch with him?
Unfortunately, no. He is still alive but I really don't know where he is. But I'm sure he is happy, I think. I want to believe that he is happy.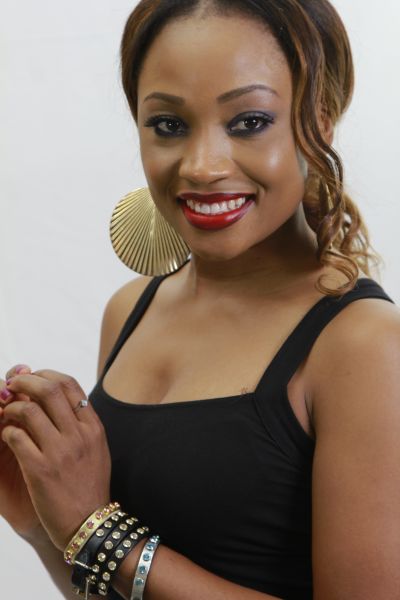 What were the things you did at the start of your acting career that helped you propel it forward and what practical advice would you give someone just starting out?
It doesn't matter what kind of packaging you put together, you need to have the basics which is the talent. Whatever acting jobs you've done, put it on a Showreel or have different clips on a CD. What I did was I had a website and all the things I've done over the years, I put them together in a video and put it on the website and on You Tube. I got my complimentary cards and I networked a lot. The key thing is being a space with people who are in the same industry as you are and making sure you acquaint yourself with those people.
Has your accent ever been a problem in getting roles or when working with directors?
Sometimes the directors say "tone it down". But you'll see from the clips that maybe you might hear a hint, it's not really that strong. It's really up to what the director wants.
Who would you call your icon in the movie industry?
I think about this woman everywhere I go, she can do me no wrong – Bimbo Akintola. I absolutely love her. I'm a big fan of hers.
Nollywood as portrayed by the media is a glamorous industry. But is it really as lucrative as most people think it is?
You have to understand Nollywood is showbiz. Maybe it paints a picture of lots of money and glam but everybody speaks for themselves. I would say it pays, but of course the money can be better. I've learnt you have to get to a certain point before you can actually demand a certain amount which relates to any industry. You have to work your way up.
If you compare the rewards of the job you had in the UK with acting, would you say you are financially fulfilled?
I was earning 20 times more in my IT job in the UK, but I wasn't fulfilled. I am acting not because of the money, but because when I grow old I'll look back and say, "Uru, you lived a fulfilled life". If I was still in my IT job, I'd say to myself everyday that I need to be doing something else. Acting gives me joy so I can't compare the two because they are completely different.
In a recent interview you had on the TV Program 'Rubbin' Minds', you said Iyanya is not your "spec" in response to a question about him.
(Laughs) I feel I'm not Iyanya's spec either.
So what kind of man is your "spec"?
I am more of a depth person. When I meet a guy, it shouldn't be just about the surface; the physical side of things don't really play into it as much as the inner qualities. I like a man who I can talk about different subjects with. I love to dialogue and I love to throw out things that we can debate on. I'm very opinionated sometimes so I love a man who can challenge me in that area. Also I love sensitive men, I don't like men who are hard and cold and macho. I love men who can actually show emotion. You don't have to cry but you should be empathic.
Hmm, interesting qualities. Have you found this man?
Not exactly. I do have amazing male friends. The thing is I'm still weighing my options.
You must have a lot of options.
I won't say that. It's just that I want longevity and a future in my relationship so I like to connect with the person and if we can connect, everything else will follow. I don't think we should be too physical in our dealings with the opposite sex otherwise we're going to end up having lots of shallow relationships. I'd rather be single than go into a casual relationship.
With your twin sister already married, are you under any pressure to get married?
My dear Mum sometimes says "Uru my daughter, what is going on"? But I have told her "woman calm down". I'm the sort of person that I could meet someone today and we probably might be married before the end of the month. So I've told her to calm down and not be worried. A lot of marriages these days crash easily and I don't want that for myself. I grew up with a single mum and the last thing I want is to be a single mother to my kids. I'm not in a hurry, I'm not desperate.
On a parting note for now, what is the most important lesson you've learnt in life?
When I was offered my IT job, I'd never done anything remotely related to it. It was such a complex system that I couldn't get my head around it. But by the sixth month, I was the go-to person. I was so determined to prove myself and I relate that to coming home and pursuing my acting career. I wasn't sure this was what I was supposed to do but I said "Uru go and do it, you never know". Ever since then I've had a personal motto which is 'Go out there and get it because no one is going to hand it to you' and that is really my take on life. You have to go out there and get what you want because no one is really going to bring it to you.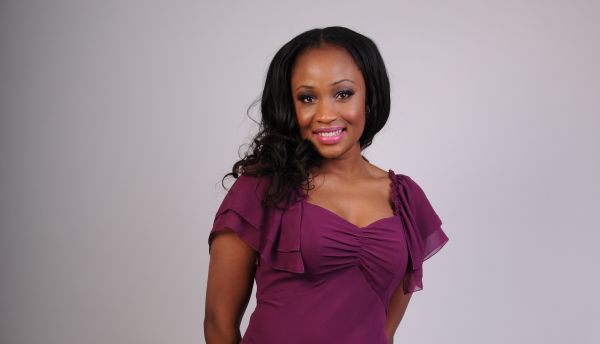 It was great chatting with Uru and from BellaNaija.com, we wish her the very best!
Uru Eke in Catwalq

Weekend Getaway Trailer