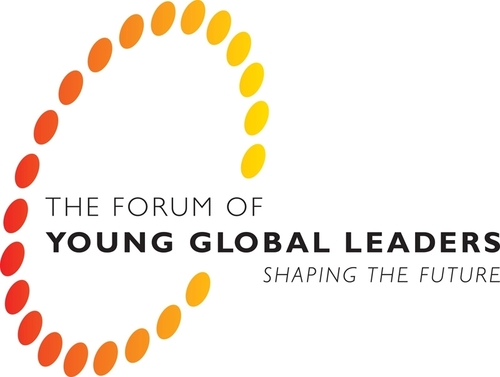 Every year, the World Economic Forum bestows the honor of Young Global Leader on distinguished individuals below 40. BellaNaija is very proud of the Nigerians and African in general who have been honored.
The Young Global Leader nomination has been described as "recognition of your record of professional accomplishments, your commitment to society and your potential to contribute to shaping the future of the world through your inspiring leadership".
The community of the Young Global Leaders is "a global network of peers from diverse backgrounds and fields, with the goal of significantly impacting world affairs and shaping the global agenda." It is a forum for young leaders to be a voice for the future and change agents for positive action.
BellaNaija says a big congratulations to the following people who have made the list:
Tara Fela-Durotoye,Founder, House of Tara, Nigeria;
Cobhams Asuquo, Founder and Chief Executive Officer Cobhams Asuquo Music Productions, Nigeria;
Ndubuisi Ekekwe, Founder and Chairman First Atlantic Semiconductors and Microelectronics Nigeria;
Amy Jadesimi ,Managing director LADOL Nigeria
Ola Orekunrin, Founder The Flying Doctors, Nigeria;
Marieme Jamme, Founder, SpotOne Global Solutions Senegal;
Jesmane Boggenpoel, Founder and Director Harvest Advisory Services South Africa;
Andrew Kuper, President and Founder LeapFrog Investments Ltd South Africa;
Lindiwe Mazibuko,  Parliamentary Leader, Democratic Alliance (DA) South Africa;
James Mwangi, Global Managing Partner, Dalberg South Africa;
Alex Okosi, Senior Vice-President and Managing Director, Viacom International Media Networks Africa (formerly MTV Networks Africa), South Africa;
January Yusuf Makamba, Deputy Minister of Communications, Science and Technology, Tanzania;
Rosebell Kagumire, Journalist and Communications Consultant, Africans Act for Africa, Uganda;
Monica Musonda, Chief Executive Officer and Founder Java Foods Ltd;
Marc Wabi, Senior Special Adviser to the President Chambre de Commerce et d'Industrie, Côte d'Ivoire;
Solomon Assefa, Research Scientist IBM;
Thomas J. Watson, Research Center, Ethiopia;
Dorcas Gachari, Chief Executive Officer, Openworld Ltd, Kenya;
Saran Kaba Jones, Founder and Executive Director, FACE Africa, Liberia;
Nishan Degnarain, Senior Economic Adviser to the Minister of Finance.