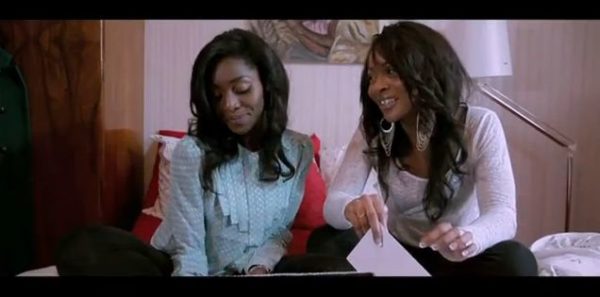 We received this video and we loved it. In the wake of the Toolz' Thoughts feature we ran yesterday about full or partial disclosure in relationships, this video is a MUST WATCH!
Here's a short synopsis of the film sent to us by the producers:
"Two days before Lola's dream wedding, her maid of honour Sandra stumbles on a secret that could change all of their lives forever. UNSPOKEN is a story of commitment to love and friendship in the face of societal taboos we dare not confront or speak of"
"Unspoken" has been officially selected to premiere at Cinema Africa in Sweden and 6th International WAMMFEST Women and Minorities in media (USA). It was produced and directed by Sunny King. It was written by Ola Laniyan and Edith Nwekenta
Starring Marlene Abuah, Segilola Scott, Imanuel Orwi Ameh and Amour Owolabi, this short film is one that will keep you engaged.
Watch it here and share your thoughts!