Everything is exciting in the life of a 'Lagos Dimedoll'! When Ms. Jaie isn't out performing her hot singles , "Wine", "Right Here" or "Kilon Poppin" or in the studio churning out more fire for our speakers, the sexy Storm Records ensign has been putting in work on her new fashion line, "Dime Pink" which is 'all about the little things' – lingerie!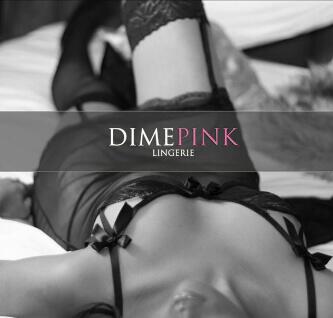 She took to Twitter to give us a little tease of what she's got in store for Dime Pink. Here's what she tweeted:
So, while you keep it locked on BN for the full catalog. Here's an exclusive sneak peak of the new line of Dime Pink lingerie.
Media personality, Fade Ogunro, even got so excited from this exclusive teaser that she can't wait to get her hands on some Dime Pink lingerie, can you?
Photo Credit: Twitter