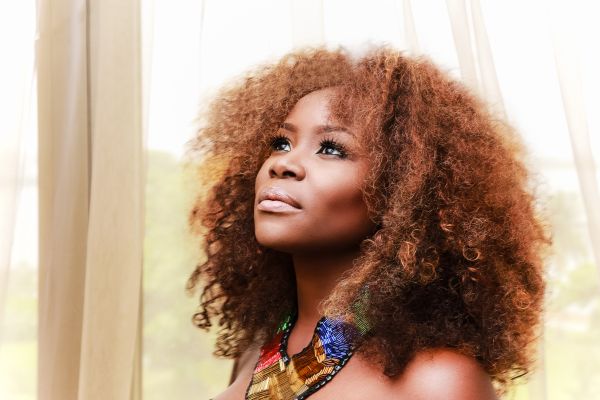 When Omawumi won the highly coveted 'Next Rated' title at the Hip Hop World Awards in 2009, it came as no surprise to many who had been enthralled by her songs ever since she burst into the music scene. After taking the First Runner Up position at the West African Idols, a music reality TV show, she brewed up an impressive fan base with her first single "In The Music" and hasn't looked back ever since.
Omawumi Magbele grew up in Warri, Delta state where she had her Primary and Secondary School and is a graduate of Law from Ambrose Alli University Ekpoma, Edo State. Her first album "Wonder Woman" had great reviews with hits such as "Today Na Today" and "Thank God".
Come Sunday 7th of April 2013, the music diva will thrill guests at a concert titled the name of her new album the "Lasso Of Truth".
We met for a chat at The Oriental Hotel, Lagos, venue of the concert where she was rehearsing with her band. After watching a sneak peek of some of her performances which left me in awe of her talent, she took a break for an interesting chat. She occasionally spiced up her sentenced with Pidgin English and her often sarcastic way of answering questions got me laughing throughout the interview.
Omawumi and I had lots to talk about, but we started with the buzz of the moment, her concert.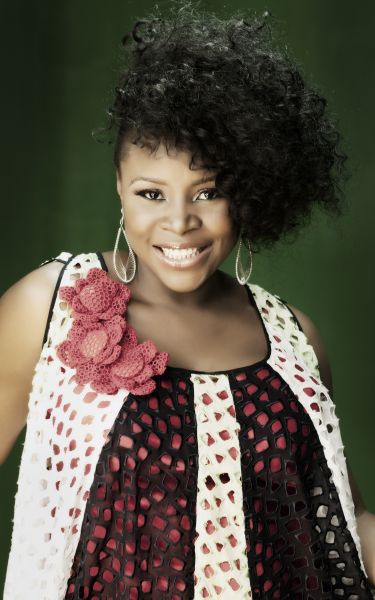 Lasso Of Truth
Your upcoming concert has gotten a lot of your fans excited. What is it really about?
The concert is about the "Lasso Of Truth" album. Each song has a direction and a reason why it was written. I feel that people have had an opportunity to know Omawumi of "Wonder Woman" and now I want to use this platform to showcase the songs off this album.
"Lasso Of Truth", quite a unique name. What is the inspiration behind it?
If you follow the comic heroine "Wonder Woman", you'd find out that she has this weapon called the "Lasso of Truth". It's like a rope that you can use to tie people and they have no choice but to tell the truth. I named my album the "Lasso of Truth" because I make relatable music; a lot of people can relate to the kind of music I make so when you hear my songs, you'd just be like what this girl is saying is true. You'd say, "Ah, Omawumi no lie for this song oh".
I particularly like the song, "If You Ask Me" and the title is also unique too. What is the message behind the song?
It's like what a gossip would say when you ask something that is really tough. The response would be like: "No be from my mouth you go hear say Abacha or Babangida get open teeth. As you dey ask me this kind question, who you want make I go ask?" You know there are some things that one shouldn't just say. It's like saying, "look I wasn't there oh, but this is the kind of thing that can happen". The song was talking about incest and in the story of the song, the father was sleeping with the daughter and this is the sort of thing that people don't want to ordinarily hear so you have to put it to them subtly and make them understand that these are things that actually happen in our society.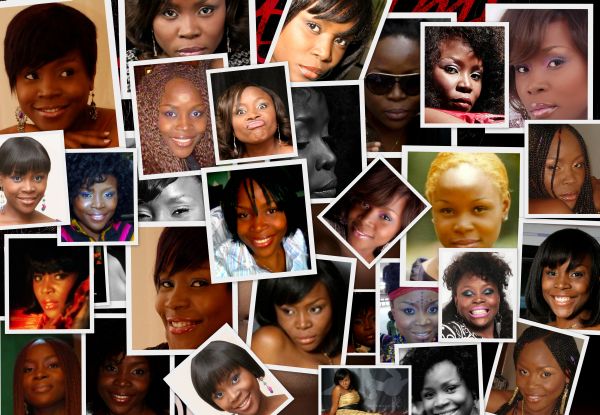 As an ambassador of Project Alert which stands for violence against women, what is your take on how women should deal with issues such as rape?
Fortunately, I've not had any personal experiences like that and it would not be fair to say that if it were me I would do like this because when you find yourself in that situation, it's not very easy to decide on how to carry on. It's a very vulnerable moment in the life of anyone that experiences that kind of thing because it seems as if something you were not willing to give is forcefully taken from you. It is mind-blowingly annoying. I will just continue to appeal to authorities involved to make stricter laws for rape. I heard that the sentence for rape went from 14 years to life imprisonment and that is so fantastic.
The messages in your songs tend to tilt towards issues about women. Is this deliberate?
People say I am a feminist but I don't think I am. But I champion causes that are pertaining to women in the society.
Growing Up
Take me back to your roots. What kind of upbringing did you have as a child?
I grew up in a pretty normal environment in Warri, I had a pretty normal childhood. My Mum is a very important part of my life, I lost my Dad in 2004 when I was in 400 Level. I have 13 other siblings, I am the 12th child. Yes, my father was very busy, him try well well football team plus more. But I grew up in a loving family, that kind of family where you won't know who gave birth to whom. Most of my childhood was happy but no matter how free we were, they still taught us values, normal way wey be say pikin dey grow up.
The way you flow with the Pidgin English is so interesting. Do you speak this way all the time?
Yes of course I do, a whole lot. I don't know how to change. This Lagos high life is not for me. I'm still trying. Can't you hear now that I'm speaking fo-ne?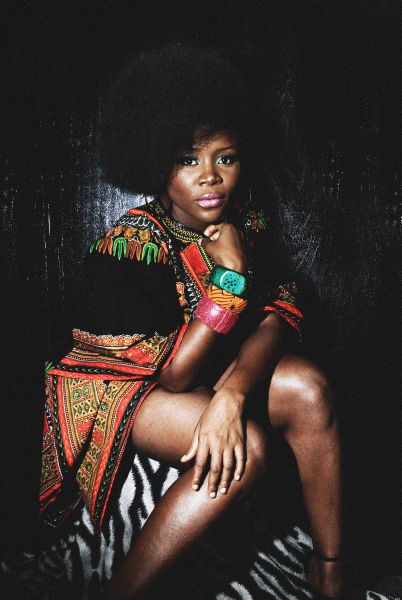 Music Journey
It's been six years since the West African Idols brought you into the limelight. How has the journey been so far?
I would say that the journey has been a good one and I'm grateful to God for everything that has happened to me. The song that I released as my first single was a South African based song but it still stood out so I believe that there is a greater purpose in my life. There is something better that I'm supposed to do, I don't know what it is yet; there is an anointing on my head and I'm grateful for that.
I understand you had recently obtained a Law Degree when you entered for the competition.
Yes, I was waiting to go to Law school when I went to audition for Idols and I found out that there could be a career in music.
So you weren't even doing music professionally at that time.
No, not at all. I used to record a few songs in the Studio and I was in a group twice – when I was in Secondary School and then in the University. But I wasn't doing it to earn extra cash.
What career path would you have taken if you weren't chosen for the show at the auditions?
I would have gone to Law School and I would have been practicing Law right now.
Is it OK to say that you didn't feel so strongly about a Music career back then, that you sort of gambled?
I gambled. But it's not fair to say I dumped one for the other because some people accuse me of that. The knowledge of Law is not a waste.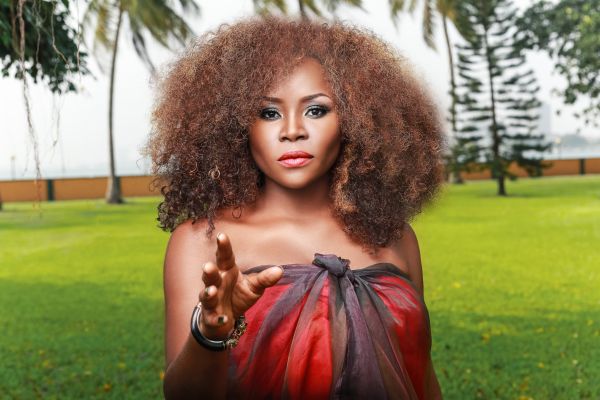 It's interesting how you're excelling in your music career now, even more than people who have always dreamt of being musicians right from their childhood.
I understand the passion behind it and the joy that it brings to me. I figured that it was not something that was orchestrated by me to find myself in that place at that time. So for that, I would follow it through and see where it leads to because I feel there is a greater purpose, a greater reason why I was nudged into music.
Do you always sing with a live band at every show you perform at?
Yes. But on one or two occasions, I've had the tracks pre-recorded for me.
Why don't you sometimes mime your songs like most artistes do?
I don't like doing it, it takes a lot from me. I'm a spontaneous musician. Despite the fact that I rehearse a lot, I enjoy the stage. I want the power to be able to tell my band stop, start, move. I can't do that with a CD. Also, the people that I emulate don't perform with CD; people like Onyeka Onwenu, Femi Kuti and Asa. I am a musician, I enjoy music and when I'm on stage and I'm working, I'm actually enjoying myself. I wouldn't want a situation where I'd give my fans and consumers of my music lesser than what they should expect.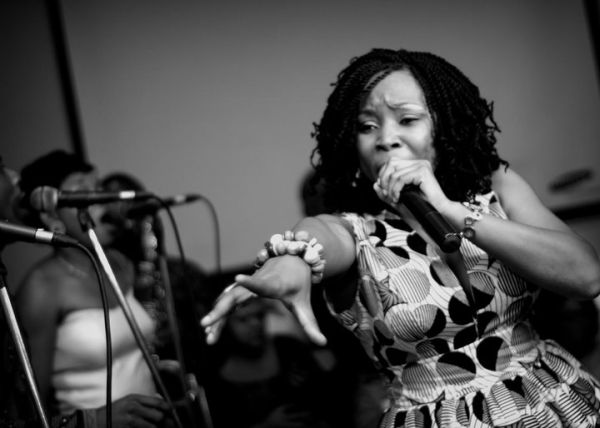 That's impressive. In a recent video interview now trending, you mentioned that Waje is a better singer than you.
I don't know why they just got that thing off my mouth! I think Waje is a fantastic singer in her own right and a worthy colleague. Whether she pass me I no know.
Your friendship has been celebrated in the media several times. Tell me about it.
We are good friends. We have similar qualities, we like the same type of things and we understand ourselves that is why you don't hear things like Omawumi and Waje are quarrelling. You can't come and set fire in our midst, that is the kind of friendship we have. And then our families are close. She is my daughter's Godmother and I am her daughter's Godmother as well. We go on holidays together with our daughters, we pray together, we have fun together, she is my support system and I am hers.
Would you say she is your best friend?
Don't be letting her hear this sort of thing, her head will be swelling. She is more like my sister.
Talking about your daughter, tell me more about her. What is her name?
Kamillah.
What is the meaning of Kamillah?
It's Arabic. It means perfection. She is my little ball of perfection.
Aww, cute. How is she doing?
She is great. She just closed from school and has gone to her Grandma's house because I'm rehearsing here. She enjoys music.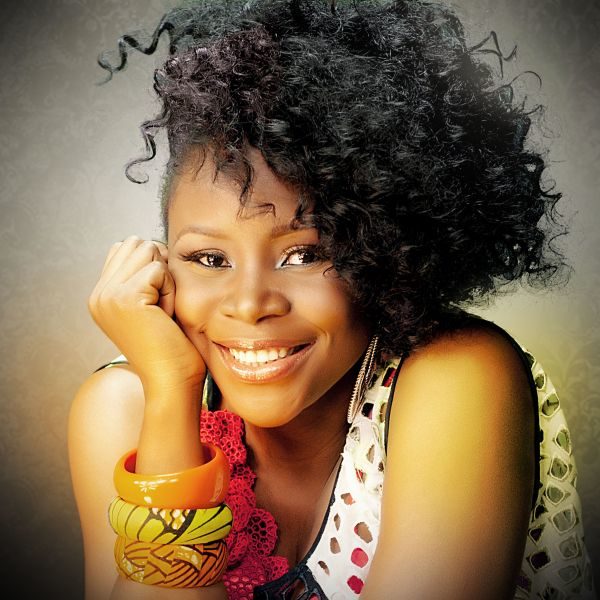 It's been about two years since you had her but you've managed to keep her father's identity a secret from the media.
I wouldn't put it that way. I just feel that there is an extent to the aspects of my personal life that everyone should know. If you happen upon it, fine. It's not like I'm hiding it. But I'm not gonna tell you because I feel there should be a certain extent of what I can keep to myself.
Are you still in a relationship with her father?
It doesn't concern anybody. I don't like to talk about him. I didn't use to like talking about my daughter but when I do that, people would think that I'm ashamed of her. I am the artiste here and I feel that people should leave my personal life and concentrate on the fact that I'm a singer. Of course I can't get it all because my personal life would be the interest of the general public but I try to protect myself. He as an individual has said he doesn't want to be in the public eye. So I don't like talking about our relationship.
Ok, and I respect your opinion. Let's talk about other things. Like fashion…
(Cuts in) I don't think I am a fashion icon.
However, I notice your style is evolving these days.
I have a new wardrobe and styling consultant, Latasha Ngwube and we fight sometimes. Sometimes when I'm dressed up, she would lock my room and ask "Which show are you going to dressed like that?" I am more of a musician. I try to care but I don't really, as long as I don't look crazy. No be because of say I wan chop meat I go call cow, brother.
You used to be a fan of tube gowns, especially the ones made with Ankara.
That was before, but I don't do that anymore. Sometimes she will say "Omawumi you are too local". I tell her I'm a Warri girl, I just came to Lagos in 2007.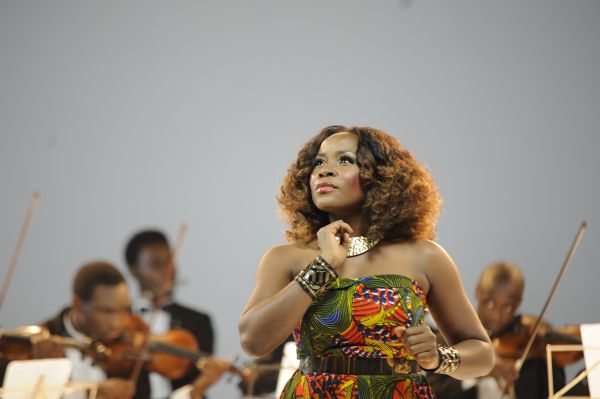 However, you haven't left your Afro Kinky signature hairstyle.
I've had straight hair, fringes and cropped hair in the past. But I like this one. It's comfortable, it looks nice and soft and it's easier to maintain.
You worked with Dr Frabz a lot in your previous album, but not this recent one.
Yes, but he wrote one of the songs.
The break up of your relationship with him was well publicized about three years ago. How are things between you two now?
He is a very good friend of mine and a fantastic producer. We've done a lot of work together but it's always good to work with new people and new sounds. On this album I worked with Sizzle Pro, Sarz, Soso Soberekan, Young D and Don Jazzy.
What should attendees be expecting from your concert this weekend?
It would be fun. You came here, you witnessed the rehearsals and I hope you liked it. By God's grace, it would be fantastic.
I notice that you get a lot of love from the people who visit BellaNaija. What would you like to say to these lovely people?
I just want to say thank you. I no just know how manage but I want to say thank you, God bless you all.
If you're a lover of good music, you know where you should be tomorrow. BellaNaija wishes Omawumi the very best!
Omawumi Featuring Flavour – Bottom Belle

Omawumi – Stay Alive