The South African Tourism INDABA 2013, is Africa's top travel show. It is set to offer  opportunities, new innovations and networking platforms for the tourism trade and international buyers.
South Africa offers every kind of tourist attraction you can hope to get in Africa. A major new addition at INDABA this year will be a 'Heritage and Culture Pavilion' located at the Durban Exhibition Centre, which will showcase South Africa's world heritage sites, its leisure offerings, culture, art, design and music – all of which combine to tell South Africa's story, its history, its future and gives better insight into its people.
The pavilion is a major project undertaken by the National Department of Tourism and South African Tourism, in collaboration with the MOJA Heritage Collection, and it will be an exhibition of some of the country's best heritage and culture tourist offerings and distinctively South African tourism products.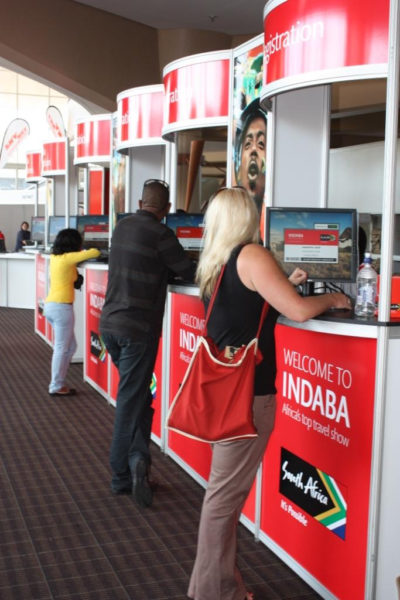 All delegates – exhibitors, buyers, media and visitors – are encouraged to visit the 'Heritage and Culture' pavilion, to experience South African stories woven in folklore, myth and history and the country's globally celebrated sense of style in design, arts and crafts. According to the South African Tourism Chief Executive Officer Thulani Nzima;
"Our market research shows that travellers are increasingly looking to experience the unique, authentic, personal South African stories. They are looking to meet the locals, experience where they live, eat where they eat and be part of the country's culturally rich lifestyle, while learning about the history of this great country. The Heritage and Culture pavilion will be an exciting addition to INDABA 2013 and we have also included a number of new elements to the show this year which will be of major value to buyers and exhibitors"
The speed marketing sessions were quite popular INDABA 2012 and they will form an integral part of this year's event with the focus on National Parks of South Africa,heritage and culture; and  wine routes of South Africa. The speed marketing sessions will give hundreds of international buyers the invaluable opportunity of being exposed to – and to do business with – a wide cross-section of South African tourism products.
The Tourism Grading Council of South Africa (TGCSA) will also be  at INDABA 2013 to host a master class with TripAdvisor. TripAdvisor is the world's biggest and most influential travel website with 60 million unique monthly users.
The workshop will be open to all star-graded accommodation establishments and will be an invaluable session, providing tips first-hand from TripAdvisor experts on how best to use the platform to market your establishment to a worldwide and increasingly socially-engaged audience.
Another exciting feature at INDABA for the first time will be a Travel Bloggers conference on the eve of the show, attended by some of the most influential international and local bloggers, who will unpack the changing face of destination marketing and the importance of personalised, user-generated content and social media engagement and its impact for the tourism trade.
At INDABA this year, particular attention has been paid to making sure that exhibitors, buyers, media and stakeholders are able to connect with all the key people, places and things they need for a successful INDABA.
One of the innovations this year, besides the information on the website, mobile app and social media coverage of the event, is technology specifically designed to allow easy connections – which will be called 'INDABA Connect'.
INDABA Connect is a simple, but powerful platform that allows information, contact details, images and presentations to be easily shared among show delegates, in a very simple integrated way. By simply touching a delegate or exhibitor's tag at an exhibitor's stand, presentation, event or activation, users will have all the information attached to their online INDABA Connect profile, which will make getting in touch easier and more productive than sharing business cards, brochures and CD-Roms or USB sticks. This will also enable better engagement for delegates before, during and after the show – allowing for more meaningful connections this year.
The Matchmaking diary system, designed to facilitate important business connections between exhibitors and buyers at INDABA will also be available.
Date: 11th – 14th May 2013
Venue: Inkosi Albert Luthuli International Convention Centre, Durban, South Africa
For more information on the show and for details on how to register to attend, visit www.indaba-southafrica.co.za.