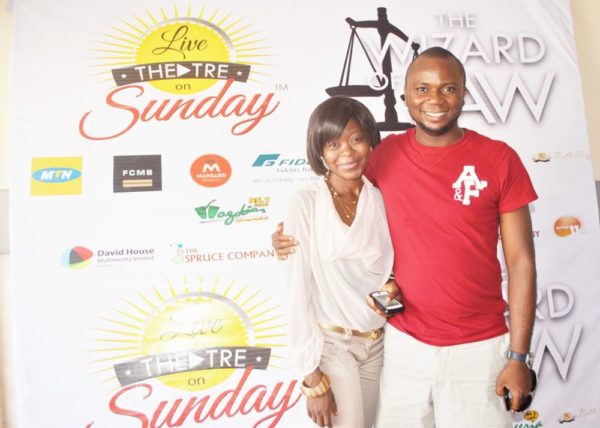 Easter is long gone but thanks to the "Wizard of Law" we still remember the exciting holiday. On Sunday the 29th of April 2013 Davidhouse Multimedia Limited partnered with Amber11 Media & the Spruce Company to bring us a rascally theater rendition of Zulu Sofola's "The Wizard of Law". The theatre project has been set to take place monthly showing plays that bring people together under comedy, suspense, thrills and drama.
As part of their novelty project this play tells a tale of Ramoni, an old lawyer who has fallen on hard times but tries nonetheless to impress his wife even though he is penniless. However, Rafiu, the crafty cloth- seller, takes advantage of Ramoni and pushes Ramoni's further down into misfortune, leading to many more mishaps. Desperate Ramoni seeks a court case to redeem his loses. "The Wizard of Law" revolves around Ramoni's many antics and the "wizardry" he deploys to get out of the debt.
Featuring:
Oluwole Muyiwa Moses as Ramoni
Diane Agbede as Sikira (Ramoni's wife)
Tomiwa Kukoyi as Akpan,
Adebola Ogunshina as Rafiu,
Febechi Archibong as Inspector,
Emma Ozzi as Clerk,
Ahide Adum as Judge,
Tunde Ojoobaro as Lamidi.
The play was produced by Adenugba Oluwanishola for Davidhouse Multimedia and Gbemileke 'Oscar' Oyinsan for Amber11 Media. Directed by Gbolade Adeleke, whose previous productions include Grip Am; packaged for the LAGOS Theatre Festival promoted by the British Council, Vagina Monologues and the V Monologues Universities Tour.
The production was facilitated by FCMB PLC, MTN Nigeria, Fidelity Bank PLC, and Mansard Insurance with the support of BellaNaija, Wazobia FM, 99.3 Nigerian Info, Audio Visual First and Theater Projects Limited.
Watch the play below:
Check out the red carpet shots.
Want to attend the next one? The next production will hold in the Live Theatre on Sunday 28th April 2013 by 4:30PM and 6PM respectively. The series to be showcased is Ola Rotimi's "Man Talk, Woman Talk" at the Unity Center, Isaac John Street, GRA, Ikeja, Lagos.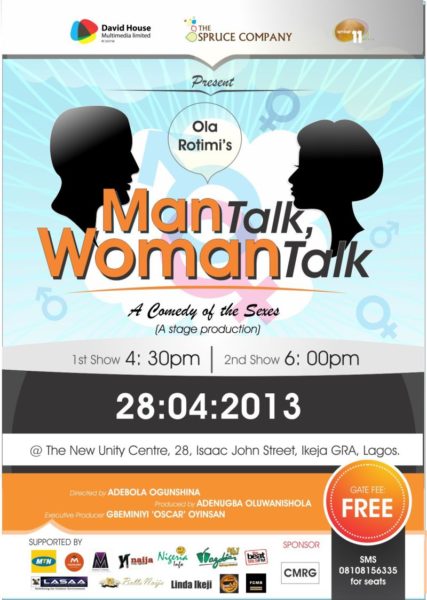 Entry is FREE but seat reservation is required. To get a seat SMS your name and contact address to 08108156335
For sponsorship enquiries contact: [email protected] | Call 08038279873, 08039754365, 07062279393 and 08108156335 | Follow on Twitter @livetiataonsun | Like Facebook page: Live Theatre on Sunday.
______________________________________________________________________________________
Sponsored Content