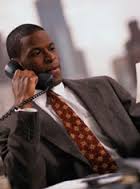 Many of us, especially youths, chase after big aunties and uncles to help in the pursuit of our goals. They are there to connect us with one of their old friends or to get us that contract that will give us enough money to buy a piece of land. This is all well and good but we are forgetting that the 'Uncles' and 'Aunties' are only there for a period. Their generation will soon hand over the mantle of power to you. Yes, to you and your peers and this means – that old classmate of yours whom you have refused to reply her email with a simple "I am well, thank you" may become the Minister of Women Affairs tomorrow.
Really.
A few days ago, I was fortunate to be in a gathering where a lovely woman talked about the value of 'networking'. She said, "The power of horizontal networks is as important as that of your vertical networks". It struck a chord.
Let me explain. The vertical network is a connection of those big 'Aunties' and 'Uncles' we keep sending emails every once in a while to 'connect' you with the Dangotes of their time. Part of the vertical networks may include those beneath you if you are accomplished and well positioned in the society.
The horizontal networks, however, are your peers whom we often ignore. The truth is, your peers may have started building stronger connections than you, and one day, when the time comes, you may need their help.
Note also that networking should not be cold blooded; it should not be for your pockets alone. You may reach out to others even if they don't reach out to you with the hope that soon, you may add value to that other person's life. In other words, networking should be about sharing not taking.
If you are up for networking, here are a few things to note:
Constant Networking Builds Trust
If we have never met, the first time I send you an email, you are very likely to place me the "strangers' zone" and you may not be as willing to help out as you might have been if you have received up to three emails from me. What this means is that networking is a deliberate and constant effort to connect. So don't get discouraged the first time you send an email to someone you don't know. I'd advise that you reach out to old friends as well. You never know where help will come from when you need it. A simple "how far now?" will do.
Make an Effort to Add Some Value into Your Relationships
Networking is not supposed to be for promoting selfish interests. It is meant to be mutually beneficial. If you are reaching out to a stranger even on Facebook (especially on Facebook), try and send a note stating a common ground you both share. Perhaps you both are in the same LinkedIn group or you read an article he/she wrote somewhere or you both have a love for spaghetti. Whatever works…
Sift the chaff from the grain
Some networks are time draining and not really beneficial. Sometimes, you encourage a relationship and find out that you seem burdened by the other person's problems. It is very okay to help out, that is in fact why you are networking. But when you always seem depressed by a relationship, know when to cut it off.
You may argue that networking is difficult if you are more of an introvert, but the truth is if I asked you to sing in front of a crowd and receive N100million- whether you do badly or not- you will most likely consider it. Think of networking as an investment in your future. It may come naturally to some and may be difficult for you but reflect on the many times you may have hard to work harder back in your school days on a difficult subject just to pass. If it's not that easy, take the first step and reach out and see how many people reach back in turn.
Finally, remember that you may be in the position to be helped by one of your horizontal networks someday, and that day will not be the time to start constructing an email that reads "Dear Janet, Long time No See…"
It may be too late. Start Now.
Happy Living!
Photo Credit: cocktailsandcognac.com
___________________________________________________________________________________________________
Ifesinachi Okoli-Okpagu is a writer and marketing consultant, assisting SMEs grow their businesses profitably. She is also the Coordinator of FabulousCity, a brand to motivate women to be the best they can be. You can follow her on Twitter: @ifesinachio_o or send her a mail on ifesinachi.okpagu@yahoo.co.uk. Visit her website: www.meetifesinachi.com and leave a comment.