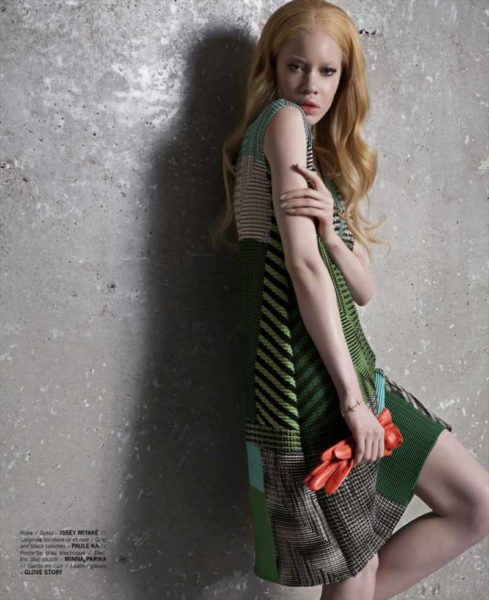 From Kanye West's "Power" to Katy Perry's "E.T" music videos, the presence of Albino models is quickly becoming something to reckon with and the fashion industry is not being left behind. The April/May 2013 issue of Paris-based international fashion magazine FASHIZBLACK is set to hit newsstands with exciting and artistic editorial sections, one of which is with albino model Diandra Forrest.
American fashion designer Bill Witherspoon was one of the first to feature a model with albinism, O'Brian in his 2011 fashion show at the Africa Fashion Week in New York and now Diandra is showing them how it's done in this issue of Fashizblack magazine. Talking about her new fame, the model in an interview with BBC explained  "It matters to me to be here because I want to change the way people see girls with albinism in the continent."
Beauty truly transcends all stereotypes. Take a look at the fashion editorial below.
To order this issue follow the link : Fashizblack Magazine | View their stockists here
Credits:
Photographe / Photographer: Olivier Brauman
Direction Artistique / Art Direction: Melanie Vagenheim
Coiffure / Hair: Kim Chincolle
Make-Up: Bea Barbat
Mannequin / Model: Diandra Forrest @ Angels Models