Hmm, where do I start? Where do I start this terrific tale of terrifying experiences, exciting adventures, meeting awesome new people and making them friends? Well, starting at the end is fine, right? So, I can show you how I went from point A to point Awesome.
Point A – Wednesday, 15th May, 2013 was just like any other day. I got to the office early, did a few posts here and there, cracked jokes with my colleagues. But, the big difference about this day was that I would be going to South Africa, for the first time in my life that night.
To say I was a little bit excited would be underselling it.  I rushed home, tidied up my tiny suitcase and took a nap. Rule No. 1 – Never take a nap before a flight, get to your boarding gate early and you can nap then.
Night drew nigh and here I was, almost late to the airport. I had assumed that because I was in Ikeja, getting to the airport would have been a breeze. Error! I also called the slowest cab in Lagos, which left me thinking, "I'm screwed".  And, it also didn't help that Gbemi Olateru-Olagbegi (of Beat FM) who was also on the same flight was rubbing in how she had already checked in and was doing some last minute work in the waiting lounge. Yes, Gbemi knew rule no. 1. You live and you learn, they say.
The flight was uneventful, gratefully and I had met my new family for the new few days – Anita "Omalicha" Isedeh (of Rhythm FM), Francis 'Chuks' Nwanne (of The Guardian Newspaper), Colette Otusheso ( Head of Marketing and Communications for VIACOM – MTV) and our 'mummy', Gbemi Olateru-Olagbegi.
May 16, 2013 | by onos_ on Keek.com
We arrived at Durban, after a connect flight from Johannesburg, at about 8am CAT and the air was pretty chilly. At least, compared to the one million degrees of Nigerian heat I'm used to, I had to put on my huge hooded sweatshirt to keep warm. The trip from the airport to the hotel was a wake-up call – spotless roads, endless beautiful scenery, right-hand drive cars – and I couldn't help but think, "I'm hungry oh!".
May 20, 2013 | by onos_ on Keek.com
We got to the Southern Sun – Elangeni & Maharani and I was speechless. The one in Lagos had nothing on this. And, after listening to a few South African adverts, it was time to get my South African accent on.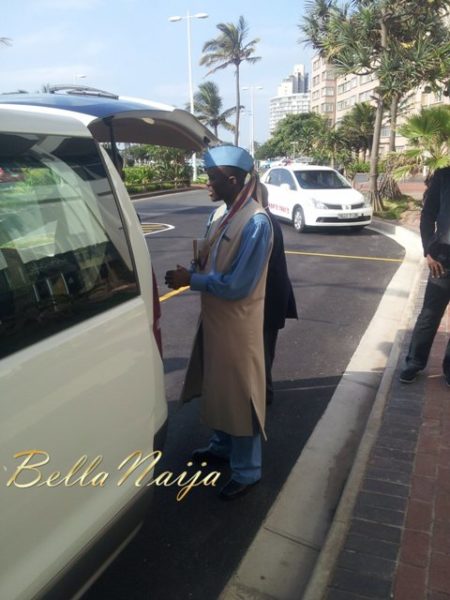 May 20, 2013 | by onos_ on Keek.com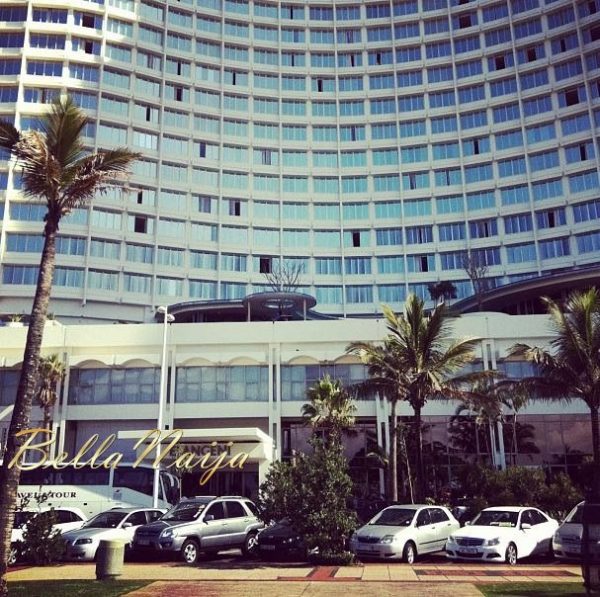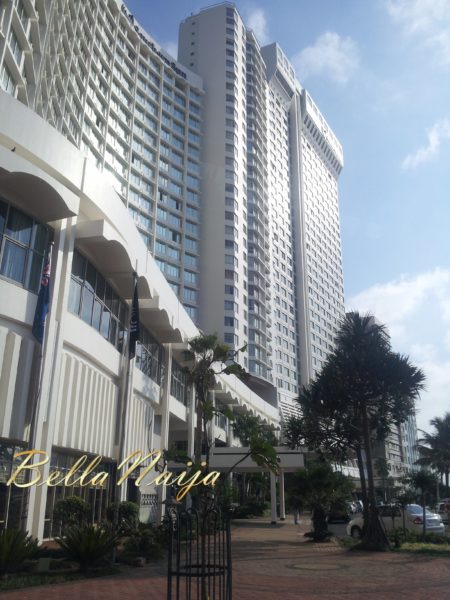 So, we checked in and had only about two hours before we hit the road again for Zulu Night in a very far location. We got ourselves some very un-spicy South African KFC, sim cards and got ready for the next journey. We spent that whole day on the road, but it was fun as we became a whole new group, joined by  3 Kenyan journalists – Philip, Matilda & Grace; 1 British one – James; the Dutch Gabrielle, German Julian and one of my favourite people in the world, BN photographer, Kola Oshalusi (the life of the party).
The view from my Hotel Room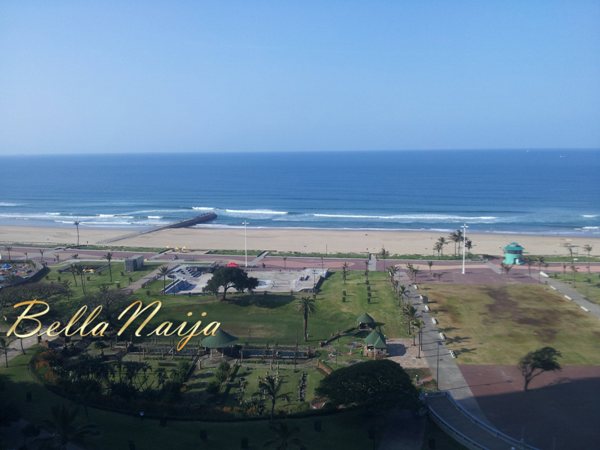 Our guide was an Argentinian woman in her sixties, Mercedes and she loved Africa more than any one of us there. She had so much history about the tiniest things to tell us and didn't hesitate to chip in a Zulu story here and there. After long debates on politics, tourism, history and of course, relationships, we finally arrived at the beautiful Ghost Mountain Inn at what felt like midnight but was actually about 6pm.
Zulu Night
We helped ourselves to a meat-filled, salad-garnished buffet while Zulu dancers kicked their feet so high in the air that they fell down.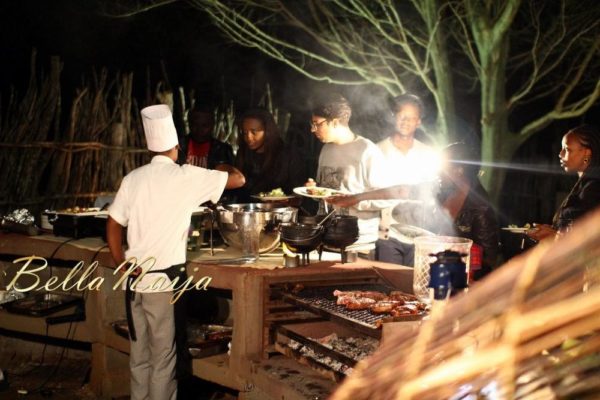 Need I mention that custom required that two 'virgin' females were to be part of the dancers in their native attire. Yup, they were wearing just animal skin loin cloths and gyrating fervently to the delight of many onlookers.
May 20, 2013 | by onos_ on Keek.com
The night just seemed to carry on in the boma (Zulu word for 'meeting place'), wine tends to do that, as each of us got to know ourselves better. I found a new love for mutton and we returned to our rooms to prepare for the next day's Safari.
Keep it locked on BN for BN On The Scene – Day 2 of MTV Africa All Stars Concert where I give you all the scoop on how I had a conversation with an elephant, watched a giraffe catwalk on the jungle runway, got MTV VJ Nomuzi to 'twerk' and so much more.
Photo Credit: Onos O | Kola Oshalusi for Insigna