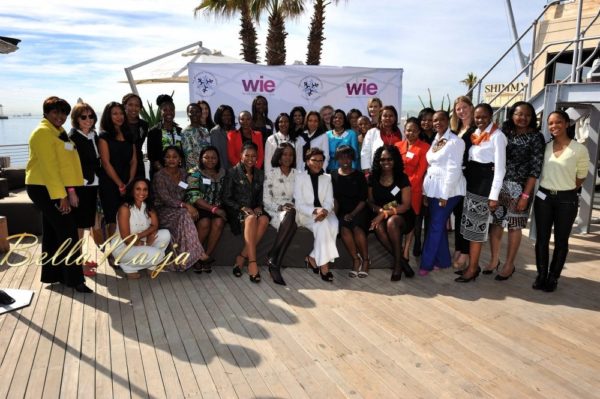 Leading female CEOs, politicians and business women from across Africa gathered together from Monday 6th May and Tuesday 7th May 2013 at the Shimmy Beach Club, Cape Town, South Africa, for the first female African conference as part of a renowned international network.
Tagged WIE (Women, Inspiration and Enterprise), the keynote speech was delivered by Graca Machel, a humanitarian campaigner and wife of Nelson Mandela. The conference was charismatically presented by South African TV host Felicia Suttle.
The conference was packed full of panels and workshops on trending topics including role of technology in media, tackling social perceptions of African women, entrepreneurship and the influx of western brands to the continent. In addition, more than fifty women made pledges to invest in other young women before the next conference.
WIE's CEO Dee Poku was thrilled with the outcome of the conference. She said "WIE Africa exceeded my wildest expectations. Women leaders across the continent have been working diligently for years to improve the situation of the female population but WIE Africa brought them together. Individually these women were a powerful force but together we are unstoppable. My profound hope is that all the WIE attendees will make good on their pledge to invest in at least five women over the next 12 months."
Photos
South African author Jane Raphaely, spoke on a panel about driving growth in Africa and said of the symposium, "There was a great line up, the panel discussions were well prepared and the moderators were excellent."
CEO Diamond company Safdico Rutang Moses spoke on a panel called "Redefining the African Woman". Next generation trailblazers including serial entrepreneur Ndidi Nwuneli (Founder LEAP Africa) and Isis Nyongo (Managing Director of InMobi) which is the world's largest independent mobile advertising network, also spoke on panels. Both are named on the 20 Youngest Power Women in Africa list by Forbes.
Toyin Saraki (Founder of the Wellbeing Foundation Africa/Supporter of the UN Secrerary General's Every Woman Every Child Effort) was the philanthropist behind the inaugural WIE Africa. WIE and Toyin Saraki hosted a fundraising dinner on the Monday evening, to benefit the Graca Machel Trust which was founded in 2010 to promote women's leadership and children's rights.
WIE Africa was timed to coincide with the World Economic Forum Africa and showcased women taking a central role in shaping the Africa of tomorrow. The pan-African event will occur in a different African city annually.
Log on to the official website www.WIENetwork.org