From the release of Confam Entertainment boss May D's Django Unchained-inspired video "So Many Tinz", it is clear that not only is he moving on but also, he's taking his creativity to a whole new level. The video was exclusively styled by TiannahStyling owned by celebrity stylist Toyin Lawani, and we have the exclusive scoop on the video's style from the stylist herself.
Speaking on the video shoot, Toyin described her experience working with talented music video director Moe Musa and the collaboration of their ideas. "It was very nice working with Moe Musa as they let me chip in with a few of my ideas as well which led to the Django theme – with the picnic scene, the slave scene and the maiden scene" 
The video was themed with the award winning Quentin Tarantino movie Django Unchained in mind coupled with a picnic and a maiden scene. For the maiden scene Tiannahstyling sketched each outfit from scratch showing each design in detail.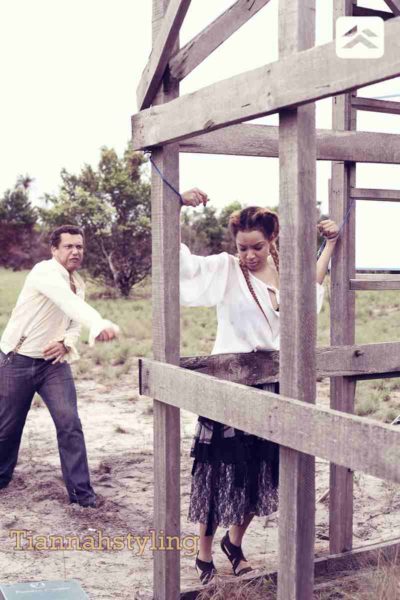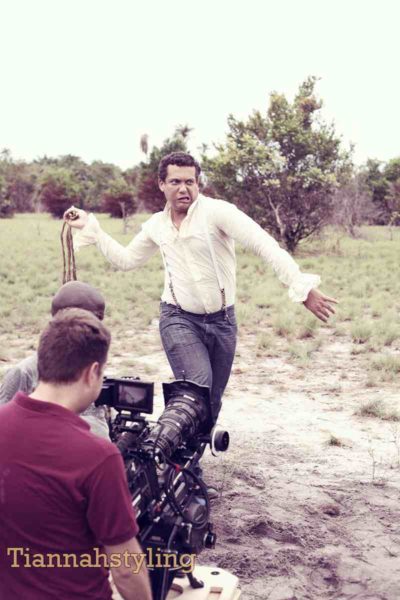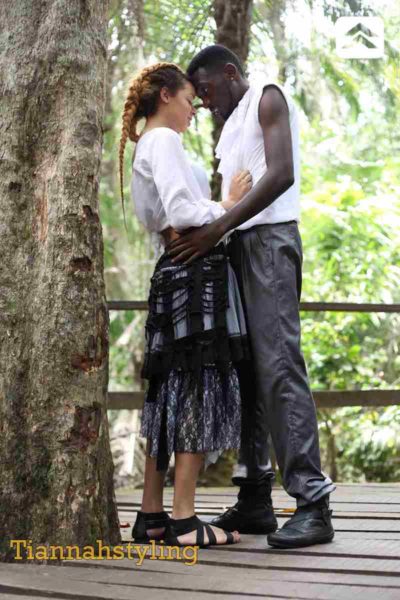 The vibrant picnic scene had a vintage appearance with an accentuated hat and sun dress. From our end it seemed like May D and his lady were dray dreaming about what they would do when they escaped the slave master. Let's hear what Toyin had to say. "The picnic scene set up was fun because I had to go to the extreme to make sure it looked vintage – strawberry, grapes, milk, jam, juice, bread etc were used as props on set.
I remember telling Moe Musa 'Today's your lucky day' as my mind went straight to the PVC mixed floral dress I designed for Music Meets the Runway show in December. We just pulled it in and designed May D's outfit to blend with it."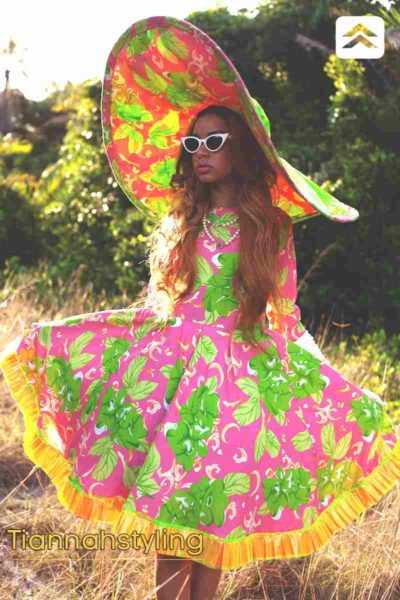 Speaking about the challenges involved in sourcing the various fabrics, Toyin said "The maid outfit was quite hard to source as I had to go to Mile 2 to look for the sacks from onion traders and the stress of soaking it for two days before making them so as to get the smell out."
Talking on the slave outfits, Toyin explained that creating the outfits was fun and she is glad it came out looking great. "It was fun designing and styling the maiden outfits. It was fun all the way working with Kaffy, the dance queen, on set. They brought out the vision for the slave outfits with their moves."
I decided to make their outfits out of sacks which took 50 pieces of sacks which we had to wash and soak and struggle to sew with machine but in the end it came out looking good. With May D's outfit, I decided to make him stand out by putting his initial (M) to design his outfit."
"In the end I think the clothes came out well and complimented the video and Ive got some more jobs out of this. At the moment I am styling and directing 3 videos and in the first week of June"
Photogrpahy: Tope Horpload
Make-up: Jide Adedeji
Lead Model: Jojo Lawal