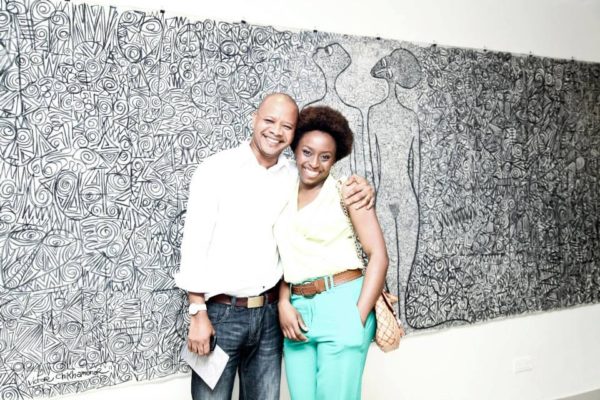 We love Temple Muse for stocking some of the most fabulous pieces from African designers, now you can add creative works by artists to its portfolio.
Recently the luxury retailer presented Amusing the Muse, an art exhibition of recent drawings and paintings by contemporary Nigerian artist, writer and photographer Victor Ehikhamenor.
According to Temple Muse, through the exhibit, Victor presents an exciting new dimension to his art with his "Paintforation" technique that uses nail-like perforations on thick white handmade paper to create subtle relief work – a new take on his popular face series.
The show was curated by Sandra Mbanefo Obiago.
Temple Muse
No 21, Amodu Tijani Street,
Victoria Island,
Lagos, Nigeria
E: info@temple-muse.com