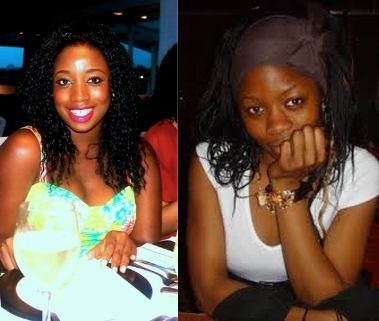 There's a lot of talk about development and the need for it on the African continent. This is why we are very excited that two young Nigerian women have been chosen as 2013 fellows of the Moremi Initiative for Leadership and Empowerment Development (MILEAD) . The Moremi initiative for women's leadership in Africa is an non-profit organization which actively engages in the empowerment and development of young women to take on leadership roles in their communities.
Out of over 44,000 entries, 28 young women between the ages of 19 and 25 were selected because of their exceptional qualifications and achievements with respect to the development of more young women in their spheres of influence.  The 28 women, from 25 different African countries, will be mentored and trained for the task ahead of them. They will be expected to work with a close network of women in the MILEAD as well as given a grant as fellows of the foundation with which they can start their own projects. BellaNaija is very proud to announce that Somachi Chris-Asoluka  and Obiocha Ikezogwo  are the Nigerians who made the list.
Check out their profiles here.
Somachi Chris-Asoluka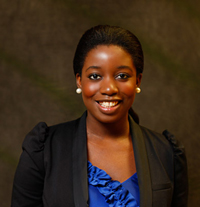 Somachi, is an 'Adam Smith' award winner in Economics, graduated Summa Cum Laude from Saint Mary's College of California in 2011. While in college, she tutored Economics, Math, Statistics and Creative Writing, served as a regular contributor to the school paper, 'The Collegian', and actively volunteered in the local Oakland community as a high school tutor, and in New Jersey as a middle school teacher. She is also a member of the Financial Women's Association, San Francisco, as well as the Omicron Delta Epsilon (National Economics Honor Society, USA).
In 2012, Somachi graduated from Yale University with a Master's Degree in International and Development Economics. Her fondest class was 'Development Economics' as it examined the subject of microfinance, an area she intends to further explore in West Africa. Currently engaged in the Nigerian National Youth Service Corps (NYSC) scheme, Somachi works at the Lagos Business School as a Research Assistant in Economics and its related fields. Humbled by the honor of the MILEAD fellowship, Somachi realizes that there is a huge responsibility to work hard to provide other young women with opportunities not unlike the ones she has been blessed with. A strong advocate of women empowerment, and Africa's overall development, by extension, she maintains that (as the famous World Cup chorus proclaims), 'it is (indeed) time for Africa.'
Obiocha Ikezogwo
A Nigerian-born Briton, Obiocha Ikezogwo, has been recognised for her exemplary service leadership and social activism by the Moremi Initiative for Women's Leadership in Africa. Beating over 2,000 candidates to win a place in the final 25, Obiocha's nomination as a MILEAD Fellow sets the tone for this bright, young woman. She is the national representative for the UK, and is hopeful that this experience will enable her realise her vision for African womanhood, one in which "we are empowered at home, and respected abroad".
With a first class degree in Finance from the University of Manchester, Obiocha began her profession on the Graduate Leadership Programme at Centrica Plc. Her career flourished with high-profile assignments, including a position in Norway, where she developed strategic analysis of a $1.1 billion asset deal with Statoil. She returned to the UK to continue her career at Palantir Solutions, a leading provider of consulting and software services to the petroleum industry. As a Petroleum Economics Consultant, Obiocha values oil and gas projects from exploration to production, using her expertise in economic modelling, fiscal regimes, and portfolio optimisation to provide decision analysis that supports her clients' investment decisions.
Having grown up in Nigeria amidst abject poverty, Obiocha champions the use of education to engender women's economic and social independence. She has successfully mentored over 50 women and young people in positions of responsibility, and currently serves as a School Governor at the Harris Academy South Norwood, London.
Whilst at university, she dedicated her formative years to empowering her female peers, and in 2008, received the Manchester Leadership Award in recognition of her outstanding contribution to her wider community. She is now a mentor on the University's Gold Mentoring Programme.
Citing herself as "an engineer of social justice", Obiocha is dedicated to promoting the rights and causes of women in her community. Her passion for empowering African women led Obiocha to co-found 'Yaaya', a response to the social invisibility and negative stereotypes that shadow them in Europe. Established as a platform for women of African descent to share their achievements, stories, and ambitions, Yaaya aims to promote fairer and positive images of African women in European society. Her dream is for 'Yaaya' to inspire meaningful dialogue and action amongst organisations, governments, and civil society, on the issues of African women.
Looking ahead to the future, Obiocha hopes to complete her MBA at a prestigious European school. Post-MBA, she dreams of returning home to Nigeria, to serve her country in the efficient management of its natural resources. She is determined to "ensure that reserves are safely produced and piped back as cash resources into our economy, to alleviate poverty, elevate living standards, and at last, end our nation's resource curse"
Other 2013 fellows of the program include:
Marlène Joannie Bewa [Benin]
Queen Baboloki Kgeresi [Botswana]
Payidwendé F Nadembega [Burkina Faso]
Comfort Daru Nkiri [Cameroon]
Yasmin T Gebreyesus [Eritrea]
Awa K Njie [Gambia]
Mawuenana Yomekpe [Ghana]
Hikmat Baba Dua [Ghana]
Waruguru C. Wanjau [Kenya]
Khahliso Khama [Lesotho]
Samfee Doe [Liberia]
Hadeye Maiga [Mali]
Lusungu Kalanga [Malawi]
Tanyaradzwa Daringo [Namibia]
Oda Dushime [Rwanda]
Fatimata Kane [Senegal]
Ngozi Cole [Siera Leone]
Simamkele Dlakavu [South Africa]
Viola J Ukel Abango [South Sudan]
Mai Khidir [Sudan]
Fanele Chester [Swaziland]
Zainab Abdallah Issa [Tanzania]
Bagayana Sheillah Mutetire [Uganda]
Chisenga Muyoya [Zambia]
Dorothy Pasipanodya [Zimbabwe]
Shanique Campbell [Diaspora/Jamaica]
BellaNaija congratulates these exceptional women and we look forward to more positive news from them. We are inspired by the work being done by the Moremi Initiative for Leadership in African Development. For more information on the organization and the objectives of the fellows visit their website {here}