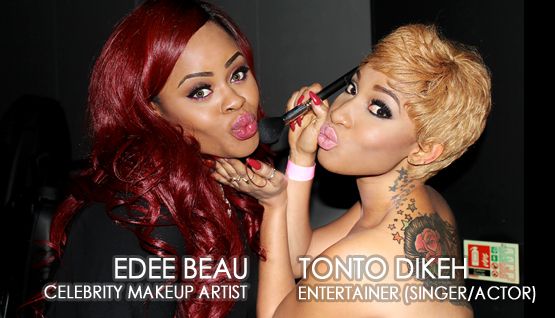 The last time we saw Edee Beau on BN Beauty she was giving us pointers on achieving different variations of the red lip. Now, the Britain based make up artist that has glammed up celebrities like Toolz, Funke Akindele and Eku Edewor is adding another singer/actress to her ranks; Poko herself, Tonto Dikeh.
For the much anticipated Kukere concert with Iyanya which Tonto was co-hosting, Edee had to make sure she looked gorgeous.
We caught up with her to find out how she pulled off Tonto's look and how we can get that POKO glow. Check out what she said.
Preparation
First off you have to make sure your hands are clean, so you do not infect your face with dirt and germs which could lead to breakouts. Use the tips of your fingers to apply a dime-size amount of Becca Mattifying Primer and let it set for 10-15 seconds.
Now you can prepare and prime your face for the face and eye make up.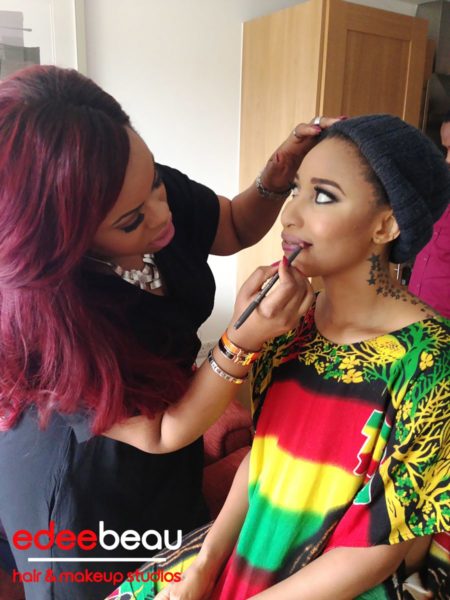 Face
– We used a MAC Studio Finish Concealer and MAC Matchmaster 7 in Tonto's shade to cover any imperfections and blended them together perfectly.
– Next the Ben Nye Banana Powder (my secret weapon) was used under her eyes to achieve that velvety flawless highlight.
– A MAC Translucent Powder was then used all over the face to set the foundation.
– Finally a MAC Blusher in 'Gleeful' was applied to the cheeks.
– For that extra dimension and structure to the face, the Sleek Contour Palette in 'Dark' was used around the perimeters of the face, the hollows of the cheeks and the corners of the nose.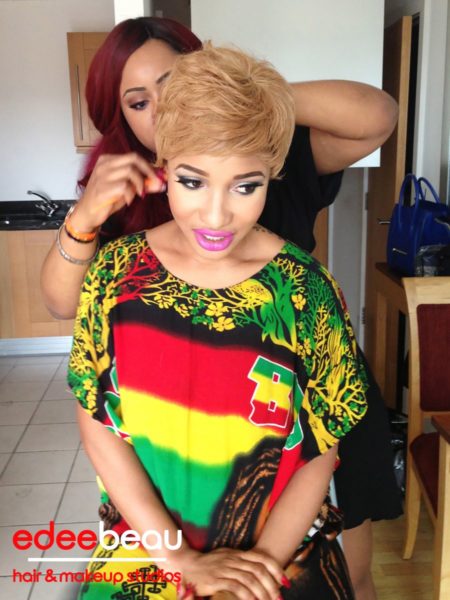 Eyes
The main focus of this make up look was the eyes. We decided to go for a subtle smokey eye which was achieved using Urban Decay 'The Vice Palette' to complement the effortless look we had on her face.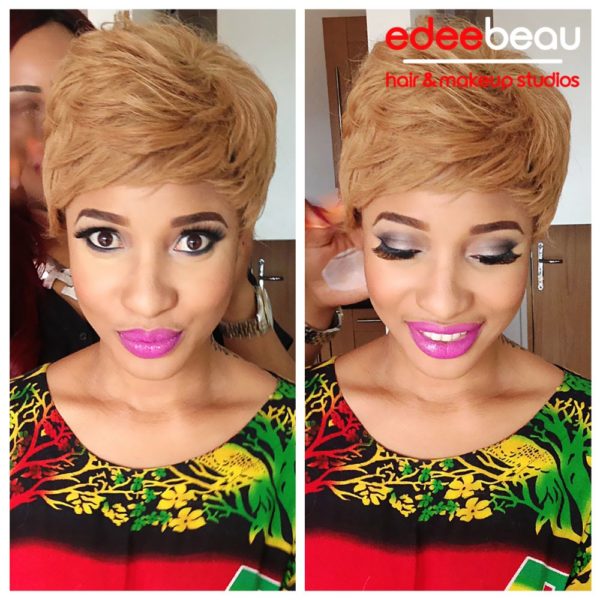 Lips
We used MAC Candy YumYum lipstick to give a vibrant bubblegum pink colour to match the personality of our beautiful client.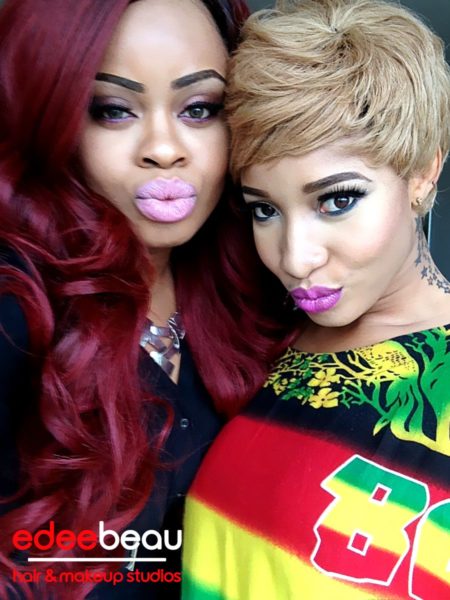 Later on during the night, the lip colour was changed to a Nude using MAC Pink Plaid and Sore so that attention was not taken away from her stunning dress.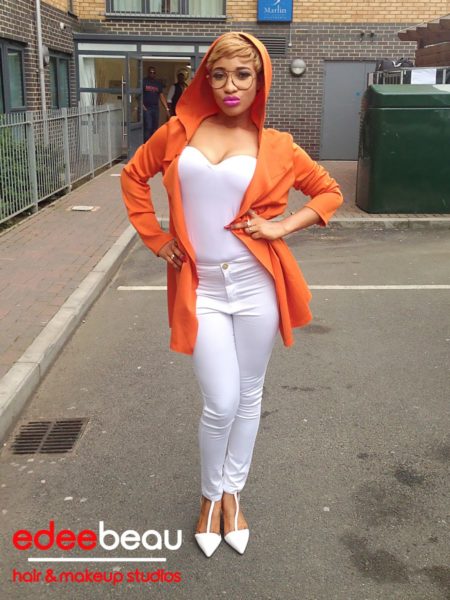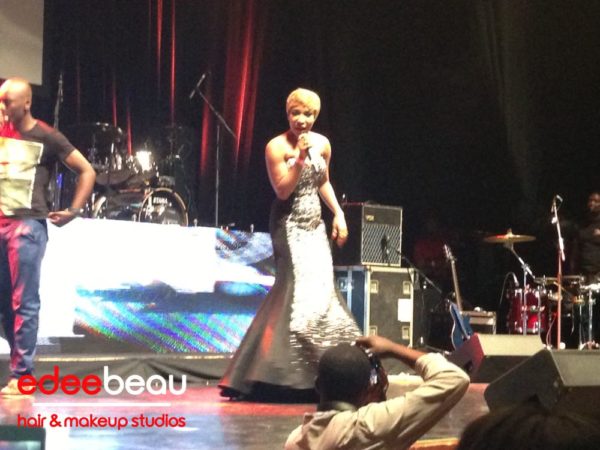 Watch the clip on how it was achieved here
That's it. Simple and versatile enough to be transformed from day to night. To find out more about Edee Beau make up tutorials follow the links.
Email: [email protected] | Visit www.edeebeau.com | Call  +4420 3302 4363 | Follow on Twitter | Like on Facebook | Watch on Youtube | Follow on Instagram |Pay a visit at Edee Beau Hair & Makeup Studios, 251 Hermit Road, London E16 4LA.
Photo Credits:
Make Up: Edee Beau
Client: Tonto Dikeh
Fashion Stylist: House of Fashion Sistas