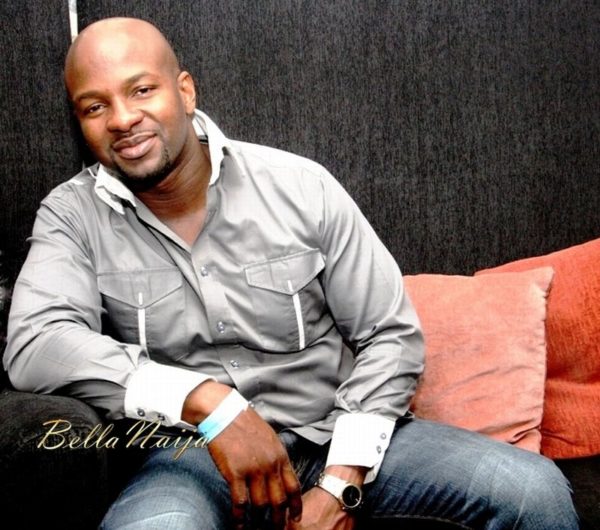 As the African Union turned 50, IC Publication's New African Magazine, in their last May 2013 issue, decided to highlight a fabulous and quite inspiring list of 50 individuals under the age of 50 who they believe are breaking ground, making Africa proud and propelling the Continent into a future of great hope.
The list included entrepreneurs, some of our favourite celebrities and ground-breakers in almost every walk of life. It featured our very own BellaNaija.com founder, Uche Pedro, America's President Barack Obama, International musicians D'Banj, Nneka, Sarkodie, P-Square & Asa and so many more.
Check out below what they had to say about each of the Nigerians who made the list!
2. Alex Okosi
Senior Vice President & Managing Director, Viacom International Media Networks Africa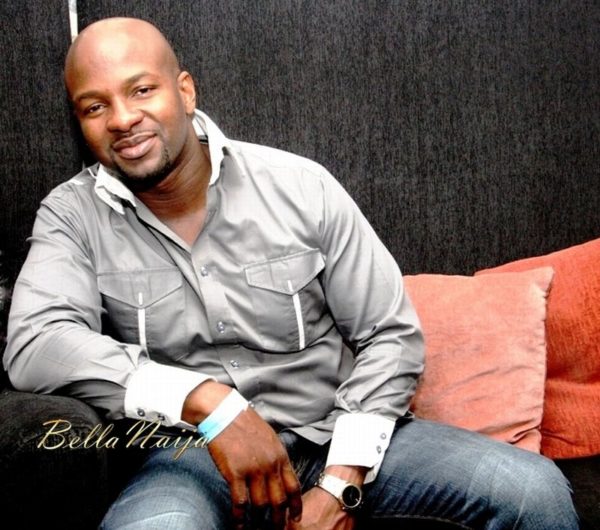 A staunch champion of African music, and a tireless advocate and supporter of initiatives that motivate, empower and educate Africa's youth, Alex Okosi is the music executive credited with launching MTV Base Africa (part of the popular global MTV Network). After a few years of working on different projects within the Network, Okosi developed the business plan for MTV Base Africa in 2005, MTV Network's first localised television service targeted at sub-Saharan Africa. Today, over 90 million people have access to MTV Africa's content. Okosi has been the driving force behind pro-social campaigns that have impacted the social and cultural landscape of urban Africa. In March 2013, Okosi was selected by the World Economic Forum (WEF) as a 2013 Young Global Leader (YGL).
3. Asa (Bukola Elemide) 
Musician
She needs no introduction after her self-titled debut album, which fused pop, world, funk, soul and reggae gained the world's attention in 2007. The album was met with worldwide recognition and Asa was acclaimed as a charismatic songstress with a trademark husky voice. The Paris-born, Nigeria-raised singer-songwriter returns with her sophomore album, "Beautiful Impefection", which demonstrated an artist who had had three years to evaluate her previous offering. In that regard, Asa succeeded, with an eclectic collection of 12 uplifting, soulful sultry tracks, with influences that ranged from rock to reggae to soul, and lyrics in English and Yoruba, her mother tongue, as she explored the themes of what it means to love, live and have questions about the world we live in.
5. Ayodeji Adewunmi
President and CEO, Jobberman
Adewunmi is the President and CEO of jobberman, a company he co-founded in 2009 while at university jobberman operates the leading employment websites in Nigeria and Ghana. He orchestrated a round of seed financing from L5Lab and follow-up rounds from NY Hedge Fund and Tiger Global Management. In the space of three years, Jobberman has become one of the most recognised internet brands in Nigeria and is consistently rated as one of the most innovative technology companies in Africa.
13. Chimamanda Ngozi Adichie
Internationally acclaimed author and women's rights campaigner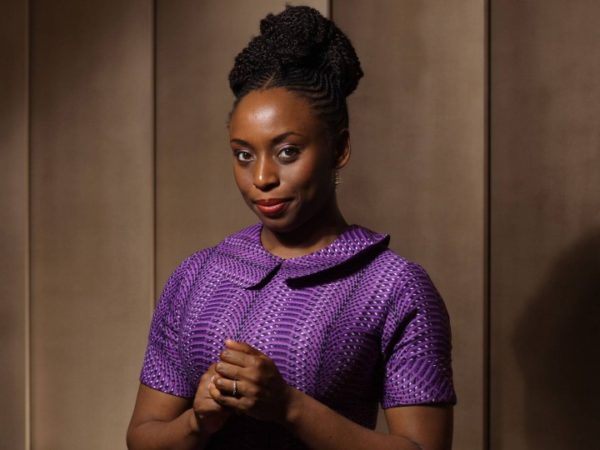 Chimamanda Ngozi Adichie is revered as one of Africa's foremost writers. The Nigerian-born author is arguably the most popular new generation writer to emerge from Africa and one of the continent's leading contemporary literary voices. Her debut novel "Purple Hibiscus" was listed for the Booker Prize. Her second novel "Half of a Yellow Sun" won the 2007 Orange Prize for Fiction. Her short story collection, "The Thing Around Your Neck", was published to critical acclaim in 2009. In 2012, she was named as one of the most influential people in the world by Time magazine. Filming for the eagerly awaited adaptation of "Half of a Yellow Sun" has just finished in Nigeria, and the movie, starring Hollywood and Nollywood titans Thandie Newton, Chiwetel Ejiofor and Genevieve Nnaji, will thrust her into the limelight once more. Her third novel, "Americanah", has just been published to glowing acclaim.
19. D'Banj
Musician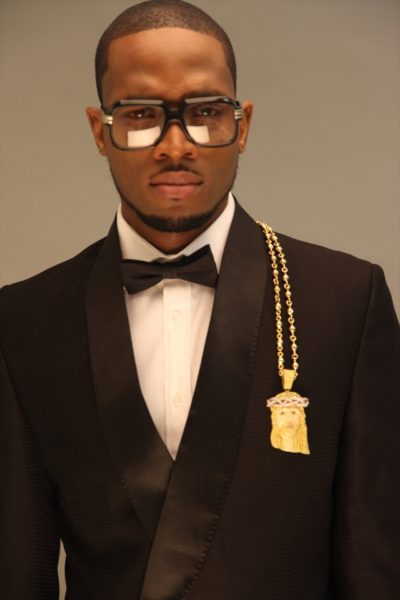 2013 is turning into quite the year for Nigerian singer-songwriter Dapo Daniel Oyebanjo, popularly known as D'Banj. With his ubiquitous summer breakout hit, Oliver Twist, the 32-year-old former MTV Africa Artist of the Year, finally crossed over from African superstar to global sensation. Recently signed to Kanye West's record label, G.O.O.D. Music, D'Banj is one of Nigeria's biggest selling artists and, along with his former producer, Don Jazzy, ushered in a new generation of high-octane African musicians.
26. Jite Okoloko
CEO, Notore Chemical Industries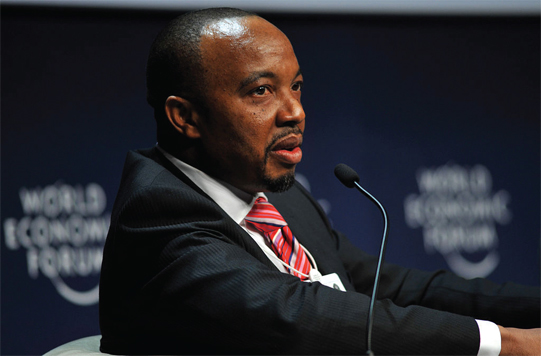 Okoloko's company is considered to be one of the biggest agro-allied investments in sub-Saharan Africa. Okoloko served as managing director and CEO of Ocean and Oil Services Limited and as a Director of Union Bank of Nigeria Plc, between 2008 and 2011. He studied Economics at Harvard Business School, Boston.
27. Jason Njoku
Co-founder and CEO of iROKO Partners
Njoku is founder of iROKO, the largest digital distributors of Nigerian music and movies. iROKO Partners includes 5 brands: iROKOtv, iROKING, iROKty, NollywoodLove and YorubaLove. He writes on his blog that his is "arguably one of the most awesome internet companies in Africa. As a professional 'geek', I read Chemistry at the University of Manchester … I embarked on my journey of becoming a modern-day capitalist."
35. Nneka
Musician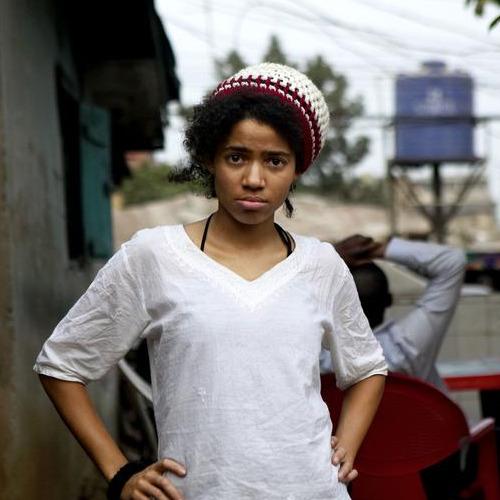 Nneka is a rare talent and her music is raw, organic and she stands out for her multitude of musical styles and lyrics which examine real life issues. She is a consummate live performer armed with soulful vocals. Described as the woman whose heart is as big as her Afro, Nneka was born in Warn, the Oil City of the Niger Delta region of Nigeria, to a Nigerian father and a German mother. The UK's Times newspaper said her debut album, 'Victim of Truth', released in 2005, was as good as 'The Miseducation of Lauryn Hill'. She has released five albums to date and she keeps rising.
36. Ngozi Edozien
Chief Executive Officer, Actis West Africa
Ngozi Edozien heads Actis West Africa, a private equity firm with a primary focus on Africa. She is responsible for the firm's private equity business in the region, including the clay-to-day management of Actis's existing investments and the development of new investment opportunities. Before she joined Actis, Edozien was Pfizer's Regional Director for Anglophone East, West and Central Africa and served as managing director of Pfizer Nigeria from 2005-2008.
40. P-Square
Musicians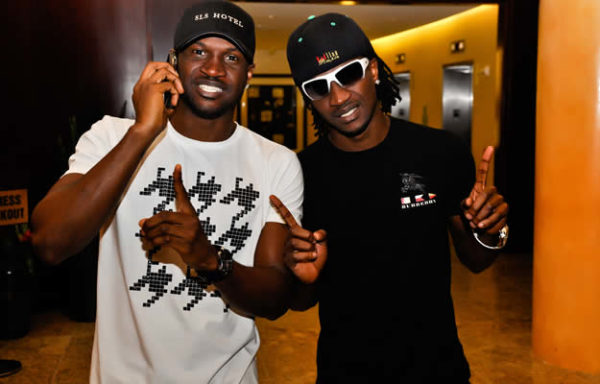 Peter and Paul Okoye have defined and set a benchmark for a new generation of African artists to follow with their energetic and infectious sound. According to the MTV Africa Website, their music is "Afrocentric but combines R&B, Hip Hop and Dancehall songs." Hit after hit, the twin brothers have become apt at giving audiences songs that cut across age and gender. They are arguably Nigeria's biggest musical export in the last few years, and have collaborated with some of the world's biggest hip-hop artists, like Akon.
44. Tinie Tempah
Musician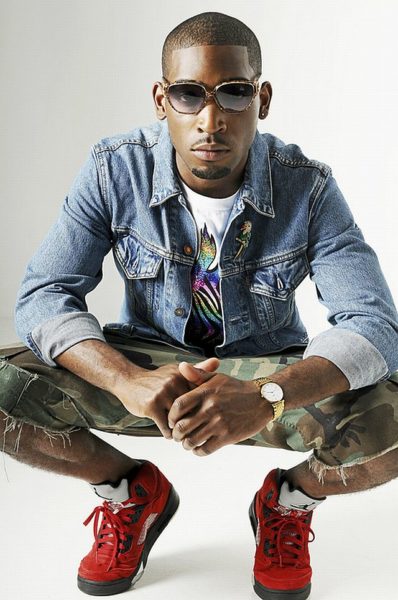 Patrick Chukwuem Okogwu, the megastar music persona known as Tinie Tempah, is a global household name. His influence on African youth in his country of origin Nigeria and Africa at large has won him a sea of aspirational fans. Despite being dubbed British, his country of residence, Tempah remains true and is proud of his Igbo roots. He openly shares his experiences of overcoming difficulties to get where he is today as a way of inspiring his young fans.
45. Uche Pedro
Trailblazing blogger and entrepreneur (the founder of BellaNaija.com)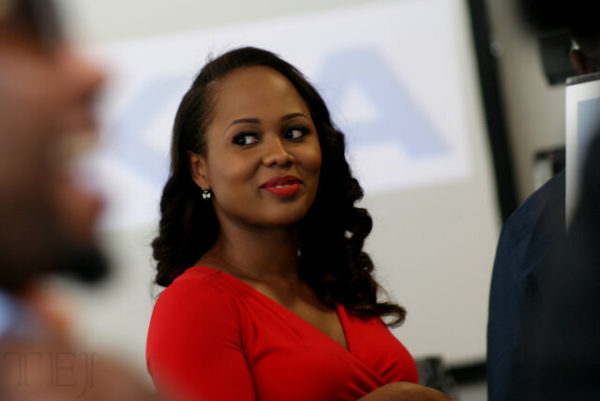 She is the driving force behind BellaNaija, a new-media company aimed at conceptualising, developing and managing, innovative and exciting online media content aimed at Pan-African and Nigerian audiences. Under Uche's leadership, the website has established a loyal following with over eight million hits per month. Each section of BellaNaija.com has its own distinct identity and quality content. This is evidenced by the diverse awards won over the years including the Outstanding Contribution to Fashion Communication Award at the 2010 Africa Fashion Week held by Africa Fashion International (AFI) in Johannesburg, South Africa and the Best Event Coverage (Online) Award at the 2011 and 2012 Nigerian Event Awards. BellaNaija.com also won the Online Publication of the Year award at the 2012 FAB Awards.
49. Zina Saro-Wiwa
Founder and Filmmaker. AfricaLab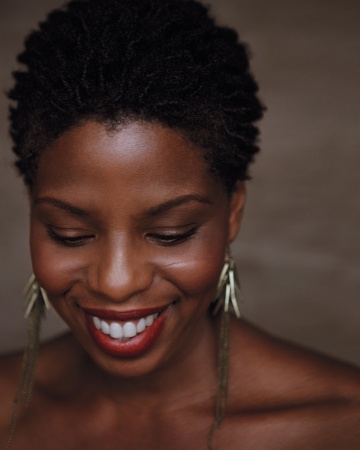 Born in Nigeria and raised in the UK, Saro-Wiwa is a filmmaker and video artist and makes documentary film, experimental shorts and video pieces. Formerly a BBC producer and reporter, her video installation work explores emotional landscapes, resulting in physical, ritual and cross-cultural performances. In 2011 she was cited as one of The Times' top 25 Africans transforming the way the world sees Africa.
To find out more, purchase a copy of New African Magazine.
Photo Credit: New African Magazine | BellaNaija | BossAfricaMagazine