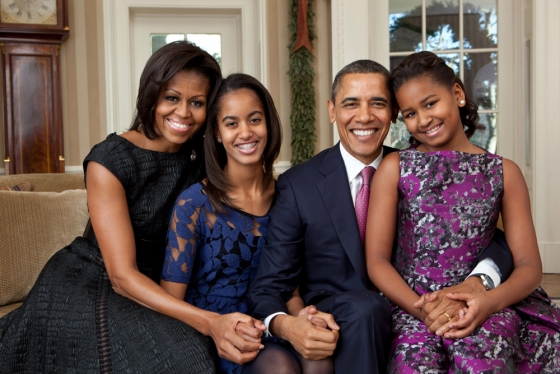 Guess who's coming to Africa? It's the Obamas!
America's royalty – The President of the United States of America Barack Obama and the First lady of the United States of America Michelle Obama as well as the first daughters Sasha and Malia, are heading to the world's most cultural continent on Wednesday.
Accompanying President Barack Obama on his official tour through Senegal, South Africa and Tanzania, the first lady and their daughters will meet with middle school students in Senegal, taking questions from teens in Johannesburg and attending a summit in Tanzania, according to People Magazine.
In Tanzania, she is also expected to take part in a cultural performance by the Baba wa Watoto youth troupe.
Although they are not visiting Nigeria, we can't wait to a glimpse of Barack, Michelle, Sasha and Malia all together in Africa.