The Nigerian government is making quite a bold step in the Sports sector.
Today, 6th June 2013, President Goodluck Jonathan launched the inaugural NASCOM "Rhythm N' Play" campaign in Abuja. The event was hosted by two of its ambassadors, Choc boi Ice Prince Zamani and actress/musician Tomi Odunsi, all who were also awarded for their efforts.
Shoutout to the Rhythm N' Play Ambassadors —> @mi_abaga @iceprincezamani @tomiodunsi @emekaike @sanidanja

— Ohimai Godwin Amaize (@MrFixNigeria) June 6, 2013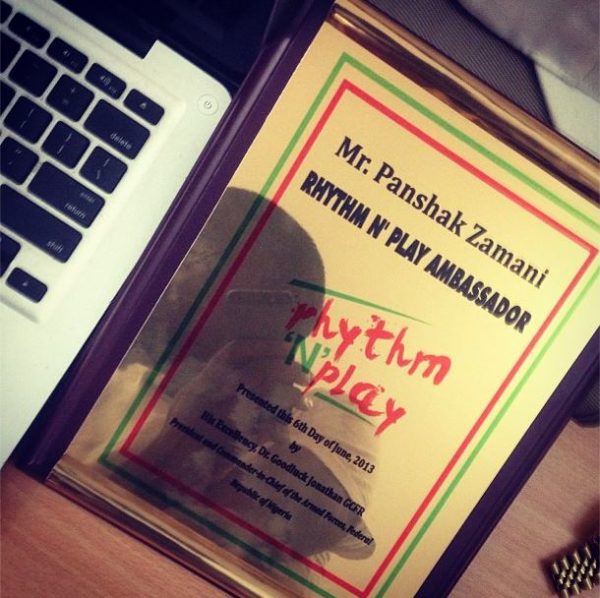 According to the Nigeria Academicals Sports Committee (NASCOM), with these six youth-centred sports competitions – "Rhythm N' Play", it intends to drive and revolutionize grassroots sports in Nigeria. The Campaign will has been launched in Nigeria, will later be launched in London, UK for Nigerian youths in diaspora.
Also, according to Guardian newspaper, NASCOM believes with "Rhythm N' Play", two million kids would voluntarily embrace sports across the country in the next two years. Here's the promo for the "Rhythm N' Play" campaign.
Check on it!
Share your thoughts!
Photo Credit: Twitter – @TomiOdunsi | Instagram – IcePrinceZamani