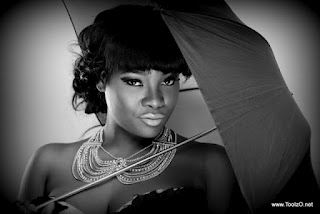 Over the last few weeks, I've seen the good, the bad, the ugly and the WTH in auditions whilst working on X-Factor. Things can get quite emotional during the audition stage, so I was expecting a few tearful and heart-wrenching moments, but I honestly didn't expect any deep and thought-provoking moments.
Let me explain. A few couples came to the auditions and this mainly consisted of one person coming to audition and their partner there for support. I would generally spend a bit of time with the 'supporting partner' backstage finding out (without being too intrusive) about their relationship and if the 'supporting partner' thinks the judges would dare say NO to their auditioning boo.
Whether the audition was good, bad or just average, one thing that was constant was the deep belief that the 'supporting partner' had for their auditioning boo. After seeing this a few times, I began mulling over this question: 'To what extent would you support your partner's dream?'
Everyone has a dream – some pursue this dream and make it a reality, some spend their lives on the continual pursuit of this dream and some are too scared to seriously pursue their dreams because of the fear of failure. It's only natural that you become knowledgeable and supportive of your partner's dream if you are married or in a serious relationship.
I've always thought that being in a serious relationship or being married essentially means you accept that your partner's happiness is very high on your priority list. So this includes doing your best to ensure that they are happy and fulfilled mentally, physically, spiritually etc. Encouraging them and being supportive of their dream(s) is something that requires a lot of energy, but is essential for a happy relationship. The question though is 'to what extent?'
I remember being at a show for upcoming acts a few years ago, and this man in his 30s got on stage to rap. He started by giving a shout out to his girlfriend of 4 years for her love and support and proceeded to tell us a bit about himself. He was a teacher but was passionate about rapping, and had a dream to one day make it big as a recording artist. Halfway through his performance, over half of the audience had lost interest… his performance was average to be honest. What caught my eye is his girlfriend, she was right in front of the stage rapping along to every single word, and she looked at him with so much belief that I was very moved. I left the event thinking that although I wasn't a prophet, I knew that the odds of him becoming a big recording artist were quite slim, but the support his partner had for his dream was incredible.
After seeing the couples at the X-Factor auditions, I began questioning if I realistically had it in me to be that supportive. What about situations where a partner's dream seems almost unattainable in your eyes… are you supposed to continue to support 110% or are you supposed to be honest and tell your partner that you don't think they can achieve that dream and risk crushing their spirit?
Let me leave you with this scenario – You've been married for about 3 years and things are going really well. Your husband/wife has this dream project that they would like use some of the family's savings to fund – not all of it, say about 40%. Remember this is money that you have both saved, you are not totally convinced that the project will be successful, but your partner is extremely passionate about it … what do you do?
_______________________________________________________________________________________________
ToolzO is an award-winning on-air personality who currently presents 'The Midday Show with Toolz' on the Beat 99.9FM, the Juice for Ndani TV and X-Factor West Africa. You can find out more about Toolz by visiting www.ToolzO.net