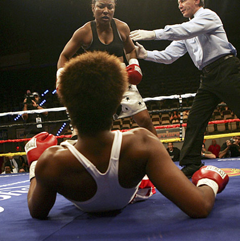 Throughout this series of WOWe articles, we've looked at routes to success for women in business through a number of different lenses and it seemed to make sense to wrap up our article series with a look at one of the toughest areas faced by any entrepreneur, that of big looming problems that threaten your business from time to time and may even challenge its very viability. We'll look at common challenges and how they've been overcome by some of WOWe's speakers. Remember, they'll all be joining us at the much-anticipated WOWe Conference taking place in 7 days time in Lagos, Nigeria.
Cash Flow Challenges
One of the most common problems for entrepreneurs is cash flow; making sure you have enough money to sustain and grow your business. Ronke Ige, CEO & Founder of Bread + Butter Limited and Emi & Ben says "Individuals should be focused on fixing the problem and finding opportunities for business growth. Develop a strategy on how you will approach the problem. Think and draw up a plan on how information will be communicated internally and externally if necessary. Look at where you can reduce overheads. Negotiate with suppliers for a better price. Find ways to save money. Cut back on stock if you have a bunch of product that doesn't sell."
Common Business Problems
Hanneli Rupert, CEO & Creative Director at Okapi Luxury Handbags has faced down a number of common challenges, she says "Setbacks I have faced have included staffing issues such as theft, bad reviews and press and bad quality manufacturing. At first my reaction was to stick my head in the sand." She learned that this wasn't the way forward, "I have learnt not to point the finger at anyone other than myself and the tackle every problem head on. Whether the outcome is a perfect solution or not at least I know I have tried my hardest."
Similarly Clare Eluka, CEO of Premae Skincare says "I have experienced setbacks such as late production, delayed marketing materials, bad relationships with web designers and trusting the wrong people which has cost me money, but most importantly – time." She goes on to advise "Time is the most expensive thing you have. Don't waste it. If something or someone is not working well, remove it and replace it immediately."
Finding Your Niche
Another possible challenge is not being seen as a mainstream "fit" in global markets; bestselling author Sefi Atta says "Writers are not protected from discrimination. When I worked as an accountant I dealt with discrimination and I'm still dealing with it now. It's funny, looking back from my first writing class, it feels like I've been on one long audition, standing before an audience who is yelling, What have you got? Go on, tell us an African story! You can't? How about an immigrant story then? What do you mean you don't know what an immigrant story is?"
International makeup artist and beauty campaigner Eryca Freemantle agrees "I have faced many challenges, mostly being the wrong shade in mainstream Britain.  I turned it around, offering my unique business knowledge to UK PLCs for women of colour to the beauty industry."
A Winning Mentality
"What someone may call a setback, could actually be a valuable lesson" explains Fatima Wali-Abdulrahman, CEO of The Filmo Group, " I have had several setbacks, but if you keep focused on the larger picture, these setbacks can actually help you look in other directions and find new opportunities that you otherwise would have missed."  These wise words should be taken in tandem with our final bit of good advice from Clare Eluka "Every day is a challenge; every phone call is either doom or success. You have to wake each day with the Law of Great Expectations. Expect greatness and it will come to pass."
The WOWe Nigeria conference, taking place in 20-22 June 2013 offers a wide variety of sessions addressing all of the most common business challenges faced by women entrepreneurs including marketing, business planning, finance, staffing and much, much more. You can hear more from any of our contributors above at this exciting event.
WOWe promises to be the largest, structured gathering of female entrepreneurs in West Africa in Africa's capital of Entrepreneurship Lagos. We look forward to seeing you all there!
The conference is very close to being fully subscribed. In order to register your place visit http://www.wowenigeria.com or please contact Tori Abiola by emailing [email protected] or calling +234 (0) 81 45999475 or +234 (0) 80 85978488.
NEW STUDENT DISCOUNT RELEASED: Students can attend WOWe for just N20,000 including VAT.