We have something sweet and ever-so-lovely today on BellaNaija Weddings!
It's Shirley & ND Nwosu's amazing wedding film! The couple tied the knot in beautiful Houston, Texas in the USA and the wedding was planned by the bride's company – Posh Perfect Events.
Find out how ND proposed to Shirley and then enjoy their wedding film by Jay Levanne Productions plus photos from their gorgeous day!
The Proposal
It happened on Saturday March 19th at Carrabbas in Sugar Land, Texas. I thought I was just going to have dinner with my mom and sisters, but it turned out to be much more. Towards the end of our meal we ordered dessert. When the waiter brought the dessert out it was not what we ordered. He brought out a whole cake and put in in front of me. He then said compliments from the gentleman at the bar. I started to get upset and said this is not what we ordered.
I then looked at the cake closely and the wording said "Will You Marry Me". At the same time I looked up and saw ND coming around the corner with his brothers. He then got down on one knee and proposed. The whole time I was like "Are You Serious?" but of course I said YES!
It was wonderful and very exciting at the same time.I was totally blind sided. Everyone in my family knew what was about to happen except me. I couldn't have planned it any other way. It was perfect!
***
We loved Shirley & ND's wedding! The bride's dress was so amazing while other elements of the wedding were so gorgeous as well including the cake and everything else.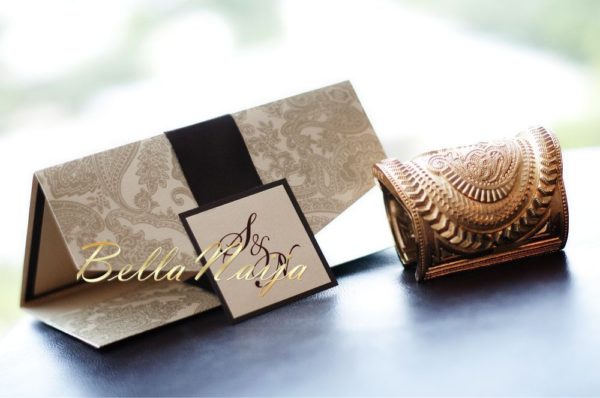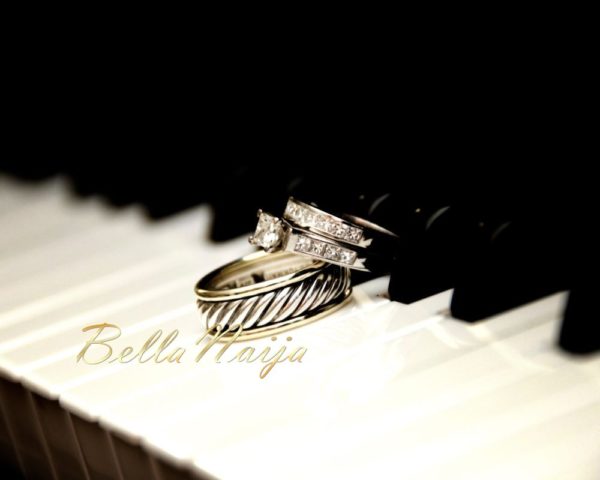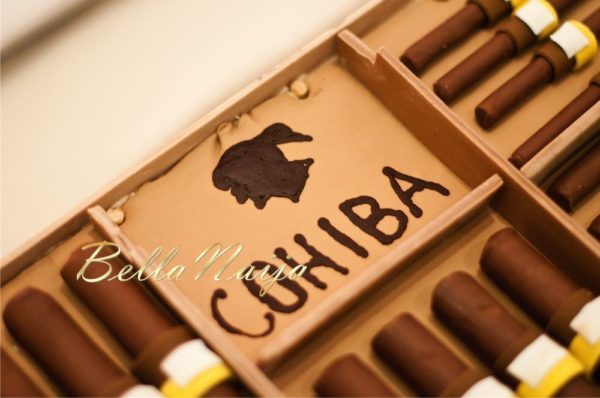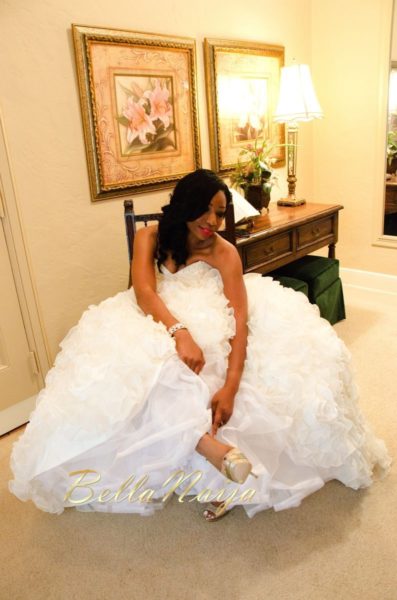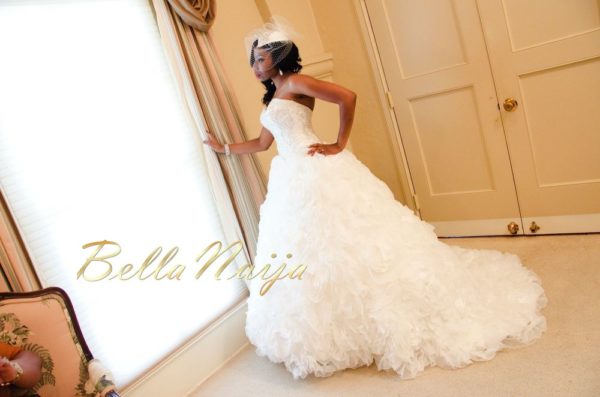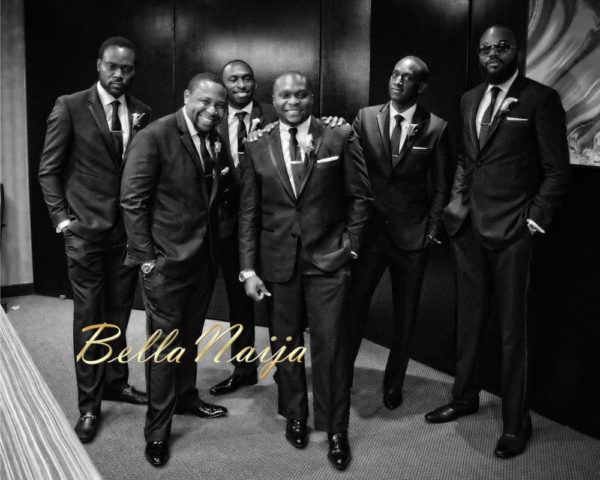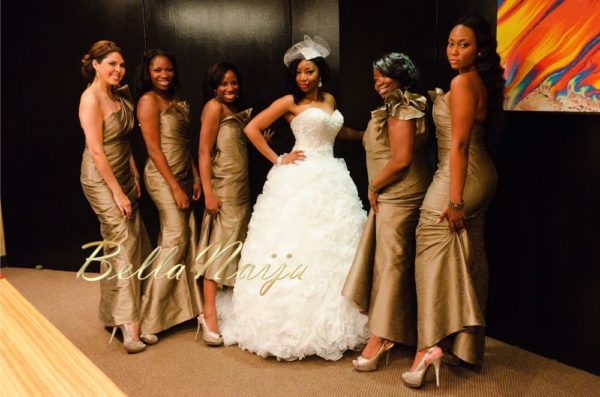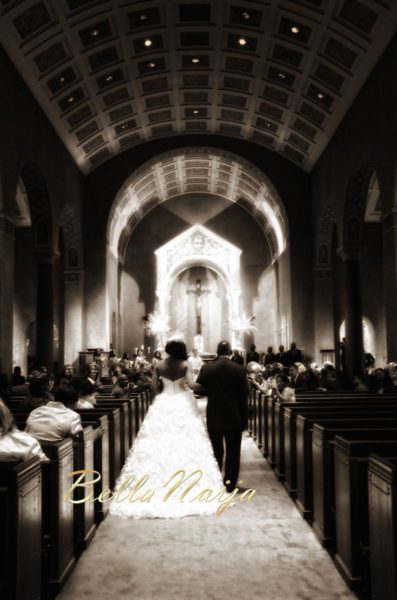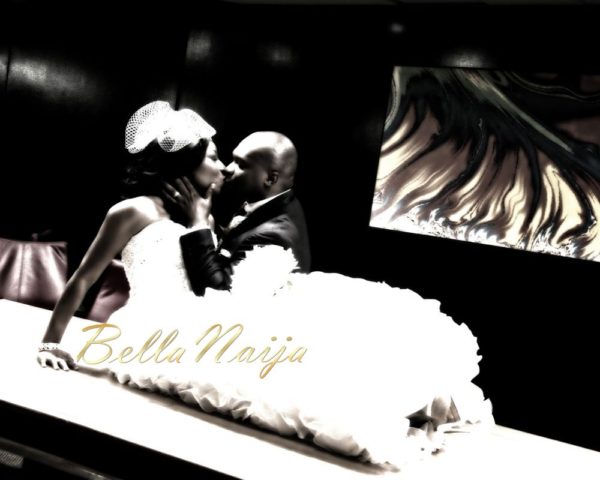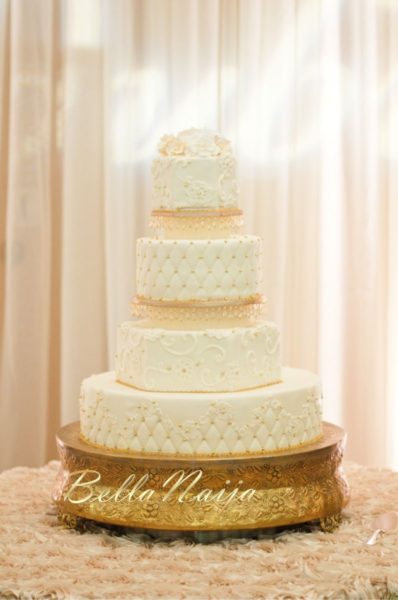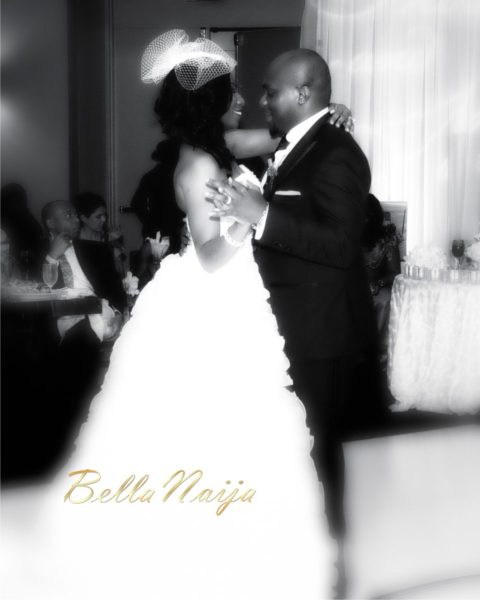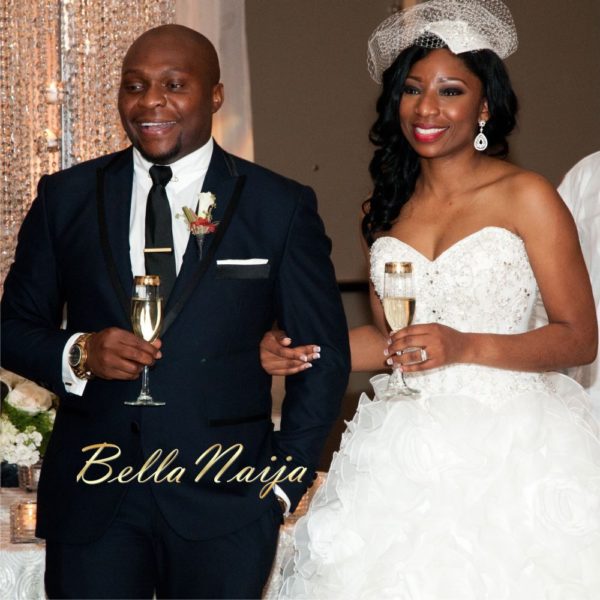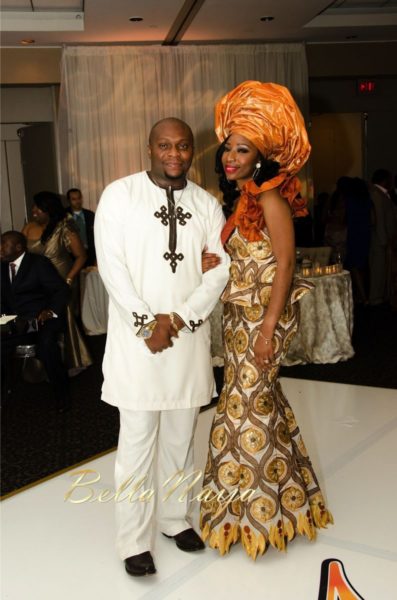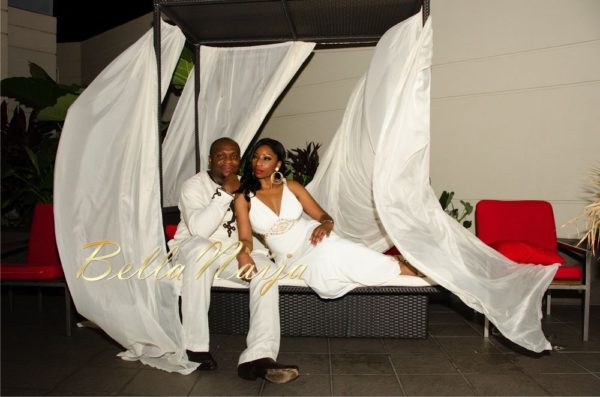 Wedding Details & Vendors
Planner: Posh Perfect Events (Bride's Event Planning Company)
Coordinator: Lion & Lamb Events
Venue: St. Anne's Catholic Church, Houston, Texas
Reception: Hotel Derek Galleria, Houston, Texas
Wedding Dress: Allure Couture Collections
Photographer: 1 Cinema Photo – www.1cinemaproductions.com
Cinematographer: Jay Levanne Productions – www.facebook.com/JayLevanne