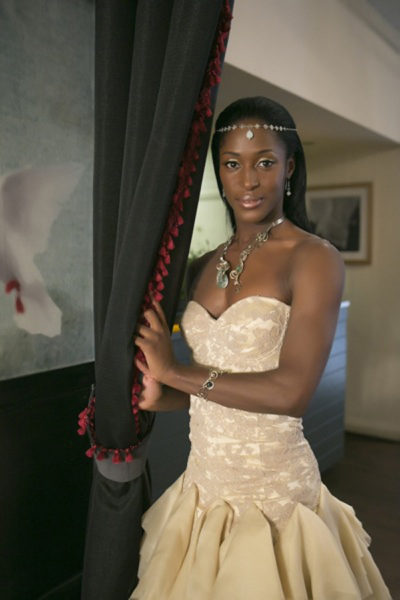 Today we are doing things a little differently for our BellaNaija Weddings & Munaluchi Bride Magazine collaboration post!
UK-based publication Nu Bride has created this uber-pretty styled shoot christened "Grace"!
They tell us – "Grace" is an elegant, ballet inspired, modern luxe styled shoot; celebrating the beauty of black brides. The concept of the shoot was created by Nova Reid the founder of wedding blog – Nu Bride, out of love and a passion to provide inspiration for brides whilst showcasing positive images of brides of colour.

Read all about the collaboration of leading wedding professionals and enjoy the photos below!
In collaboration with a dream team of UK and international award winning and up-and coming wedding industry suppliers and gorgeous dancers; we transformed Grace Bar and night club located in the bustling and vibrant Piccadilly London, to create a fashion led, modern styled bridal shoot with an editorial focus.
With shared passions, a blank canvas and a palette of just gold and white and accents of black, we wanted to create something elegant with an edge, taking a bit of a quantum leap forward to showcase and celebrate brides of colour particularly in the UK wedding industry.
Featuring intricate and opulent cake designs by Elizabeth Solaru, make-up and hair created by make-up genius (and former professional ballet dancer) Suki Miles. Fashion forward, tender and sexy wedding dresses by Elizabeth Stuart; accented by exquisite contemporary hand wired jewellery by the masters at Xaman EK, beautifully contrasted to complement the delicate lace, bead and silk dresses with pearl jewellery and bird cage veils by Yarwood White and Lily Bella.
The space was transformed by luxury designs and floral inventiveness by Essential Flowers & Essential Wedding Hire, accented by contemporary transparency photo stationery designs by Foto-Fusion, funky sequinned linens by Over The Top Rentals and stunning handmade shoes created specifically for "Grace" by Marsha Hall. The shoot also features an exclusive preview of some of top bridal designer; Elizabeth Stuart's 2014 White Label collection, just launched at the White Gallery, London.
The day was captured beautifully by Urban Cinematography and photography genius; Nikos Gogas to give you an insight into the exceptional talent and vision from all of the team who volunteered their time and loaned their designs and artistry to create one day of pure magic that elegantly crescendoed into the beauty that is; "Grace".
Click here to visit Munaluchi Bride Magazine online for more from this lovely shoot!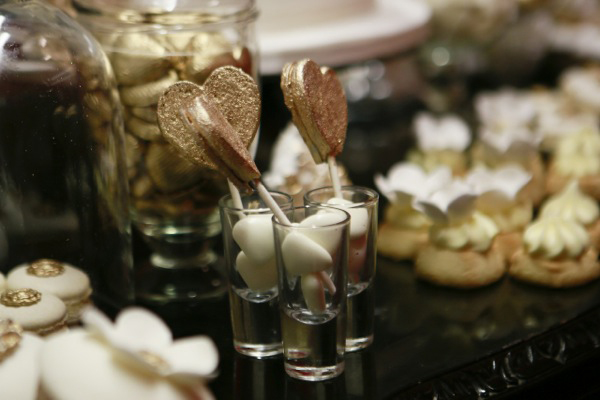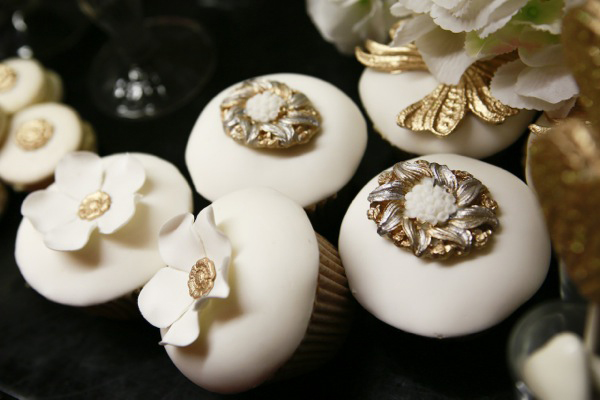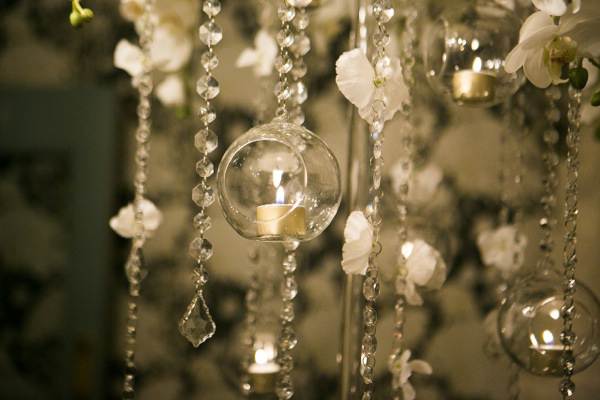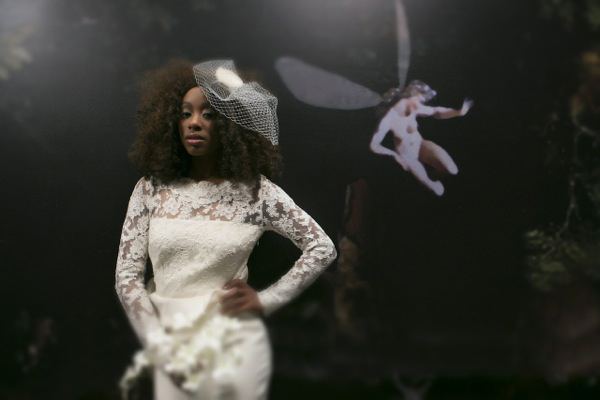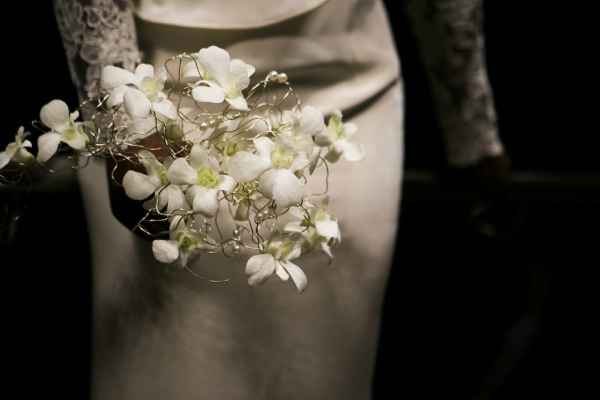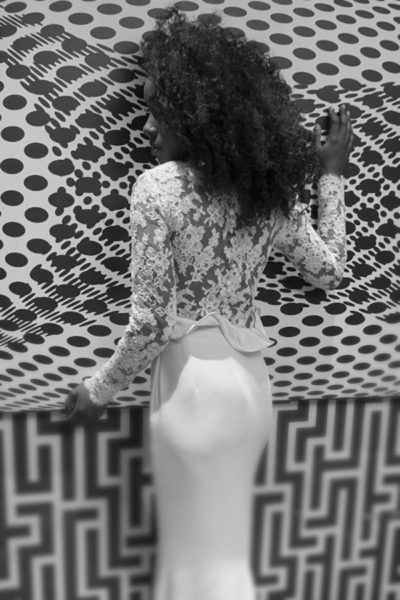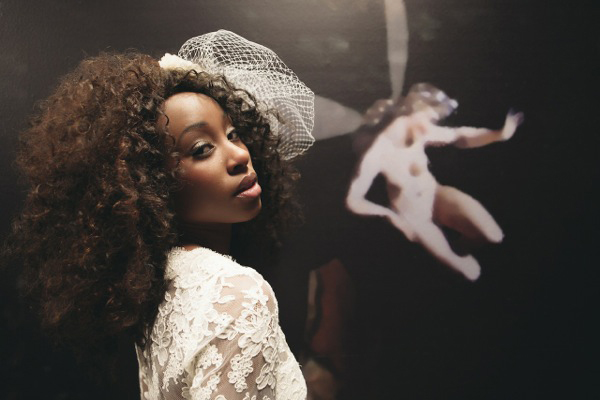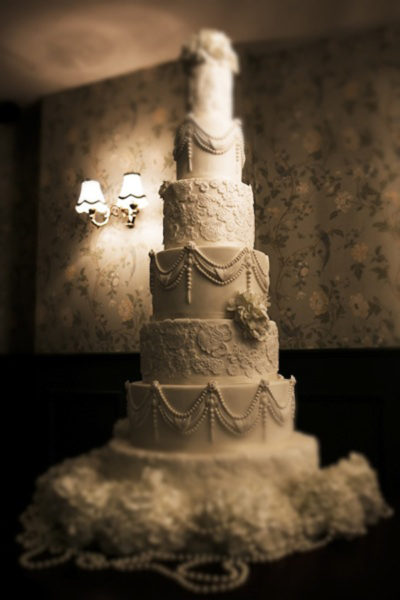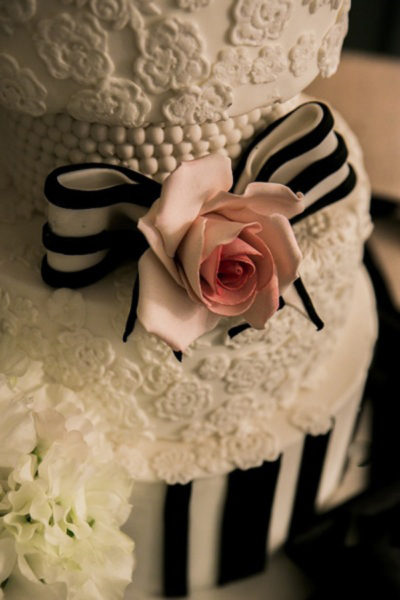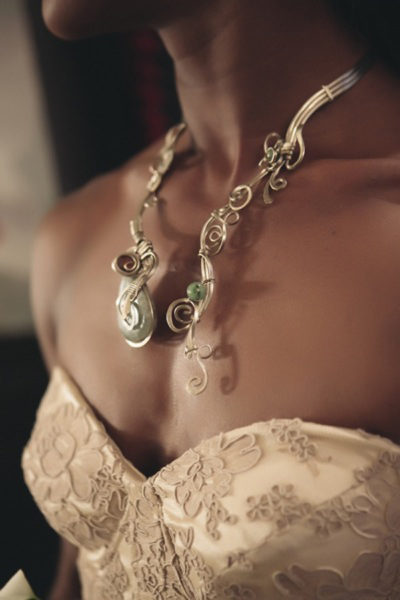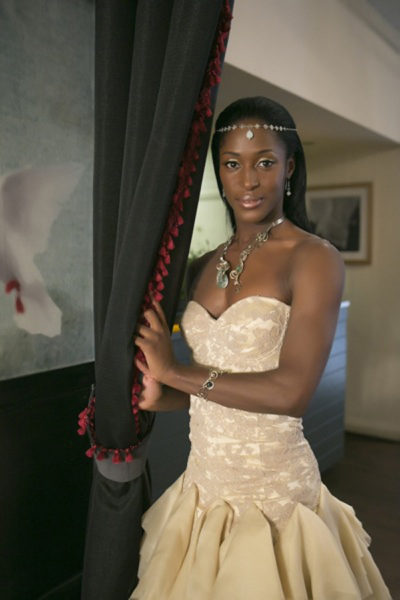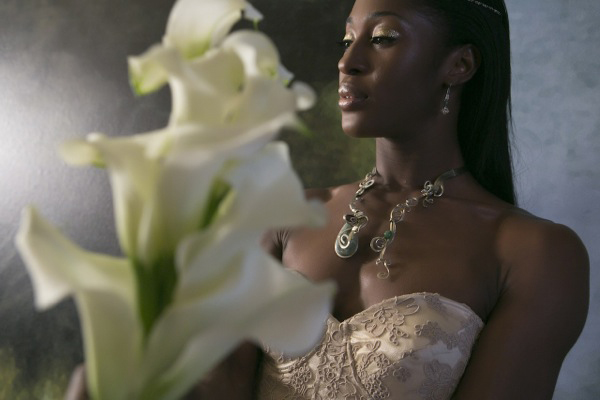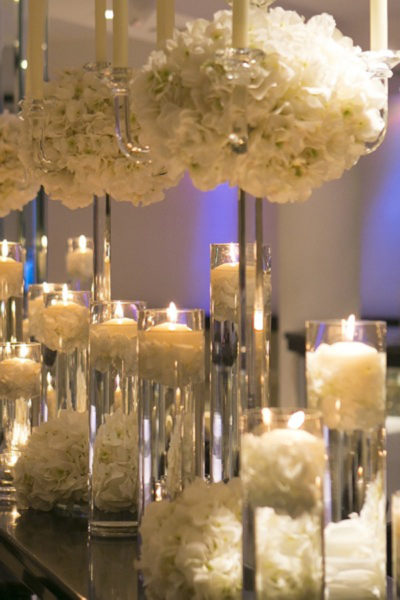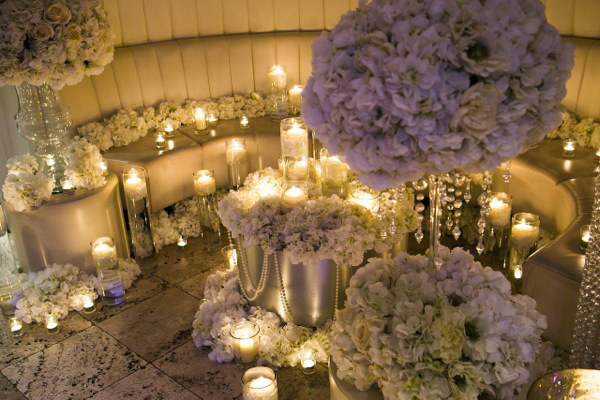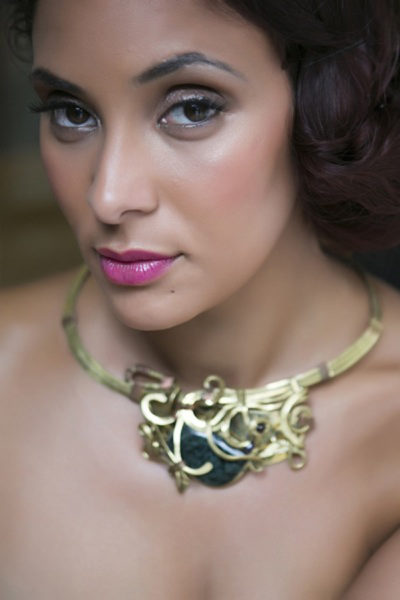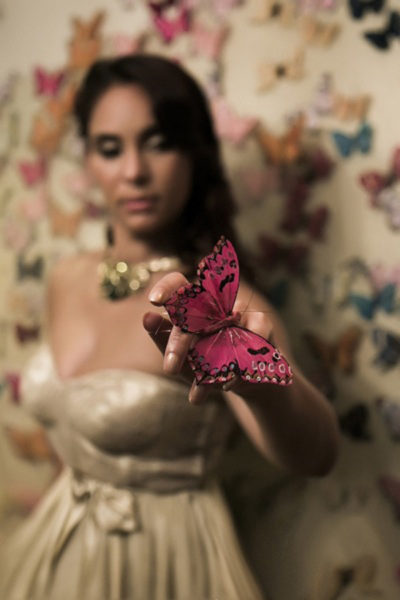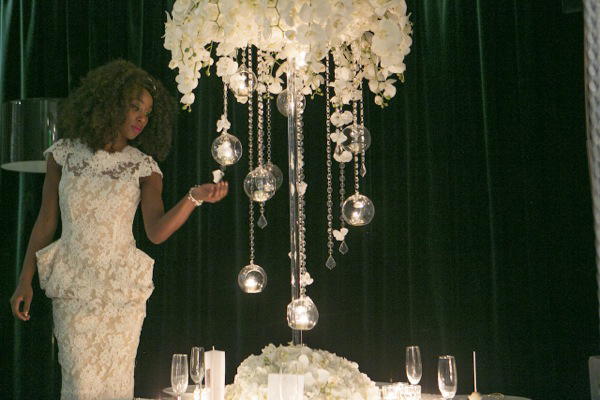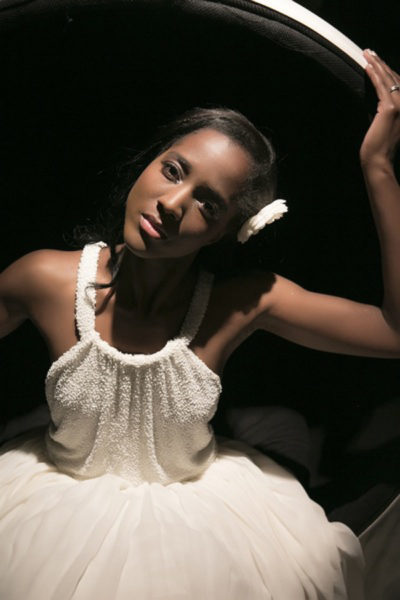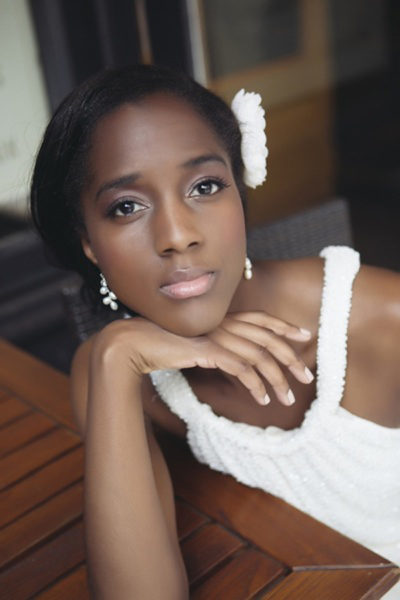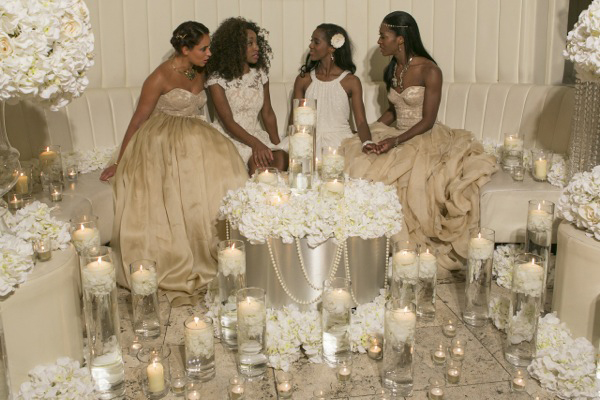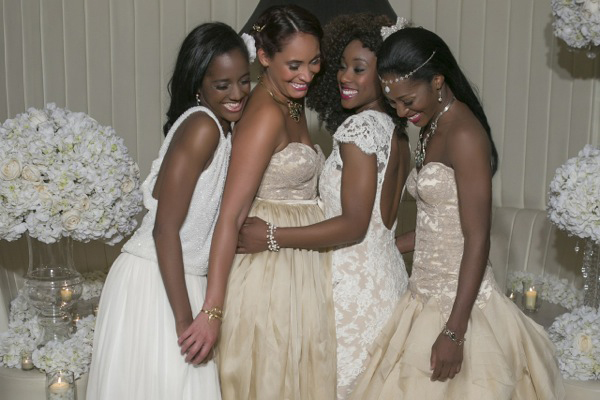 About the Creative Director, Nova Reid
My background is in the wonderful world of theatre, having trained as a professional dancer, actress, singer and life coach. I started writing Nu Bride initially to document my own wedding planning and quickly became inspired to create a positive outlet as a black bride-to-be who felt excluded; and used Nu Bride to showcase a little more choice for brides looking for inspiration and to bridge the gap with representation of UK black brides. Nu Bride soon grew to a platform that I never knew was imaginable and 18 months later is now a popular niche wedding blog.
Nu Bride
Website: www.nubride.wordpress.com
Email: [email protected]
Twitter: @nu_bride
Facebook: nubride
Collaborators A- Z
Cakes: Elizabeth Solaru Elizabeth's Cake Emporium – www.elizabethscakeemporium.com
Cinematography & Photography: Urban Cinematography – www.urbancinematography.com | Nikos Gogas – www.nikosgogas.com
Creative Director: Nova Reid | Nu Bride
Designer Wedding Gowns: Elizabeth Stuart – www.elizabeth-stuart.com
Flowers & Design: Essential Flowers | Essential Wedding Hire – www.essentialcouture.co.uk
Hair & Makeup: Suki Miles – www.sukimiles.co.uk
Jewellery – (modern wire jewellery): Xaman EK – www.xamanek.co.uk
Jewellery & veils – (pearls and birdcage veils): Yarwood White & Lily Bella –
www.yarwood-white.com
Linens: Over The Top Rentals –www.overthetoprentals.co.uk
Shoes: Handmade by Marsha Hall – www.marshahall.com | (* red shoes only are by Jimmy Choo)
Stationery: Foto Fusion – www.foto-fusion.co.uk
Venue: Grace Bar, Piccadilly London – www.grace-bar.co.uk
Models: Natalie Douglas – Twitter @NatsTweetyPie @lipsandlol | Scarlette Douglas – Twitter @Scardoug | Currently performing in Rock of Ages – (Garrick Theatre) West End | Teneisha Bonner – Just finished performing in Some Like It Hip Hop (Sadlers Wells) | With guest modelling by Nova of Nu Bride!
Extra special thanks go to Jo of Urban Cinematography and Elizabeth Solaru and David aka: Mr Nu Bride) for all of their invaluable help and support behind the scenes and to Emma Howe of Novus Leisure, Nick and all of the staff at Grace Bar for being so incredibly accommodating!