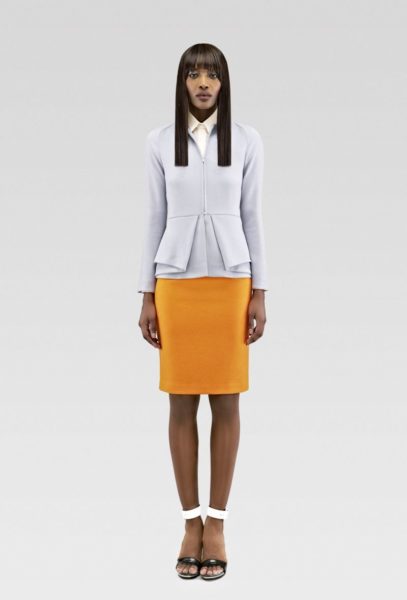 The 2nd collection of Ghanaian design label 1981 is finally here and it has got us thinking of "Layers". For this collection, the designer Nana Kweku Brenu analysed the concept of layers from architectural designs and their defined and rigid shapes. He drew his inspiration from the Design Museum in Halon by Ron Arad and "Mutated Panels" an art installation by Richard Meier.
How did he translate this to this great collection? He decided to create contrasts between structured & fluid layers and achieved this through the use of fabrics with different technical properties. To help convey the architectural ambiance of the collection, the colours chosen was of a neutral pallet and a touch of colour to bring some warmth and pop to the collection. These elements help give a three dimensional and modern look to the collection.
So BN fashionistas/fashionistos, what do you think about the collection?
Photo Credit:
Photographer: Livio Bez
Stylist: Giacomo Simoni
Models: Jaelle & Viktoryia
For more information you can visit the 1981 Facebook Page and their website {here}