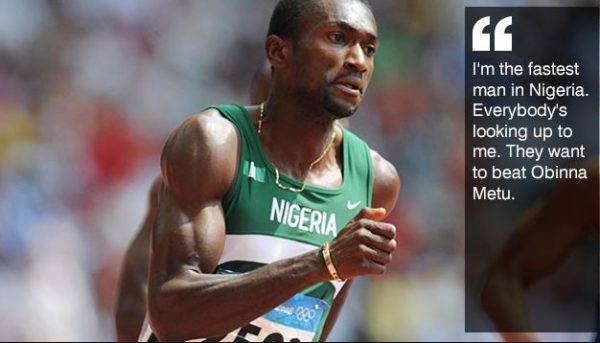 "Human to Hero" is a show on the international news network CNN which showcases sports stars and the dedication, discipline and determination it takes to do what they do. The idea is to encourage sportsmen and women who are working hard on their talent.
In this week's edition of Human to Hero, Nigerian sprinter, Obinna Metu is in the spotlight! At 10.11 seconds for his 100m distance Obinna has been unbeatable at home over four seasons.
According to the CNN report: "He's been coached by two sporting greats- record-breaking distance runner Haile Gebrselassie and six-time Olympic sprint champion Usain Bolt. Hoping to take on every scrap of their advice and win a medal at the Athletics World Championships he tells 'Human to Hero' that money is more important than talent for a young athlete – financial support is crucial to success…On his dream of breaking the world record, he said, "nobody knew that a world record could become 9.58. But Usain did it. Another Usain Bolt might come out, and I pray, let it be me, he concluded."
Watch the video Obinna Metu on Human to Hero here!