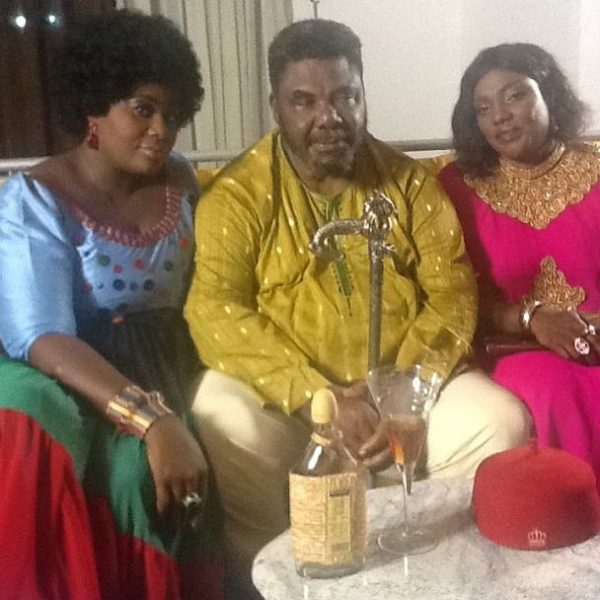 Every Nigerian loves them some Pete Edochie right? The man's acting feats and endless slew of proverbs, regardless of the character he plays, have truly endeared Pete Edochie to the hearts of Nollywood film watchers.
Sadly, in recent years, the 'igwe' has been on a hiatus from movie sets but, he's making a comeback. He was spotted on set of a 'Godfather'-themed movie with actress Adaora Ukoh who uploaded the above photo to her Instagram page a few days ago with the caption:
"On set with Pete Edochie…. As the Godfather… Feels Good working with him again after The FOUR SISTERS set"
Are you excited to see Pete Edochie in movies again? From the photo above, what creative title do you think Nollywood would come up with for this movie?
Share Your Thoughts!
Photo Credit: Instagram – AdaoraUkoh