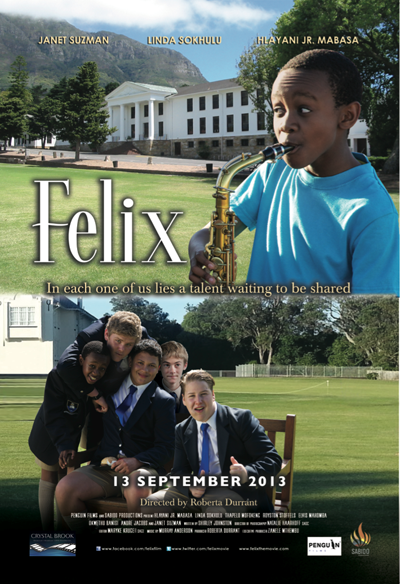 Felix is a South African film with an all star cast. A story of dreams, betrayals and family, watching the trailer made us thirst for more.
Starring star actress Dame Janet Suzman (from Nuns on the Run), Linda Sokhulu (from Isidingo and Generations)in her feature debut; and newcomer Hlayani Mabasa,
Read the short synopsis here:
14-year-old Felix Xaba dreams of becoming a jazzman like his late father, Zweli, a famous saxophonist in his day. His mother Lindiwe fears her son will indeed end up like his dad: a drunk who squandered his days and money in the taverns before drinking himself to death. Lindiwe's ambitions for her son exclude jazz, which she bans from her home as 'the devil's music.'
When Felix leaves his township friends to take up a scholarship at an elitist private school, he defies his mother and turns to two aging members of his father's old band to help him prepare for the school jazz concert.
For more information on Felix visit {Penguin Films}
Enjoy the trailer here: