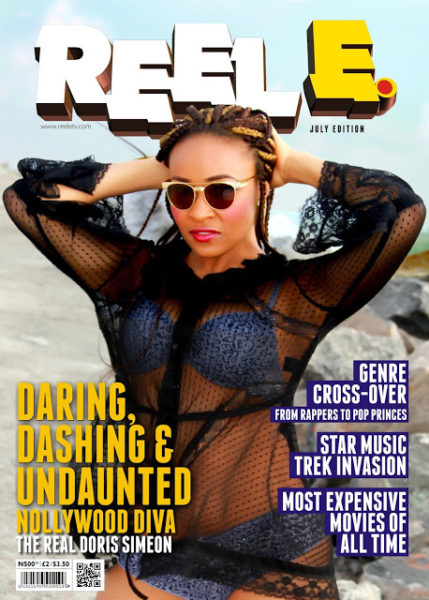 This is definitely Doris as you've never seen before.
For the July 2013 issue of Reel E, Nollywood star Doris Simeon flaunts her sexy bod for the cameras.
Rocking a blue risque lace lingerie, a sheer black polka dot shirt and dark shades on the magazine cover, the Nollywood star speaks on her career, life and a whole lot more.
Well, what do you think, is she Hot or Not? Let us know!