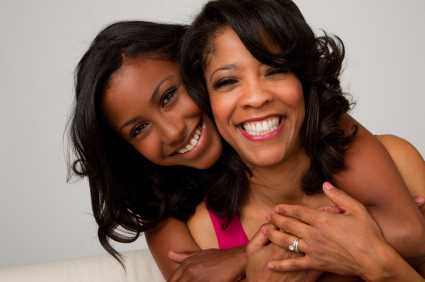 I remember when I was about 11 and my father would constantly yell at me for wearing short skirts. I had a lot of them and  wore them everywhere. Back then,  I didn't understand why he had such a problem with them, and as long as my mum gave me the go ahead, I really didn't care.
But last week, I got a better understanding of why he was always so upset. I decided to catch a movie with a friend of mine, Lara, at the Palms and we were having quite a blast. Right after I had finished teasing her a fourth time for guys staring her, we bumped into her mum. Now, I have always liked her mum from day one. She is super funky and has killer style. But unfortunately not everyone thought that.
We all decided to watch the movie together and as we were in the queue we heard two women behind us talking about Lara's mum. Apparently they had an issue with the way she was dressed. What did she wear? A tank top, denim shorts and heels. Not exactly what I would call a reason for talking about her negatively.
According to the women, they didn't understand "…how a woman can dress like that. All her bits are hanging out and she looks too exposed. Abi is that not her daughter standing next to her? Some women just need to leave this kind of dressing for the younger ones." At that point I saw how all their murmuring was starting to affect my friend's mum. As she started trying to use her weave to cover parts of her shoulders and chest, I started to wonder if what these women were saying was true.
Don't get me wrong, I love it when older women still look young enough to be 23, but at what age should that end? And should it even end as you grow older? Is it necessary for a woman to drop her old way of dressing when she settles down and pops out a few young ones?
Well, my aunt didn't agree when I asked her. She believes she can dress as young as she wants to. "Women owe it to themselves to look good no matter their age. I am not saying you should go overboard and walk around Lagos half naked. Just dress youthful. Personally I don't do it for myself, I do it for my husband. He loves it when I look and dress young. As long as it makes him happy, I'm good."
Okay, that was a different perspective. People always say women should not let themselves go and dress just the way they did when they met their husband. Why is it that when some women take that advice, it turns to "they're dressing inappropriately" or "I wonder how her husband let her out of the house like that"?
I wonder if there is a time when a woman drops her fitted jeans for a long mama-like skirt? Does the same thing apply for young girls? Are there some dressing styles that are just inappropriate for young girls and boys? Or can they hide under the excuse that "they're young and don't know what they're wearing"? Let's discuss.
Photo Credit: Madammenoire