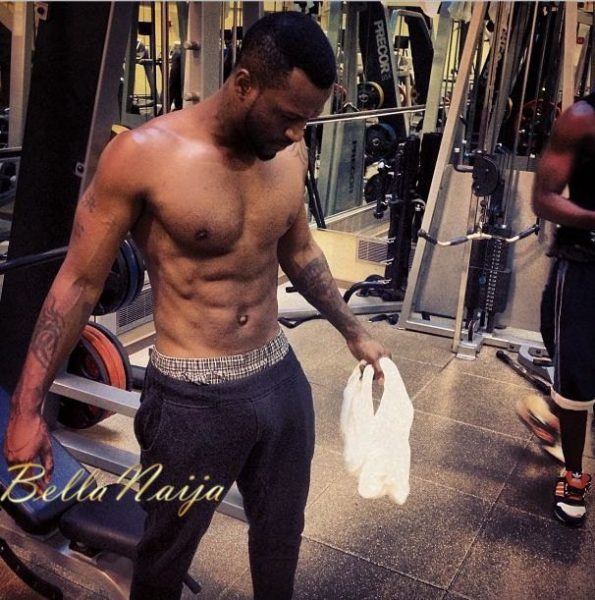 No need for a "Hot or Not?" question here.
Calm down ladies…if you are yet to recover from the male hotness of the first photo, then stop because there's more.
Music superstar Peter Okoye of P-Square just showed off his pecs after a grueling work out session in Chicago, USA.
To prep for the P-Square US/Canada Tour kicking off soon, the star and a few friends hit the gym to keep their chiseled bodies in shape.
Peter who is not necessarily new to showing off his pecs, proved he isn't superman after all, captioning one of the photos "1 More Time…Damn. E no easy"
Check out the shots!
Famished after the work out, Peter also shares this funny photo while eating an apple.