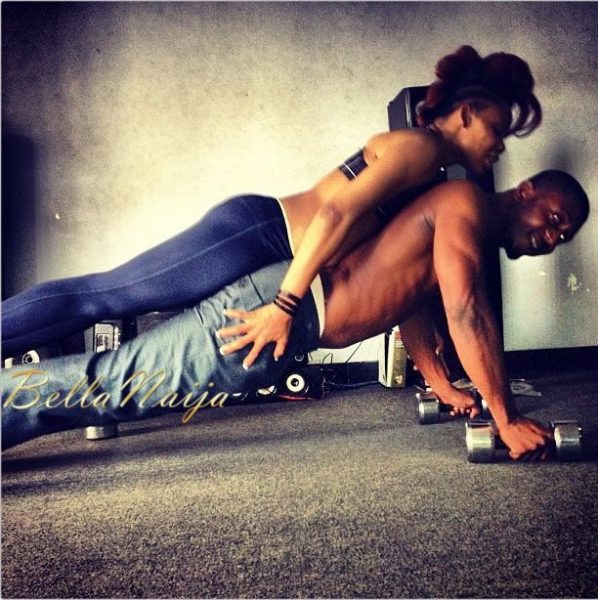 Sizzling HOT!
Nigerian dance hall queen and fitness coach Kaffy Shafau-Ameh and her beau Joseph Ameh are literally one of the fittest couples in Nigeria today.
Joseph, who is a drummer for pop duo P-Square recently shared some photos on his Instagram page of he and his wife's hands-on work out session.
In one shot, Kaffy is seen resting on Joseph's back while he does push-ups, while in another Joseph aids his wife as she stretches out.
Joseph also revealed that his wife is expecting their second child. He playfully captioned the first photo as "Two on my back…I don die."
Congratulations to the couple. Will you try this work out style with your partner?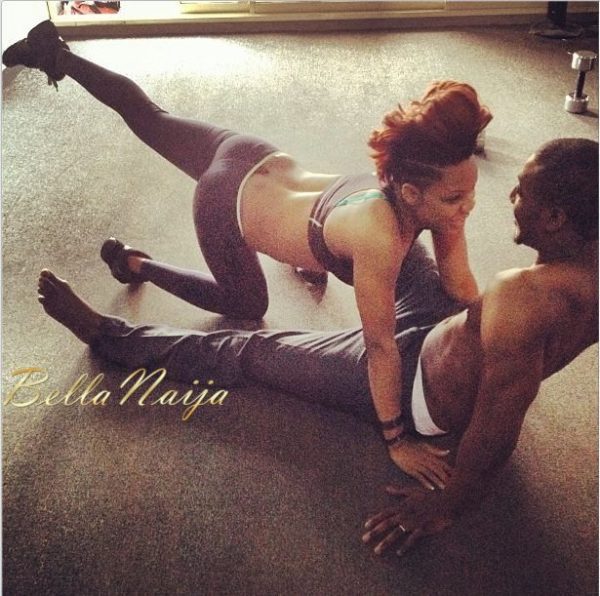 First look at her baby bump.