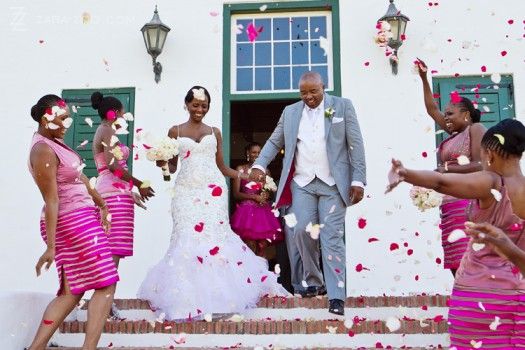 I'm so excited to share the good news – @BellaNaijaWed is going to South Africa! I'm attending a Wedding Expo in Johannesburg this weekend; it's going to be at the Coca Cola Dome from the 24-25 August 2013 — wedding-expo.co.za.
I feel so lucky I'll get to attend, especially because it's a bi-annual event – with over 15,000 participants – and I'll be one of them!
SA's becoming a hot spot for destination weddings – especially for Nigerian couples. It's close enough for convenience, yet far enough to offer a completely different landscape – as a beautiful back drop for your wedding in photos – from weddings in hot air balloons to luxury trains, with both Rovos Rail and the Blue Train offering wedding packages. From ocean side weddings in Durban or a wedding in the mountains in the Drakensburg, no matter how unique or special you want your day, it seems like SA has it all. I'm all about adventure – I've cliff jumped in Jamaica and rock climbed (well indoor to be honest Lol), so I'll definitely consider SA for my big day, one day 😉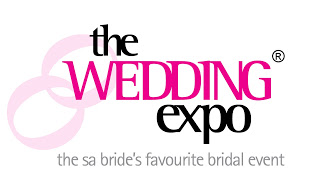 I can't wait to see what the vendors have to offer at the expo! There'll be locally designed couture gowns, fresh flowers for beautiful bouquets and arrangements, and other local cultural touches I'm sure. I heard Johannesburg itself is a great location for a glitzy cosmopolitan wedding – and for treats for the bride and groom.
I'm going to experience some of them – going on a bridal spa package, going wine and chocolate tasting, stuff my dreams are made of! I'll definitely share pics on BN and on Twitter, Instagram and Facebook – hope you're following us, so you see how fun South Africa could be.
After Johannesburg I'll move on to Cape Town. The Cape wine lands are a highly popular destination in the Western Cape, and weddings at wine estates in Stellenbosch, Constantia and Franschhoek are always a combination of beautiful settings and excellent food and wine. Although I won't have time to visit Table Mountain, or Cape Agulhas, where the Indian and Atlantic oceans meet at the southernmost tip of Africa, I heard they are breathtaking as wedding destinations. Hopefully I'll be able to make it to Sun City next time I come to SA – 'Africa's Kingdom of Pleasure' in the North West province – which I heard is perfect for a fairytale wedding.
xoxo – Ink
For all the latest updates on the trip, follow BellaNaija Weddings on Instagram: BellaNaijaWeddings | Twitter: BellaNaijaWed | FB: BellaNaijaWeddings !
To find your ideal wedding or honeymoon destination visit www.southafrica.net | www.facebook.com/TravelToSouthAfrica
Photo Credit: Zara Zoo