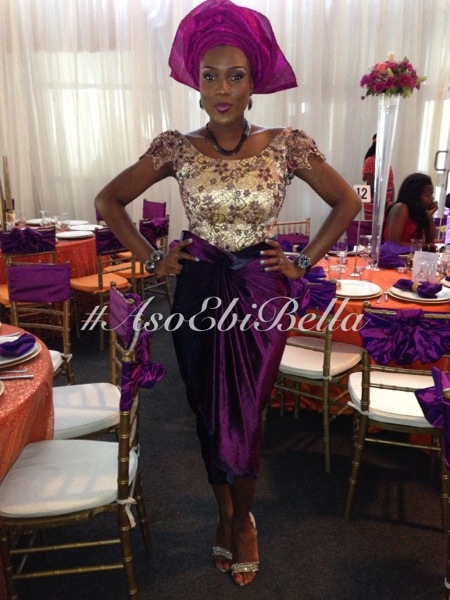 ~Veno
Happy Wednesday! We love all things weddings here at BellaNaija Weddings, including spotting all the latest trends just for you!
After we posted #AsoEbiBella last week – Volume 7 – we got many requests in the comments on the knot wrapper/Lily wrap dress and how to tie it. Shout to commenters Aibee, Eniola, misseeninaction, Aderonke, we heard you!
So today we have a special edition of Aso Ebi inspiration – on the Knot Wrapper/Lily Wrap Dress, and how to tie.
Can't wait to see you rocking this trend in all fabrics and colours. And to all the pioneers, sorry we exposed the secret. Lol
Be Inspired!
***
The Knot Wrapper/Lily Wrap Dress made its debut here on BellaNaija Style – with Tiffany Amber's 2011 collection – Fearless Luxury.
The wrapper has made a major comeback in Naija weddings (and other events) this year, with both people tying their george wrappers, velvet, ankara etc in the style, and designers making them as well.
Here's A How To
What You Need: Wrapper of any fabric. Length of fabric depends on your size and how long you want the wrapper to be.
Step 1: Hold ends of wrapper in each hand.
Step 2: Move the ends to opposing sides.
Step 3: Do a double twist from one end to the other.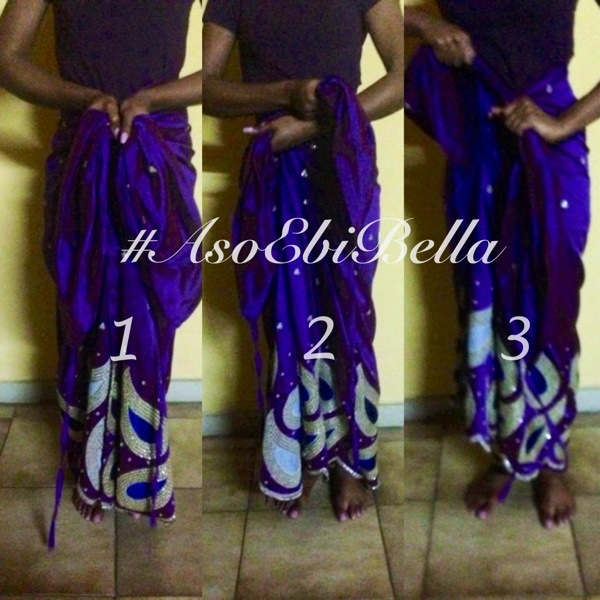 Step 4: Tie at the back.
Step 5: Tuck in any loose ends.
Pose. Lol. You're ready to go!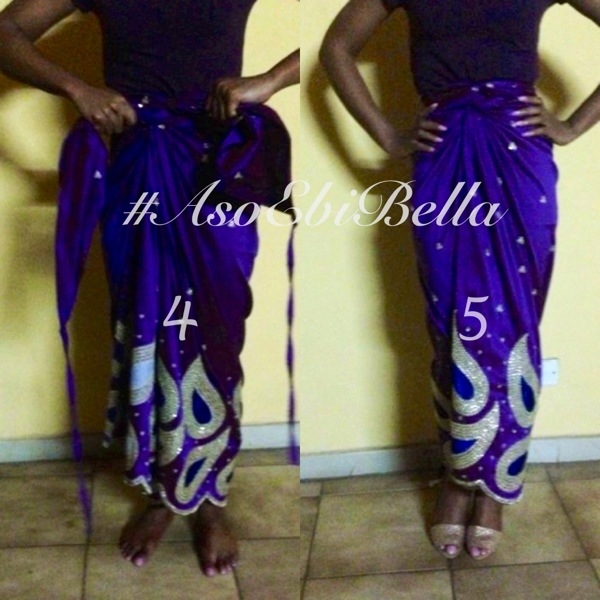 Close-Up
Our #AsoEbiBella This Week!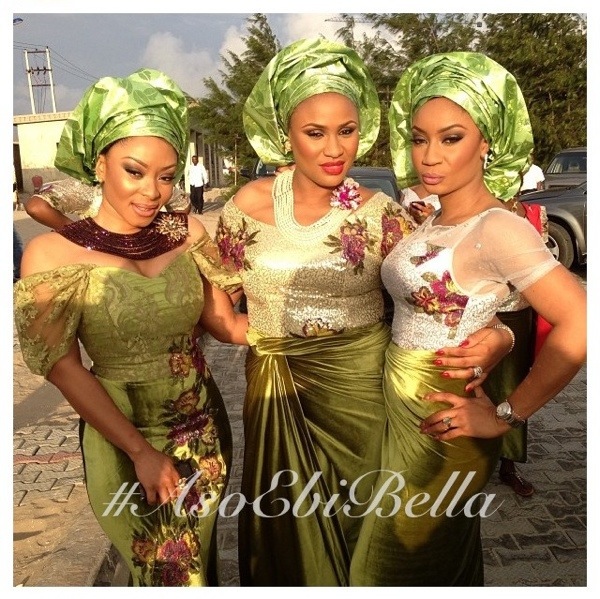 ~ @perfectcoordinators @chioma_okpalugo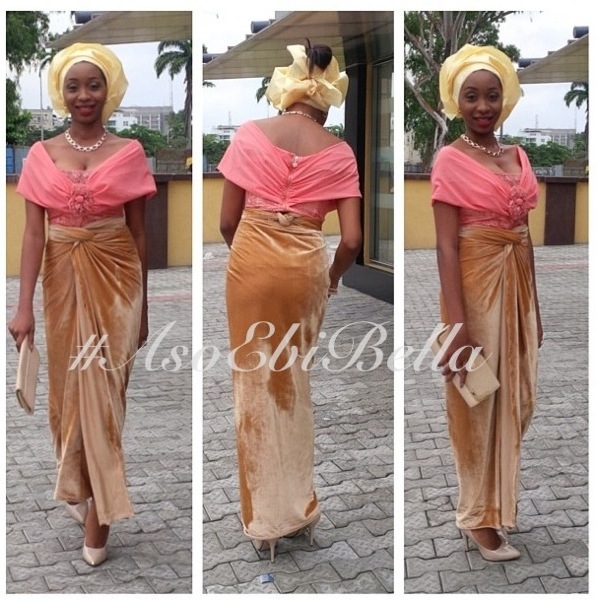 ~ @miss_agbon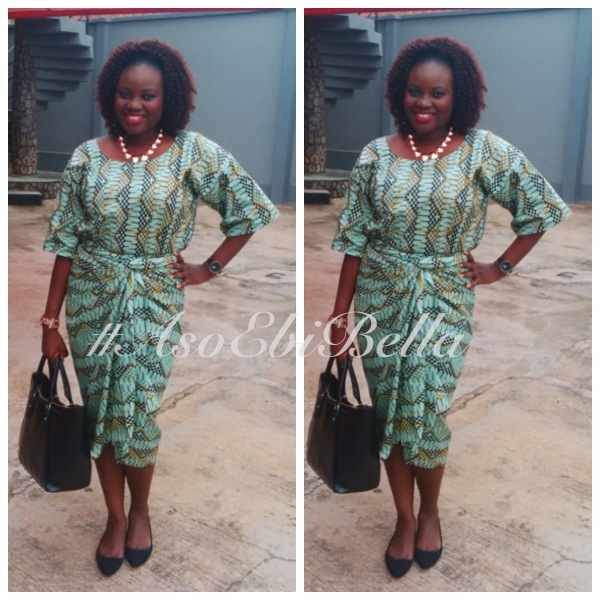 ~ @mosunmolafajinmi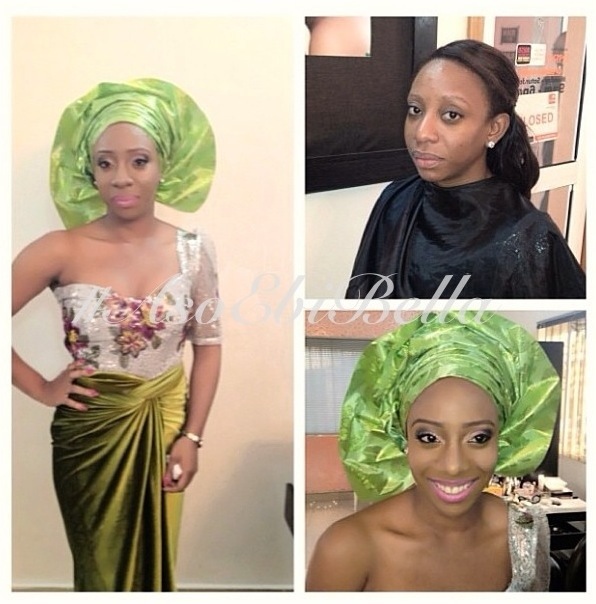 ~ @denakilingerie in @theobsidianway, makeup by @houseoftara_intl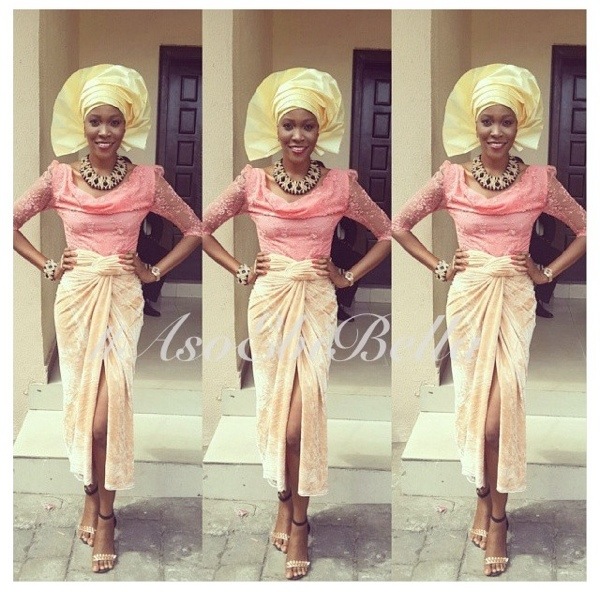 ~ @kemiawoyemi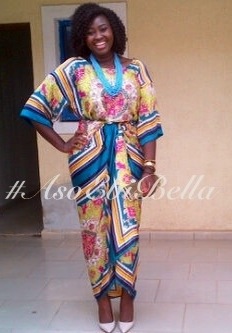 ~ Bassey
In case you missed it! From #AsoEbiBella Volume 7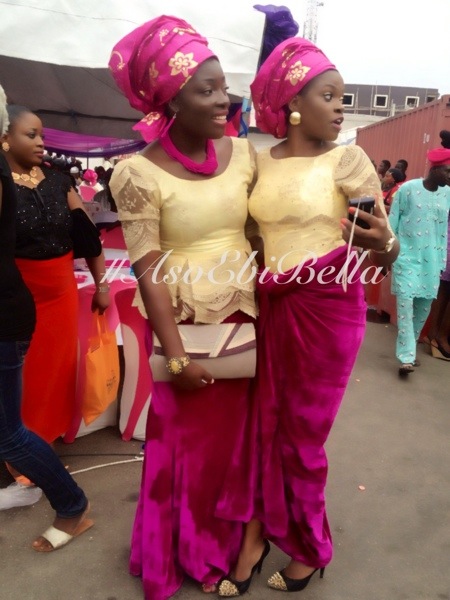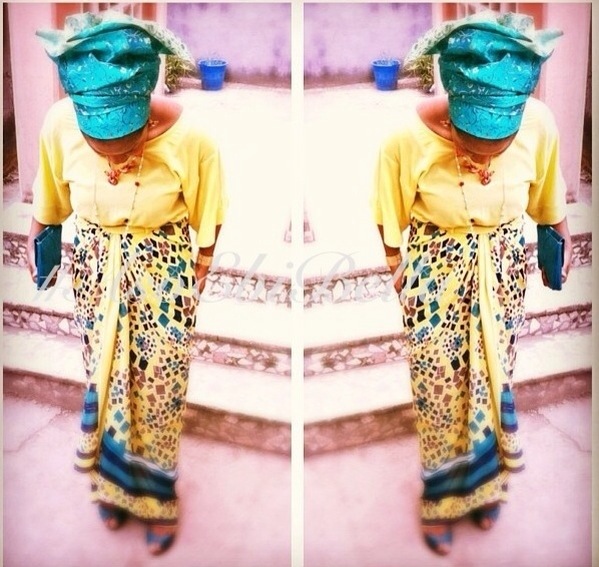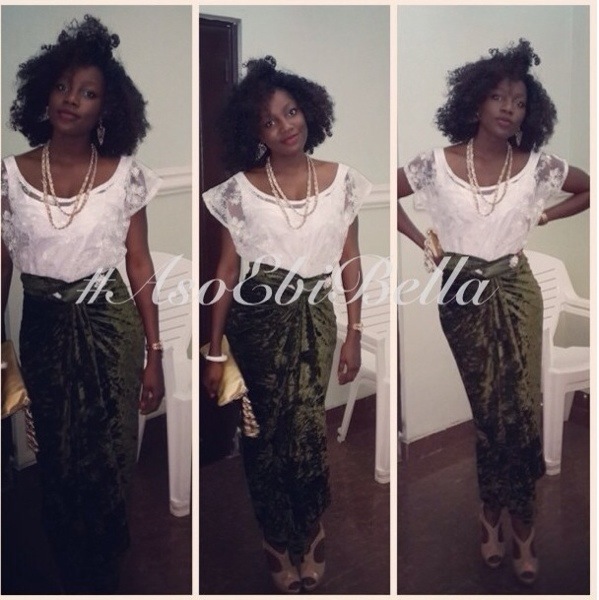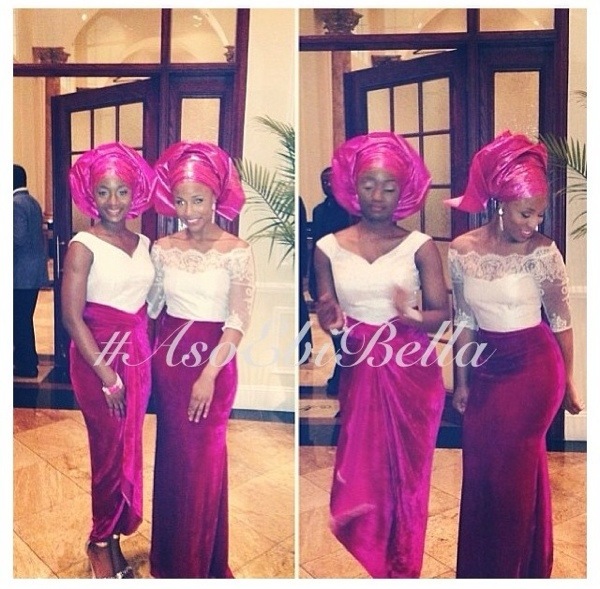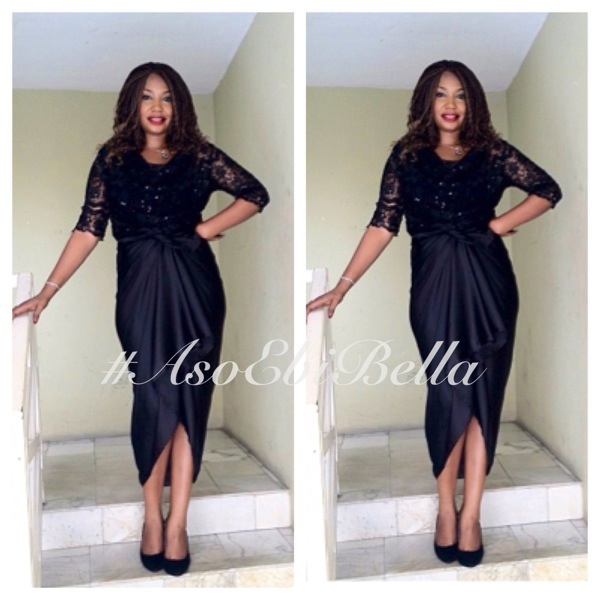 Early Rockers In Tiffany Amber: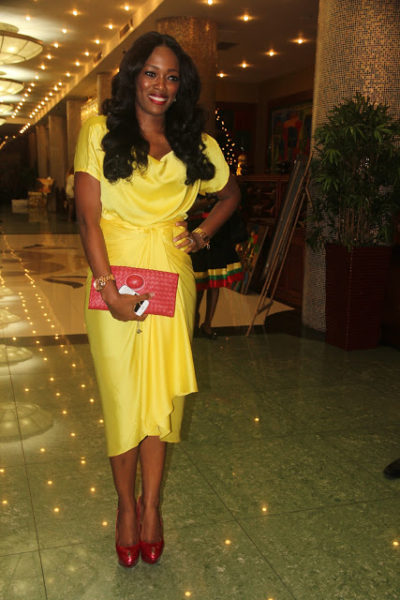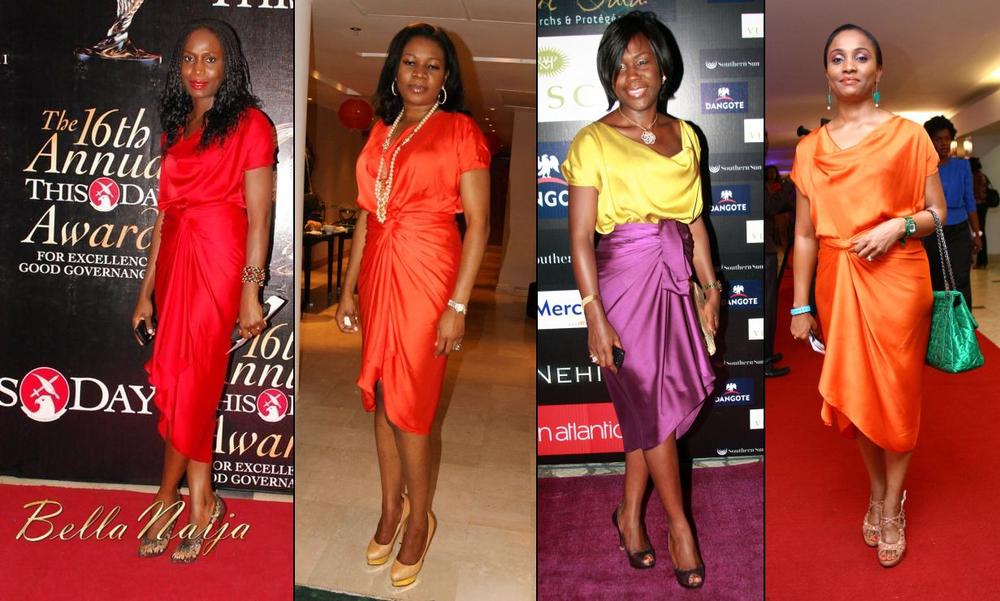 Recent Red Carpet Look: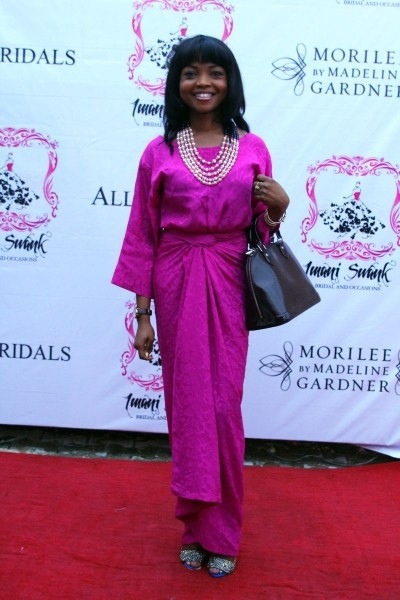 Sources: Nolly Mum | BellaNaija
We'll be back with our regularly scheduled aso ebi inspiration next week! Hash tag your pics #AsoEbiBella on Instagram to share or e-mail us with #AsoEbiBella in the subject line: weddings "at" bellanaija.com.
Thank you!
______________________________________________________________________________________
We love weddings as much as you do – get in touch for inquiries, inspiration & more!