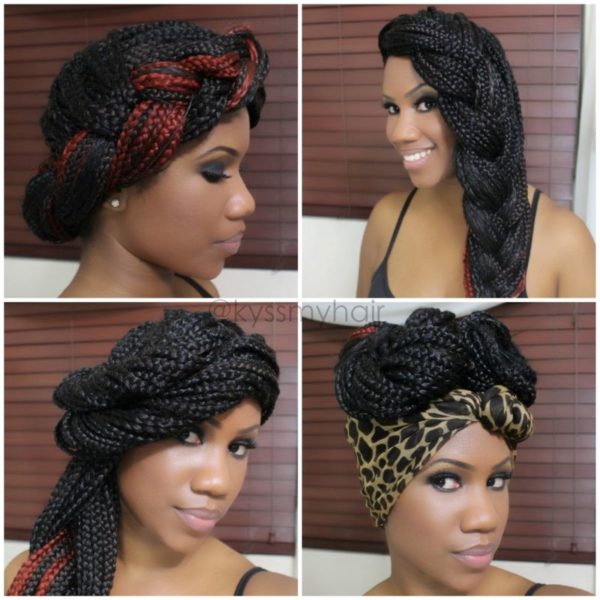 I just love it when I see creativity in hair. Even if it's done with extensions or your natural hair, it's always fabulous.
Today, BN Beauty is going to be showing you a couple of unique ways to style your braids courtesy of Kyssmyhair.com. With these styles you can wear it for a date, to the movies or even to work. They're easy and look uber chic.
Okay, I won't waste any more time, watch and enjoy.
Photo & Video Credit: Kyssmyhair.com