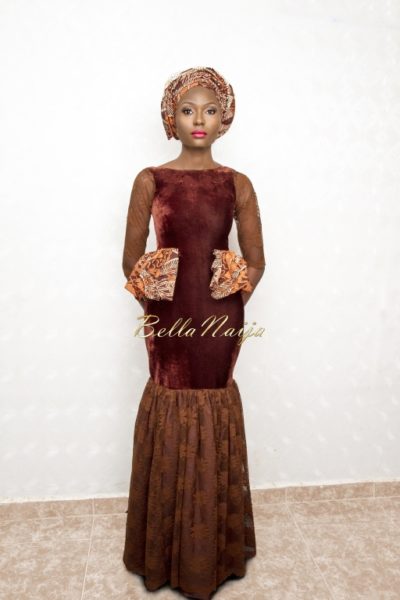 Hi BN Weddings lovers! Today we have *such* a special treat for you from our BN Bridal box.
We're soo proud to bring you this chic, modest and über elegant bridal collection from Falke by Aisha, especially because it was inspired by you!
You can see the influence of the designer's religion and region in the collection, but designer Aisha Bala also had an extra inspiration 😉
"After Bella Naija Weddings started #asoebibella I was amazed at the richness of weddings in Nigeria. This inspired me to do a 14 dress collection for bridesmaids. Each of the dresses tells its own story."
The dresses in Bridesmaids Bliss are perfect for brides and bridesmaids – or just as aso ebi styles. They're a combination of our favourite fabrics at their best – luscious lace, adorable ankara and of course, the fabric of the season – velvet.
On an #AsoEbiBella: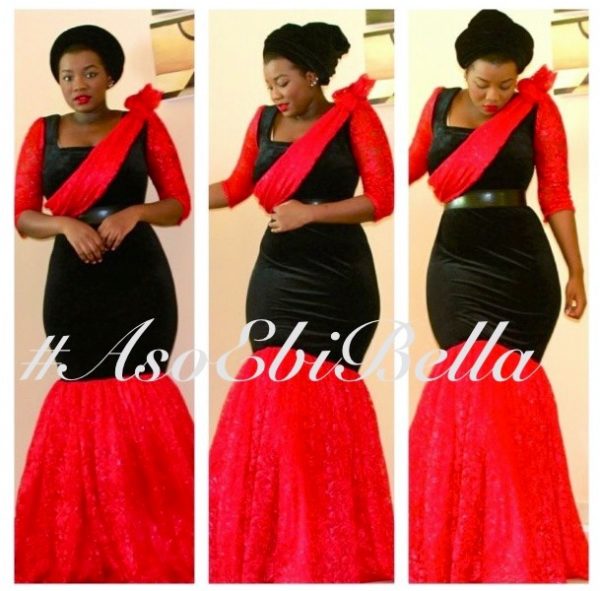 What are your faves? It's soo hard to choose!
***
For more info about the dresses or how to order, contact designer Falke by Aisha, based in Abuja, Nigeria:
BBM – 25badf5a | (+234) 704 502 9039 | (+234) 803 541 5299| email: falkebyaisha "at" yahoo.com | www.falkebyaisha.com | instagram.com/falkebyaisha
Store Address: 113/126 Nasir El-Rufai block, Garki International Market, Abuja
All dresses are available in sizes 6 – 16, but custom sizes are available on request.
Make Up: Bellezza Faces, Abuja | +2348098001286 | email bellezza.faces "at" gmail.com
Model: Mavefe of GI Models, Abuja
______________________________________________________________________________________
We love weddings as much as you do – get in touch for inquiries, inspiration & more!