Salut BN Cuisine Fam!
It's the beginning of a new month and this month I have decided to focus on something I kind of dislike to do. Ask me to bake and I'll grumble but if you ask me to eat… *sigh* Cake will not allow me be great on this journey to be hotter than Iyanya.
Cake! Cake!! Cake!!!
I have been challenged from comments and harassment from friends to do more baked recipes; so this month, I conquered all my baking fears/dislikes and did it for the greater good of eating delicious baked food!
This time around I had some help from my friend Mosun Aderinokun a.k.a the Ambrosia Baker. We literally have had conversations that lasted hours over our dream cakes and meals. So we came up with a few things we felt that would be easy to do taking into consideration not everyone is a MOF award winning French Pastry Chef.
Today we kick things off on a really sweet and tangy note with Lemon Coconut Squares.
This is a recipe Mosun handed me. Due to technical difficulties we couldn't shoot this together but I braved it all by myself and did it.  I made mine to be a bit wet and gooey while her recipe said it should be well set and be able to store in airtight containers. See what I always say about changing things up? For the recipe to be a success however, you need a few things.
1.Use Real Lemons! No bottled lemon juice is acceptable here. If you can spend that extra N800 (if you live in Nigeria especially Lagos) on the imported waxed lemon please do so; or get really good locally grown ones that have ripened properly and have turned yellow as you would need the zest for the flavour.
2. Use Butter. Period.
3. If you do not have fresh strawberries just use some strawberry filling from a can or frozen berries.
4. Do not be afraid to mess it up.
You'll need the following to make the Lemon Coconut Squares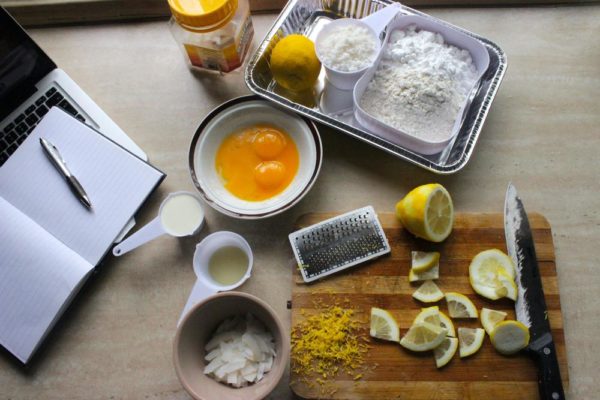 What You Need
For the Crust
2 cups/250g all purpose flour
1 1/2 cups powdered sugar, divided
1 cup butter (226grams roughly 230), room temperature/soft but not melted.
For the Filling
2 cups/400grams granulated sugar
4 large eggs
1/4 cup butter, melted
1/4 cup milk
zest of one large lemon (about 1 tablespoon)
1/4 cup lemon juice
1 tablespoon flour
1 tablespoon cornmeal (1 tablespoon flour if you do no have)
1/2 teaspoon salt
1 cup sweetened flaked coconut
1 9×13 inch pan or a Disposable Foil Pack with similar measurements.
How To
Start out by pre-heating your oven to 350°F or 175°C. You could crank it up to 180°C but check a few minutes earlier than the estimated time.
Then, in a bowl mix the 2 cups flour, 1 cup powdered sugar and 1 cup butter. Using a pastry cutter or using your fingers (which I prefer and used) combine the ingredients until they form a crumbly consistency.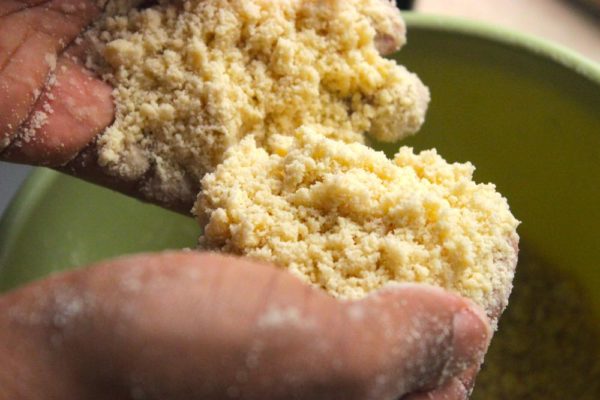 Press into the bottom of the pan and bake 15-20 minutes until lightly golden and feels slightly crusted and golden brown at the edges. Bring out after cooked and cool for 5 minutes.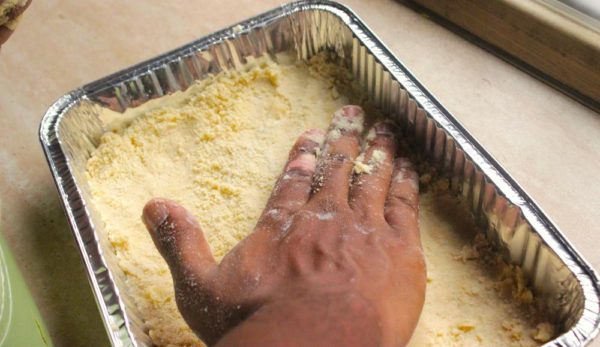 While all that's happening, in another bowl combine all the filling ingredients. I used an electric whisk. If you don't have one, pulse in a food processor or use a plain whisk and have the arm workout of your life. When done, pour filling over the baked crust and bake for an additional 25-30 minutes until center is set.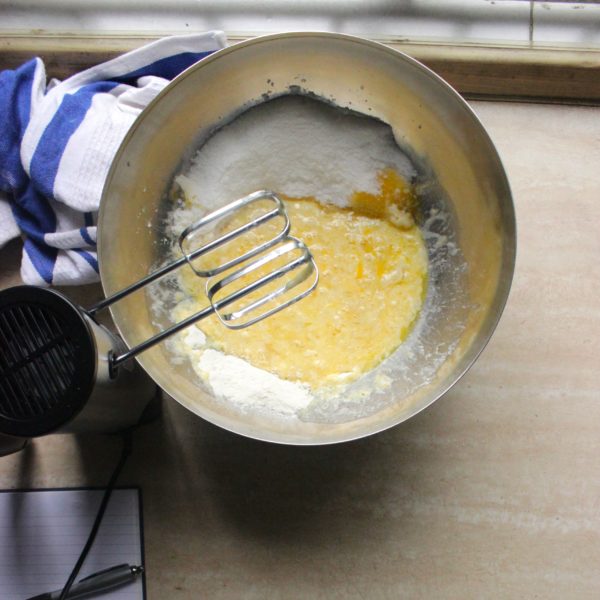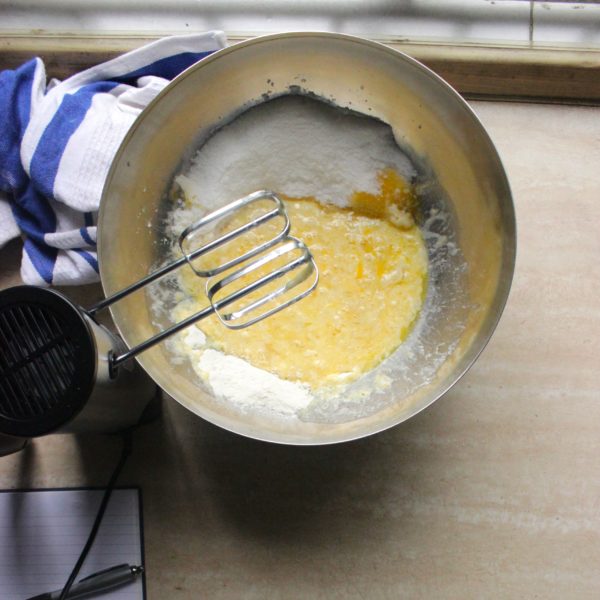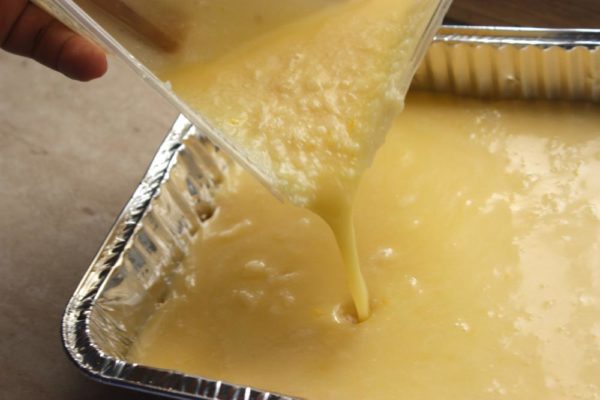 When it's done baking, place it on wire rack to cool for at least 30 minutes or let it cool in the baking pan. Sprinkle with remaining powdered sugar and cut into bars.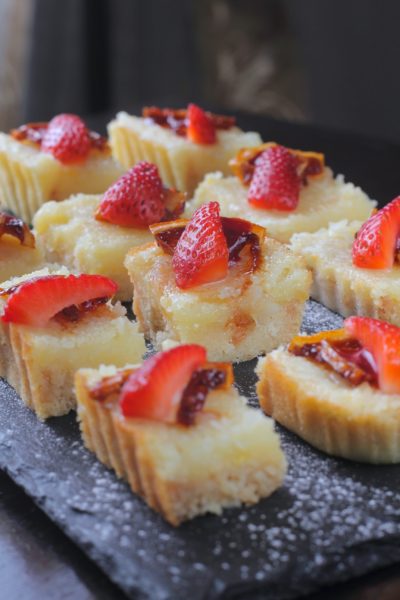 I topped mine with some candied lemon slices and fresh strawberries and some raspberry coulis for extra goodness.
The lemon and coconut work so well here and it's amazing how it's half biscuit half lemon cream pie. If not for this fitfam life I would have eaten the whole tray. Like I mentioned earlier on. I baked mine soft hence the rough edges. I stored in the fridge. It keeps for up to 5 days in the fridge. However, I wouldn't recommend you freeze them.
Before I sign off I would like to thank someone I think is the greatest food/product photographer in Nigeria right now.. Adebayo Rotilu (Tweleve 05 Food-ography) for the amazing shots. You can find him on Facebook. The steps photos were shot by a less skilled and intermediate food photographer; who goes by the name Gbubemi Fregene.
Try these sweet treat this weekend and call all your friends, family and enemies to try.
Truffle Regards
Ciao!
_____________________________________________________________________________________________
Chef Fregz loves to cook! He is a graduate of Le Cordon Bleu Paris Culinary Arts School in France and hosts monthly "Chef Fregz Specials" where he whips up a yummy menu with a different theme each time then everyone enjoys a taste.He also caters special events and private dinners. To find out more visit www.cheffregz.com.Chef Fregz provides premium private catering services. For bookings and orders email [email protected] @Chef_Fregz on Instagram and Twitter. You can check out the Chef Fregz Page on Facebook as well.