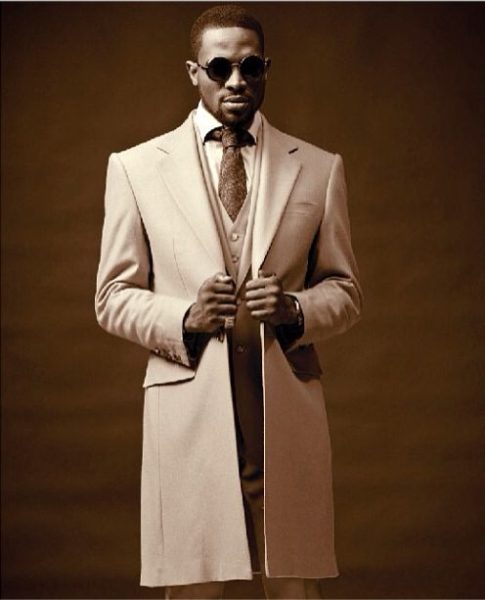 And the best dressed men in Nigeria are…
MODE Men Magazine is out with its September 2013 Style Issue today. The issue features the annual MODE Men's Best Dressed List.
Top business exec as well as entertainers and male style icons make the list.
Check it out and let us know if you agree and who should have been on the list.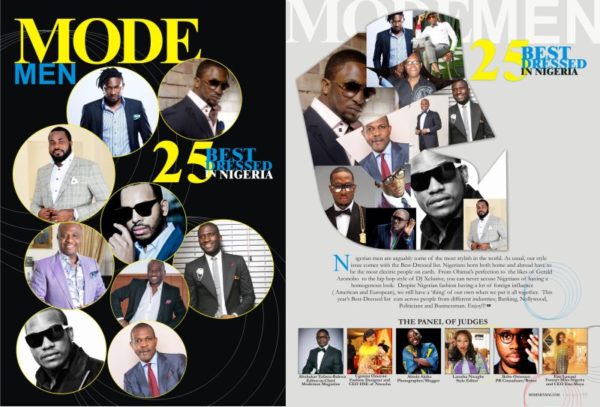 MODE MEN Magazine 2013 Best Dressed List
25. Lynxxx
24. Julius Agwu
23. Uti Nwachukwu
22. Tonye Princewill
21. Adeyeye Adetayo (Taryor Gabriels)
20. Pastor Tony Rapu
19. DJ Xclusive
18. Emmy Collins
17. Darey Art Alade
16. Governor Rotimi Ameachi
15. Prince Albert Esiri
14. Victor Osibodu
13. Ifeanyi Okonkwo
12. Ohimai Atafo
11. Olatunji Brothers
10. Dayo Adeneye
9. Olukorede Roberts
8. Seyi Fasoranti
7. Dr. Ernest Azudialu
6. Jimi Moh'd
5. Fola Ogunlesi
4. Yemi Isola
3. D'banj
2. Gerald Azonobo
1. Richard Vedelago
You can find the profiles of all the best dressed in the September 2013 issue of Mode Men Magazine. Business man Amechi Ejindu is on the cover.
He is the husband of the Nigerian architect Fifi Ejindu who was featured recently on BellaNaija (Click here to read).
Amechi speaks to the mag about his childhood, how he met his wife, how they have been able to build a multi-billion Naira empire together and his style.
The issue is currently available on newsstands.
The panel of judges are;
Abubakar Tafawa-Balewa (Editor-in-Chief Mode Men Magazine)
Ugonna Omeruo (Fashion Designer, Hse of Nwocha)
Abiola Aloba (Photographer/ Blogger)
Bobo Omotayo (PR Consultant/ Writer)
Ene Maya-Lawani (Former Miss Nigeria and CEO Ene-Maya)