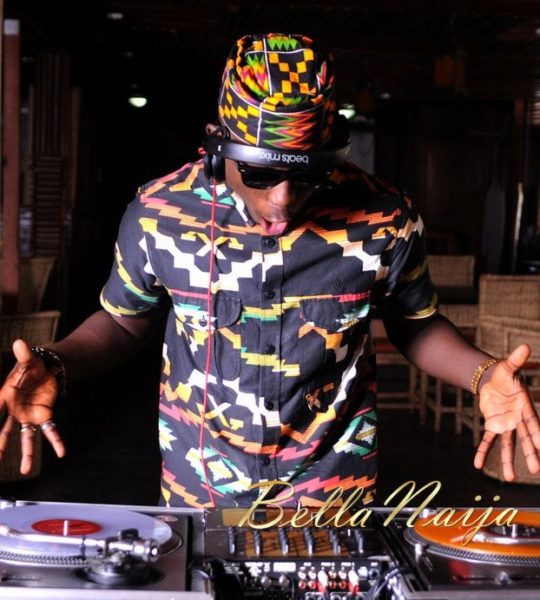 Some of us know him simply as 'that DJ with "The Cap" ' or "the Unstoppable DJ Spinall" but the Industry Nite & Mavin Records official DJ (real name Sodamola Oluseye Desmond) started his sojourn as a DJ back in 2003. He started calling himself 'Spin-all', signifying his versatility as a DJ who plays all genres of music.
From his days in university, DJ Spinall found a passion for the art of DJ-ing, and after his B.Sc. in Electrical and Electronics Engineering, he decided to attend several DJ schools both at home and abroad to perfect his craft.
The jovial, funny and humble personality of DJ Spinall must certainly be one of the reasons he's been around the world and around for so long. He's performed at major venues in the United States, toured with GLO around Nigeria as well as with Wande Coal around Europe. And, he never ceases to keep us in our dancing shoes with his 'The CAP' mixes.
With an impending US Tour, The Beat 97.9 FM Ibadan Official DJ decided to have a little chat with BN where he gives us a little sneak peek into the life of a Nigerian DJ, discusses his relationship with Wande Coal & Mavin Records and so much more.
Let's start off on a light note. There's a local myth that all DJs are players because if they can get the ladies wild on the dance floor, they will definitely be getting phone numbers after. What do you have to say about that?
DJs are human beings. Me, I know bad doctors (laughs). I have heard of doctors that while they are checking for breast cancer lumps, are also looking for something else (laughs). I know bad lawyers too. There are players in all sectors. There was even a story online recently about a man who was sleeping with someone else's wife in his office and there was a video along with it. So, what do you mean by ALL DJs are players? You that is asking me this question, how am I sure you're not a player as well? I mean, it is human nature. Humans tend to have this 'talent' (laughs). Even politicians do it. Remember Monica Lewinski?
I can only speak for myself though. I don't like guys. Why would I be exchanging numbers with a guy in that way?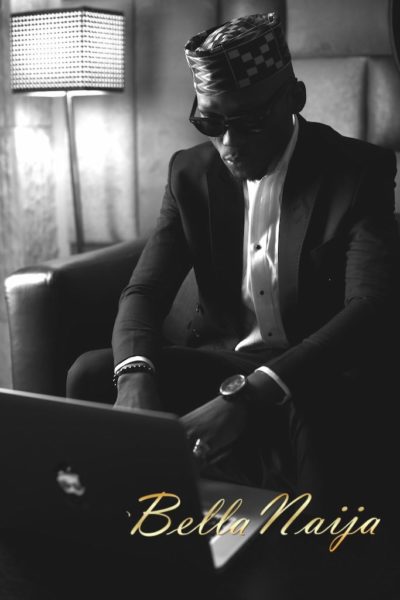 Is that a subliminal message to someone?
…I must 'turn up' and never 'turn down'. There's this thing with ladies and music. Whoever controls music is powerful; whoever writes is powerful because the pen is powerful. So, I guess I'll say that ladies love men in power and that's what attracts them to DJs. It's not just DJs they love, they love artistes also. Don't you see them taking off their bras and so on and throwing them on stage? (Laughs) Haven't you seen some of them fainting? I don't know what makes them faint but music is so powerful.
So, would you classify yourself a 'man in power'?
(Laughs) First of all, all power belongs to God.
Well, I have some influence. I have ways of killing and making talent. Everyone has power if you think of it. A gate man can stop you from being successful if he doesn't let you in for an important interview or meeting. How you use the power that you have is what is left, whether it's used to help someone or to hinder their path. I can mention some people who I've helped make it to the top.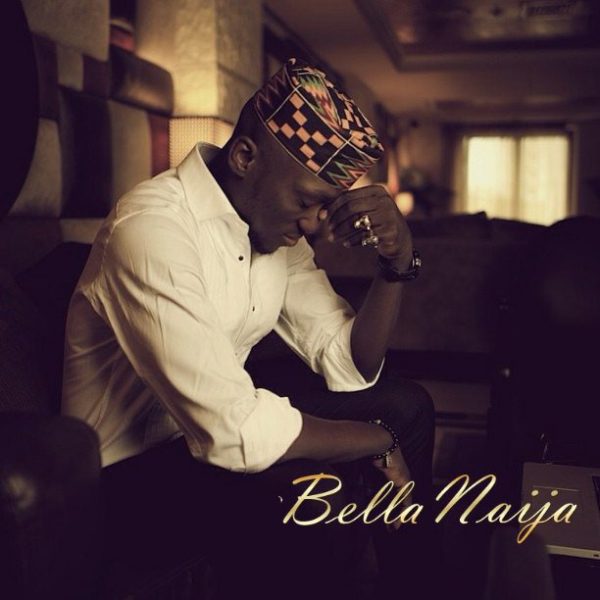 Can you please mention some of them?
Solidstar, for one. Jaywon as well, before he got signed. I contributed a lot when it comes to Seyi Shay; Wande Coal as well. I would call Chidinma Ekile as well. Some of these artistes might not know what I have contributed but I know who I've shared their music with. For example, I introduced Chidinma to the producer(s) who made her hit single "Emi Ni Baller". At the end of the day, it's God. I don't want to say it's all me but at the same time, we're all powerful.
You've talked about the local myth but how about you? How does DJ Spinall handle the ladies?
I'm one hundred percent single and I'm not searching. To be honest, it's hard. Ladies do come and I mean, they are beautiful and come in all shades and glory. Some of them come because they have selfish reasons and some of them are just angles from God. So, how I handle them is from wisdom, you know. Some of them want you and you have to put it in a way they can't have you because you're not ready for that. I can't be proud of that also but…
A lot of ladies have helped me to where I am; someone like Joyce Eze Iyamu, for example, who gave me my first official gig. The first gig is really important because it determines if you will get another gig. Every gig I've done has been successful and I thank God for that.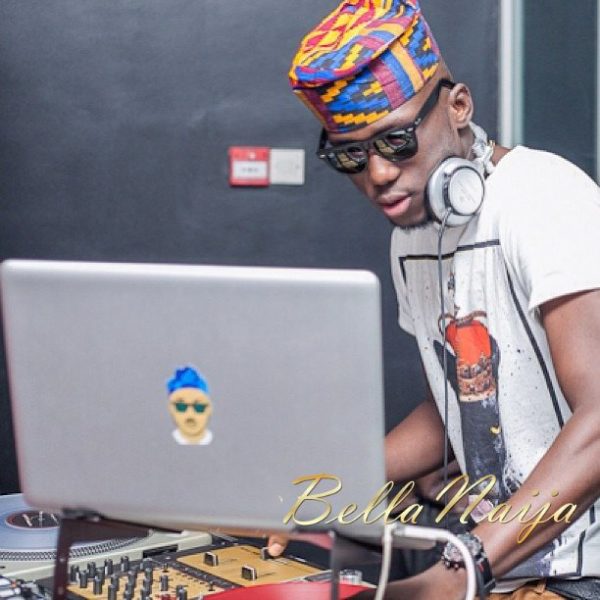 As a young DJ, how do you bridge the gap between the older generation and today's club generation?
If you come for my sets at where I play regularly, for example at Industry Nite, you'll see that I don't play regular music. I think that's one of my strengths and one of my selling points. A lot of people have regarded me as a versatile DJ. I know people want to hear "Kukere" and Wande Coal but I also know that, in my audience, there are people that are from older generations. So, I have to give credence to them and play what they like. I play music from generations before I was born up until the latest smashes. It's important that as a DJ, you have to bring back those old times. Also, as a DJ, you need to know that DJ-ing on radio is different from DJ-ing in clubs or concerts. I play everything from Damian Marley and Bob Marley to 2Face Idibia, Techno, Hip-Hop… – The name's DJ Spinall… I. SPIN. ALL.
Back in February 2013, you were announced as the official DJ for the prolific Mavin Records, which gained you a lot more buzz in the industry. What are your roles as part of the Mavin crew?
My job basically entails that I see to it that good music production comes out. My input as a DJ and my experience from playing music over the years helps me tell what would go well with people and what would not. DJs make songs into hits. After the work of the producer is done, he needs people to also listen to it, you know. A producer that is as talented as Don Jazzy knows what people like but sometimes, other people need to be involved. I also see to it that our songs are circulated around my colleagues. I see to it that their brand is well represented and of course, at shows, I handle the music.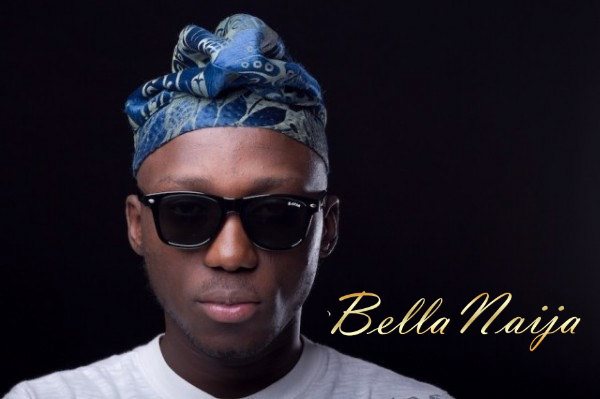 There have been a lot of rumours going around about Wande Coal leaving Mavin Records. Also being Wande Coal's official DJ, how do you fit into this impending conundrum?
First and foremost, I cannot speak for Wande Coal and neither can I speak for Mavin Records, but the truth is, I was Wande Coal's official DJ before I became the official DJ for Mavin Records. I don't think this is as bad as the case that D'Banj had with Don Jazzy. I don't think it's that serious. Wande Coal is not a kid. At some point, he has to leave and start something, just like how at some point, 2Face Idibia left and started his own thing. I think the other record label members are all excited about it. As far as I'm concerned, Wande Coal's input to the Nigerian music industry is enormous. He's a big artiste. I mean, when you call 2Face Idibia, P-Square and D'Banj, as far as I'm concerned, I think Wande Coal comes next on the list. He's one of the few Nigerian artistes who has enough material to perform solo for over an hour. Wande Coal has works of art. Like I said, I can't speak for Wande Coal; he knows what he wants and as for the Mavin Records, they have some sort of understanding.
Wande Coal was the one who contacted me to be his DJ and it was while I was DJ-ing for him that I Mavin Records saw the potential in me being a part of them. So, in that case, preference will definitely have to go to Wande Coal. So, if Wande Coal leaves Mavin Records, it might automatically mean that I'll be on Wande Coal's side.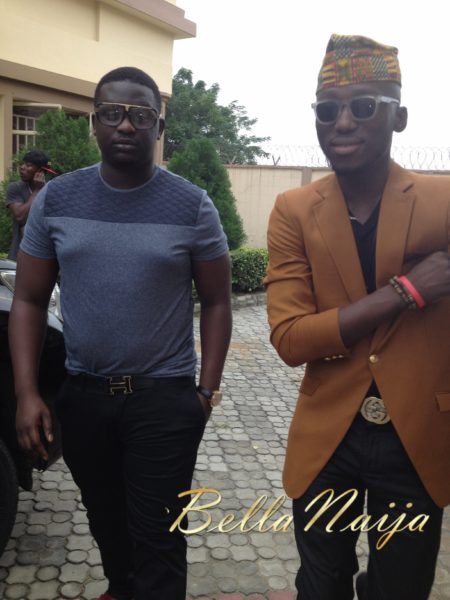 Wande Coal recently announced a US Tour this October 2013, will you be on it?
Most definitely will be. Wande Coal is going to the United States again this October and he has a few shows. But, the first one he's going to be having is in New York at the Nigerian Independence parade on 5th October, 2013. After that, there's another show in Los Angeles. While we're out in the US, we've scheduled sessions to finish up mastering, mixing and recording works from his sophomore album. It's going to be a hectic trip.
There are so many DJs in Nigeria but you, amongst a select few, have been able to attain celebrity status. We've seen you on magazine covers and you are regarded as one of Nigeria's best. How did you make yourself stand out?
First and foremost, God knows how he does his thing. I can't say it was my own skill and strategy that got me this far. God is a miracle worker. Secondly, I've always had this thing where I don't bend to rules. I don't play by rules and I believe that some things can't be planned so you have to be a little more inclined upstairs. Some DJs always have a pre-recorded set but I don't do that. I like to be spontaneous and feed off the crowd's reaction to what I play. I'm always open to ideas. Another thing I have going for me is that I have a brand that people love. I also thank God for that. I'm probably the only DJ who has a brand as strong as 'The CAP' in the whole African continent. I'm not bragging or anything. It's just what it is.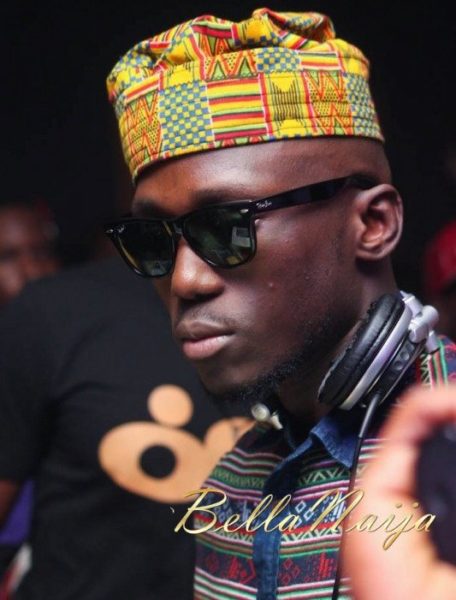 How did you come about 'The CAP'?
I love fashion and it helped me distinguish myself and at the same time, remind the youth of our culture. The reason for my cap is that I found out that a lot of Africans are not proud of whom they are and it's sad. A lot of our native clothes are not complete without 'the cap'. I'm glad that someone just walked by wearing one as I was speaking to you just now. The whole Idea behind 'the C.A.P' actually is "Crazy Azz Party" – that's what I give you. So, I got beautiful African made material from different cultures in Nigeria, Ghana, South Africa, Kenya, and Angola just to showcase our cultural power and prowess.
With the size of your brand 'The CAP', if a list of top ten Nigerian DJs was released today, would you make it?
It depends on who is making the list, honestly.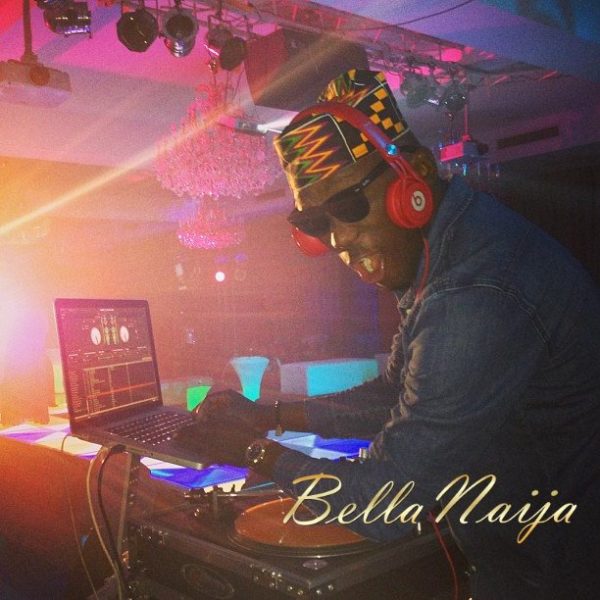 In that case, let's assume there's a Forbes list of Nigerian DJs.
I think I've done well enough to make that list. If I'm not number one, the lowest I can be is number five; based on talent and income.
Which DJs in the game right now would you consider as your competition?
Competition doesn't exist. That's the Truth. I see no competition right now, with no disrespect to who is doing whatever. There's no competition for DJ Spinall. I'm in a world of my own (laughs).
With this imaginary Forbes List of Nigerian DJs in mind, do Nigerian DJs make a lot of money?
Actually, no. You can't calculate a DJ's worth by the amount of gigs he gets in a week. You can't calculate riches by works. You calculate riches by assets and, how you know we are not making as much as we should be making is by looking at the people we've worked with and supported. Look at what they have and look at what we have. How much do they get paid and how much do we get paid for shows? DJs don't get up to ten percent of what artistes get paid. Some artistes get N2, 000, 000 per show but it's hard for a DJ to get N700, 000 for one. That's the truth. But, to be honest with you, we're making money small-small as opposed to when we started.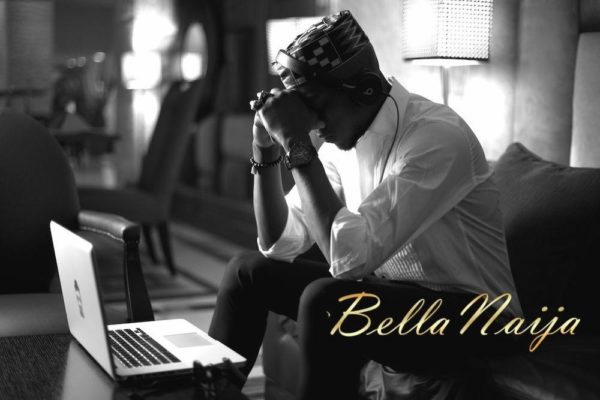 What is the lowest you have ever been paid for a gig?
My first gig, I was paid N500. It was in a church, I remember. Compared to the thousands we are paid now, I'm not complaining but I'm just saying that it can get better.
Speaking of big gigs, you toured around Nigeria with GLO telecoms recently and the feedback was amazing. With the visibility that your brand has in store, are you in talks with them for an endorsement deal?
When I worked with GLO, it was solely for my services. They endorsed artistes. GLO knows I love them and the amount of work I put in their shows was immense and they appreciated it. There are a lot of opportunities so it's possible. If they are reading this right now, I encourage them to step forward on time, before someone else does (laughs). I love GLO and it was an honour working with them. I'm very sure we'll work again sooner than later.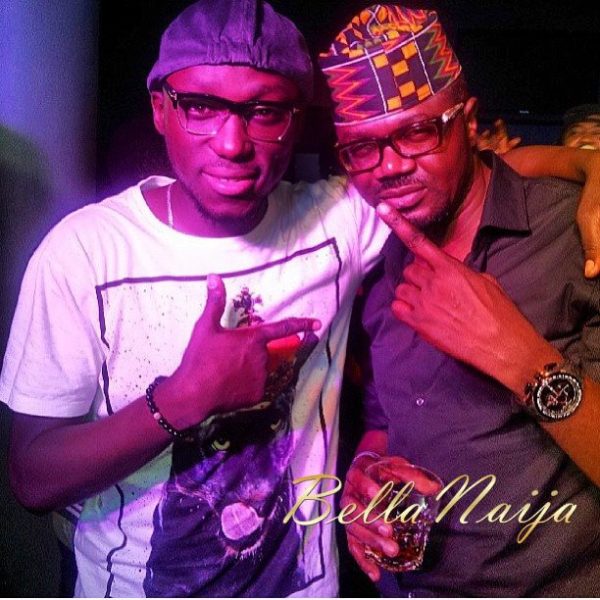 In the last fifteen years at least, DJ-ing in Nigeria has gone from being a paid hobby to being a well-paid profession. What do you think has grown the industry in Nigeria?
I think a lot of people are becoming more informed that it is not just an artiste that makes a song as big as it becomes. And, it's not just DJs either; producers have a lot to do with it as well. If you look at eighty percent of Nigerian hits right now, if it wasn't for the producer's extra effort, there would be no hit. I'm not sure Davido can produce a beat like that of "Skelewu", you know. I'm not sure K-Cee would be as successful without that great input from Del B. It's not just DJs. I also acknowledge the work of producers, presenters, journalists, bloggers and all these people who put a lot of work behind making an artiste successful. I think DJ-ing became more appreciated when artistes realized that constant replay and rotation of certain songs makes them successful. Sometimes, you don't like a song but I can make you like a song. Don't worry about how I will do it, that's my talent, it's what I do for a living. DJs are very versatile and because people are starting to recognize that, there's now a need for extraordinary DJs. Big shout out to Cool DJ Jimmy Jatt who paved the way for a lot of us. DJs were neglected and he gave us hope with his hard work. Look at him creating a platform for other DJs annually without any sponsors. It's big and I respect him for that.
What is the next frontier we'll be seeing the name – Unstoppable DJ Spinall?
I'm working on music. I've always worked on music; it's just that I haven't released any yet. I enjoy listening to music in my private apartment but right now, I'm working on something for the public. I have a lot of songs with different artistes already so once our release strategy is ready, you'll have a yummy taste.
Also, I'm working on another club tour across Africa. I'll be going to various clubs in Africa. It's going to be big.
It was nice chatting with DJ Spinall. We wish him the very best.
DJ Spinall features in Wande Coal's "The Kick"
Rocking the 2013 NEA After Party