"Just be yourself because fashion is an expression of who you are" – Feyi Akinyosoye.
My Style is one of our favourite features on theBN Style page, and judging from the responses it gathers, I can safely say, it has our readers interested.
BellaNaija reader Feyi Akinyosoye is a student of Biochemsitry at a Canadian University and has always had a flare for fashion. 
Coupled with her studies, she currently runs a Style blog where she posts all her fashion knowledge and advice for her stylish readers. Feyi sees fashion as an avenue to express herself, she wears what makes her feel comfortable and doesn't think she needs to follow the trends to look as good as she always does.
Find out how she keeps her style true to her personality, how she styles her natural locks and whose wardrobe she secretly thinks really should belong to her.
My Style Is
…all me. I am comfortable in it. It's me & my voice and no one else's.
Where Style Meets Personality
I can be a preppy, old fashioned girly girl and a tom boy at the same time. Most of the time my style can be girly with a little mix.
Where I Shop Till I Drop
I don't really have a favorite clothing store. I stay in a small town so we don't have a lot of stores but I love H&M, Zara, American Apparel, thrift stores, and I shop a lot on Asos and Topshop. There's nothing like the convenience of shopping online. I also love brands like Virgos Lounge, Clan and Andrea Iyamah.
I just recently admitted to myself that I am a shopaholic. But I always set a budget for myself and I try to stay within that budget because I am a student and I try not to spend too much on unnecessary things or things I wouldn't end up wearing. If I decide that I want something that is super expensive, I spend months saving for it.
My Tresses
My hair has always been my pride and joy. When I get bored I dye it and then cut it and then repeat.
That was the routine for a while, but I went natural last year April so when I am not rocking my natural hair twist out, I have Ghana braids or single braids on. I don't really like weaves but when I have one it is usually short or in a center part.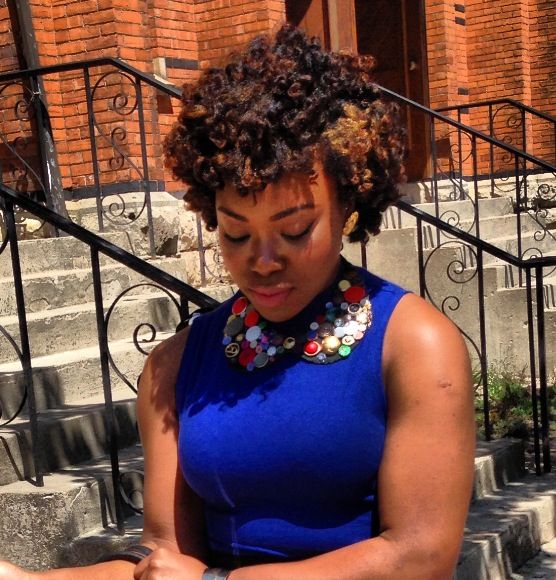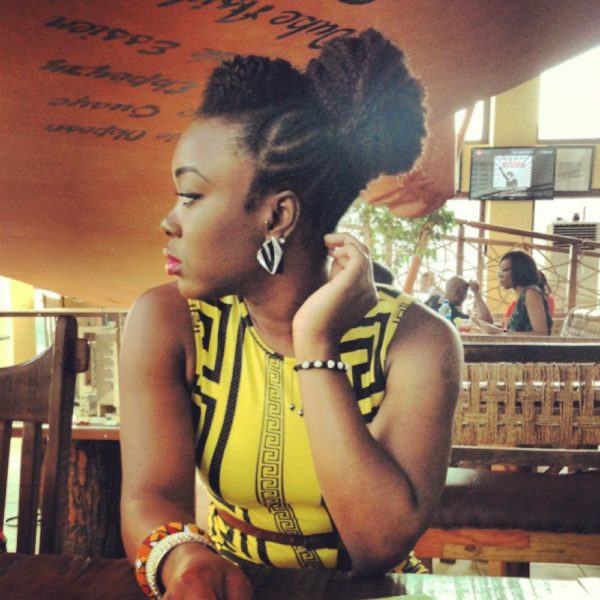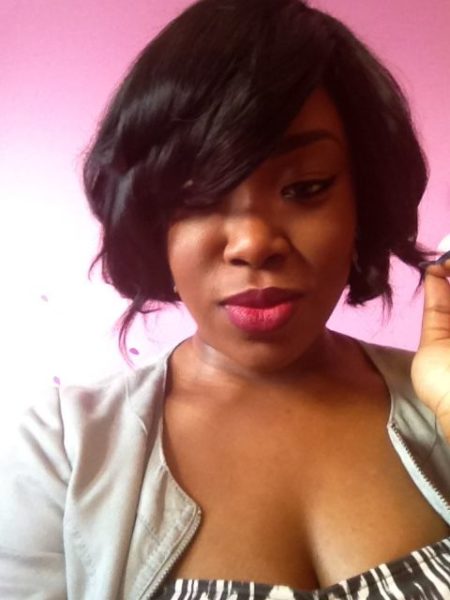 My Makeup Look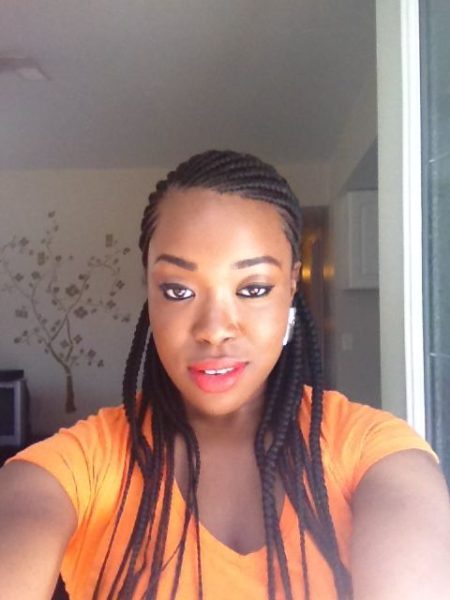 My Advice for Other Stylistas
The only advice I can give other BN Style readers is to be you and dress for your body type. I think the biggest mistake you can make is to try being someone you aren't. If you do not fit into a box the best thing is to build a bigger box for yourself.
On a Regular Day
I love wearing a pair of fancy heels but on a regular day, I wear a t-shirt and a pair of jeans/pants or a midi skirt and some converses, oxfords or regular flats. I don't put too much thought into what I wear on a regular day.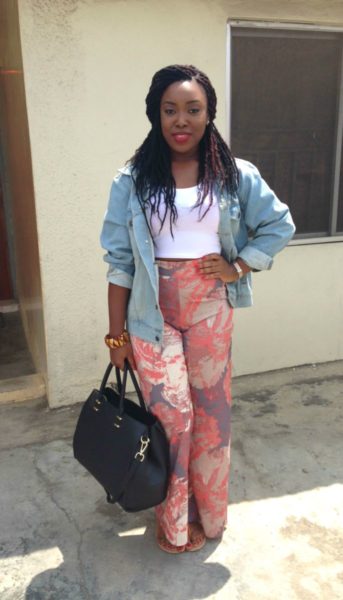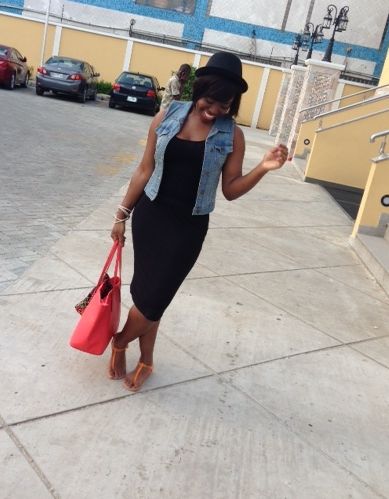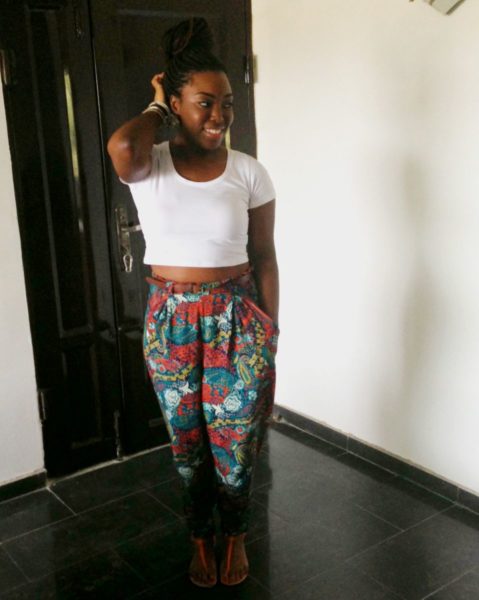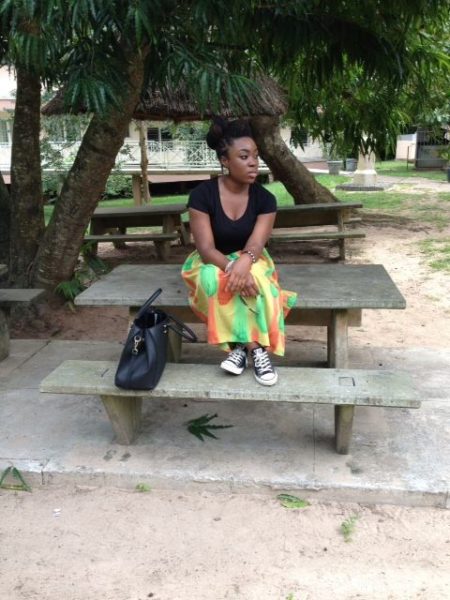 Getting my 'Working Class Girl' On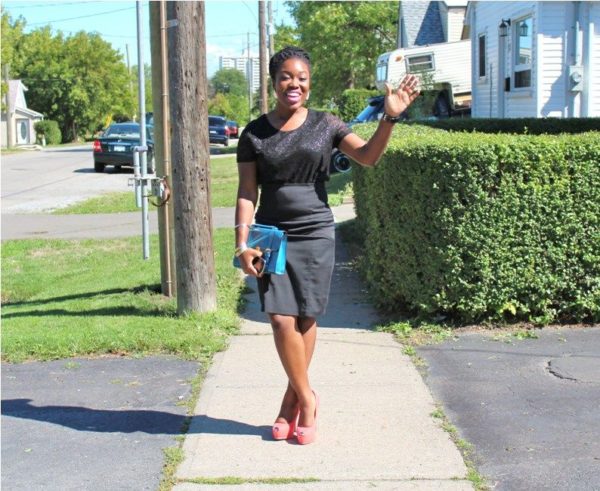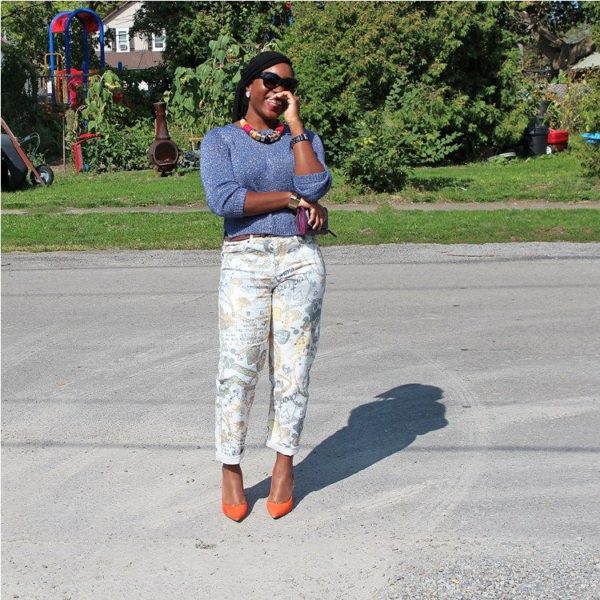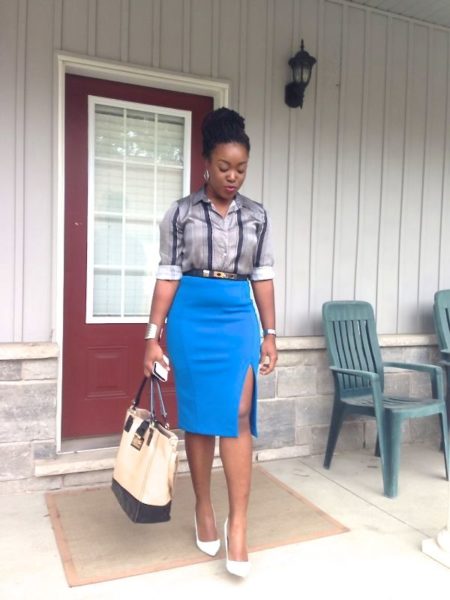 I Own the Night
When I'm going out I'm all about the heels, depending on where I am heading to exactly. I'm usually in a midi dress or a skirt or just something classy. I rarely wear anything short; but I do sometimes just to change it up a little. I always have something bold on, either my shoes or my earrings.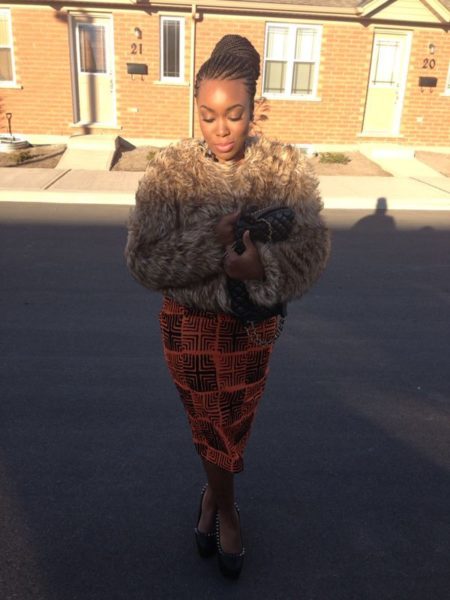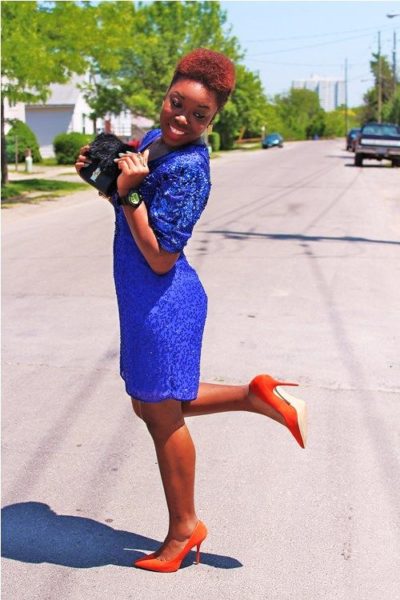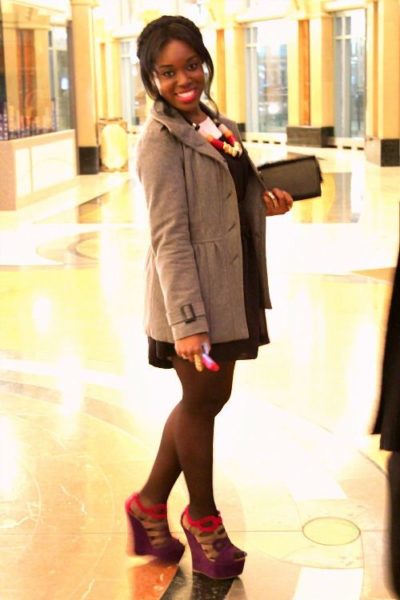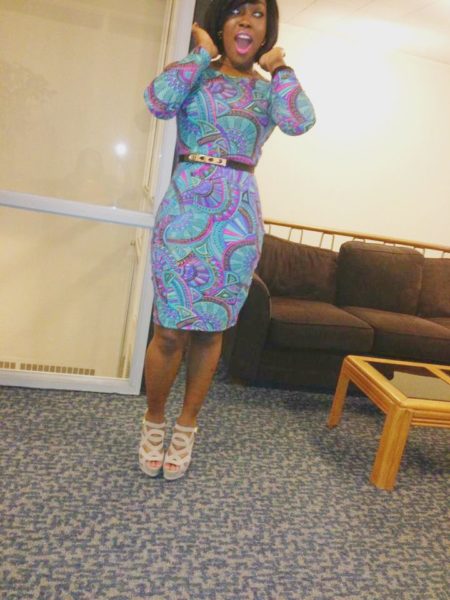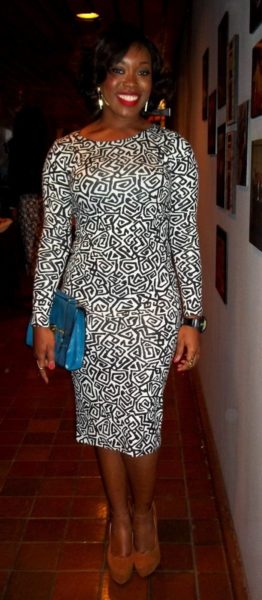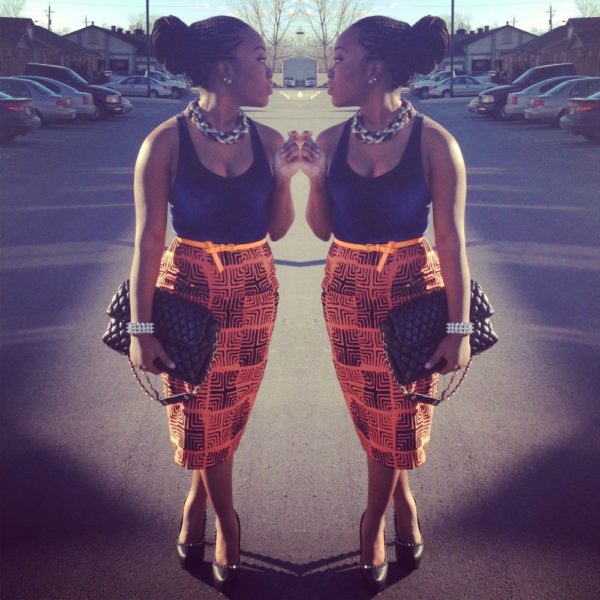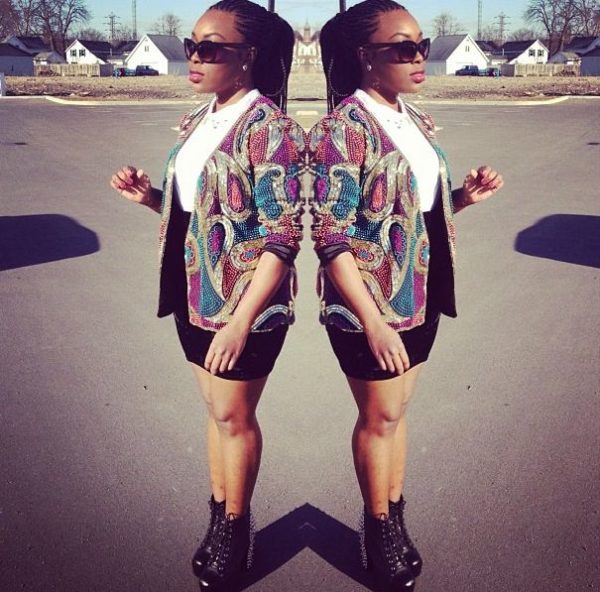 I Think Every Girl should Have
Shoes! I love shoes, I mean what girl doesn't; that is something I am constantly spending my money on. I feel like I don't have enough shoes. I also love big bold earrings and lipsticks. I don't do much with my makeup but a bold lip always makes a statement. I think girls should have white tees as well, because you can never go wrong with them.
If I Could Steal someones Wardrobe
I'm totally in love and obsessed with Shirley B. Eniang's (Meek-n-Mild.com) wardrobe. Her style is so effortless and simple. I have been hooked since the moment I found out about her blog. I think her style is so down to earth just like her personality.
Which Celebrity Stole my Look
I'll say my style is almost similar to that of Rita Dominic, because she does a mixture of almost everything I love; she gives us preppy, tomboy and fabulous chic.
My Style Philosophy
My style philosophy is just be yourself because fashion is an expression of who you are.
Thanks a lot to Feyi for sharing her style with us. If you want to find out more about her style you can Follow her on Instagram at @FeyisHope_A
______________________________________________________________________________________
If you are interested in appearing on My Style, simply send two pictures of yourself or that of a friend depicting a typical day and night look with a short summary of your style to style(at)bellanaija(dot)com. When your entry is approved, you will be required to send in more pictures and personal commentaries on your style or that of your friend as the case may be.