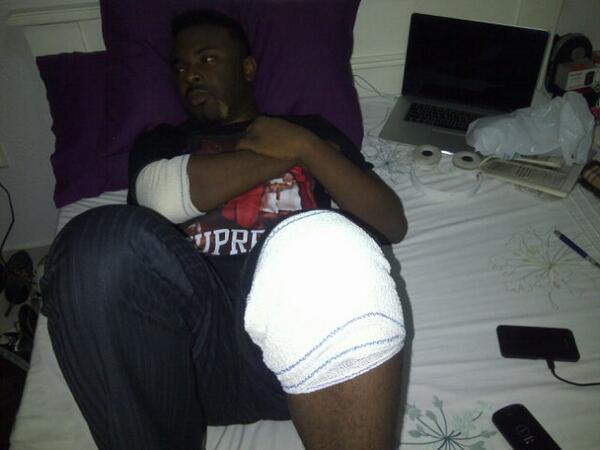 Adams Ibrahim is taking time to heal.
The Soundcity VJ was recently mobbed, and he got injured in the process.

Adams took to Twitter to share a photo of himself on his bed with a bandage on his left knee and right elbow, he said "So after getin (getting) mobbed 4 (for) d (the) second time, I tink (think) I need to hire security permanently".
The TV presenter turned musician, later thanked fans on Twitter for their best wishes.
Photo Credit: www.twitter.com/Adams_VJ