All good things come to an end and that was the same for Season 1 of the Malta Guinness-powered reality series – Game On, which ended with a fab grand finale.
The show kicked off with an opening round of jokes and banter by comics Owen Gee and Lepacious Bose who after making the guest laugh handed over to Gordons, the official host of the night.
Head of #TeamFashion Lanre Da Silva-Ajayi and the head of #TeamFootball Daniel Amokachi had the last chance to defend their passions in one minute before a recap of memories of the contestants in the house and on the tasks of season 1.
After, the runway was set for a fashion show with #Teamfashion putting their best foot forward to present a great show. #TeamFootball also put on a show as they showcased a football-inspired dance piece to which musician Waje scored them 8/10 when asked about her thoughts on their performance. Rooting for #TeamFootball, Noble Igwe scored the team 9/10.
The performances continued with one from RnB singer Niyola and Alobam singer Phyno.
With all the fun done, it was the moment of truth. Nigeria's true passion was unveiled as Olumide Ajibolade was declared winner over Henrietta with #TeamFootball winning 52% of the votes compared to #TeamFashion's 48% in the voting outcome by Nigerian via Facebook and SMSs across the nation.
Olumide, shocked by the outcome, broke into prayers as he beamed with joy and called his family to break the news in 6 words "tell them say I don win", the crowd erupted into laughter and applause.
Uche Onwudiwe, the Marketing Manager of Malta Guinness said "we are glad to have been the umpires in finding Naijas true passion. People have always assumed it was football and really the fashion industry is an exciting one plus they gave a good fight on this one but football came out tops with a narrow margin. However, whichever passion it was, the Malta Guinness brand purpose is all about helping the everyday Nigerians get ready for that big break that is all around us either by nourishing them with goodness and vitality or helping them with rare opportunities like this one".
Reacting to his win of the grand prize which is a trip to England for a series of training and coaching classes and a sum of two million Naira cash, Olumide said "they say Malta Guinness fuels the passion of Naija, I am a testimony! Our lives are changed forever and I am deeply grateful to Malta Guinness, my team captain Daniel Amokachi, our rival captain Mrs Lanre Da Silva, all other contestants and the almighty God".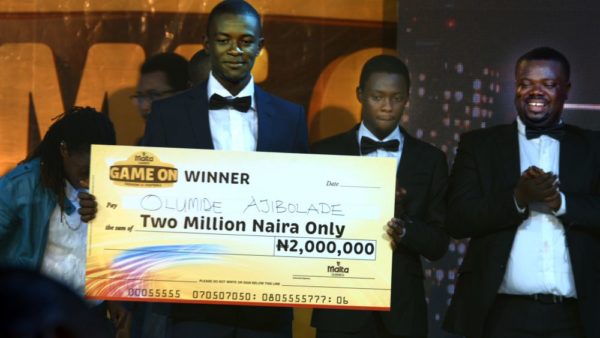 Celebrating the win on this grand night with the contestants were a list of celebrities that includes football legend, Taribo West, Rapper Phyno, songstress and vocalist, Waje and Omawumi; media personalities Joseph Benjamin, Adams Ibrahim and Noble Igwe, DJ Xclusive, among others.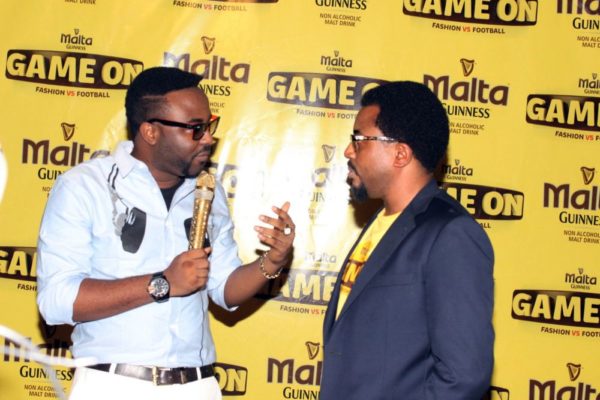 By the win, Nigerians have shown that they love their football and Malta Guinness has helped to fuel the passion of Coach Olumide Ajibolade.
___________________________________________
Advertorial – Sponsored Content