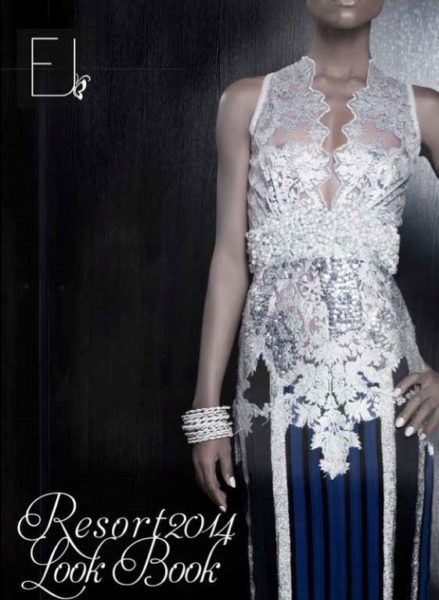 It's not 2014 yet, but fashion is timeless right?
Presenting the Resort 2014 collection from eponymous Nigerian design label Ejiro Amos Tafiri. Being known for accentuating the female curves in its designs, the label has brought another signature collection themed "Donna of the West".
According to the label, they stirred the brand in a new direction by infusing a bit of soft  edginess with hints of drapery, while maintaining the labels signature aesthetics of seamless fluidity.
Here is what the official release had to say about the new collection.
In continuance with our Nigerian cultural inspiration from the last three collections, this collection is inspired by Yoruba culture. Its royalty, the dress forms of iro & buba & sokoto, indigenous fabrics of Aso-oke, Oja, Adire and their favourite acquired fabric of choice, lace. And the Lagos architectural landscape influences the cuts on the garments. The collection features a variety of rich colours such as: gold, burgundy, green, navy blue, silver and white. The new collection is aimed at the confident, self assured woman who is not afraid to take her style outside of the norms and take risks.
Check out the collection.
Photo Credits
Photography: Barret Akpokabayen
Makeup Artist: Alade Shekoni (Alade Makeovers)
PR Representative: The Fashion Portal
For more information please visit www.ejiroamostafiri.com | Email [email protected] | Call: +234 8037795790 or +234 8028292983