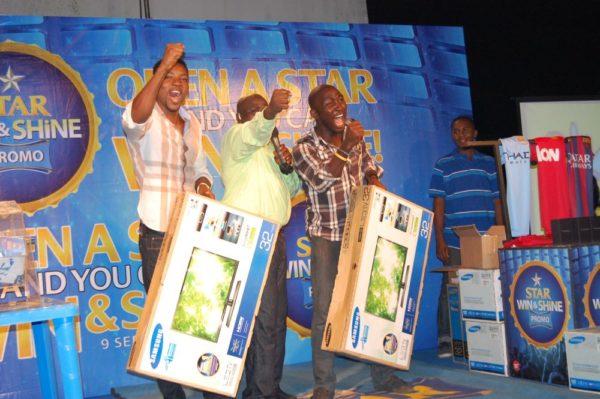 Hold on to your caps, the Star Win & Shine promo is still going on and this time around it has hit Enugu state.
Dubem Kene, a final year Computer Engineering student of Enugu State University of Technology, was on his way to the Akanu Ibiam International Airport, Enugu to board a plane to Lagos State. He however aborted the trip when he got wind that Star would hold its Win & Shine party at the Bush Arena, Enugu, on the evening of Saturday 5th October 2013.
He drove through Nza Street where the Bush House Arena, a popular bar and restaurant is located. The Blue and Gold colours of Star lager pervaded the atmosphere. He knew that the brand was throwing one of its 100 Win & Shine parties at the venue.
He was lucky as his raffle ticket won him N50,000.00 that night. But that was not the first time Dubem was winning. He won N50,000 at one of the 100 Star Win & Shine parties held at Jives Bar, Nsukka on Sunday 15th September 2013.
The big winners of the night were Okafor Arinze, Henry Ndubuisi Nnaji and Chukwuebuka Chiwonba. They each won the N100,000.00 grand prize.
Prince Iyke Eze, Israel Johnson and Chijioke Emeka won home theatres.
Duru Kelechi, a 26 year old Youth Corper won N50,000.00 and Sharon Egerua, a female student also won N50,000 cash prizes.
Other prizes which were won that evening included LCD TV screens, BlackBerry phones, authentic football jerseys and Star branded carpets.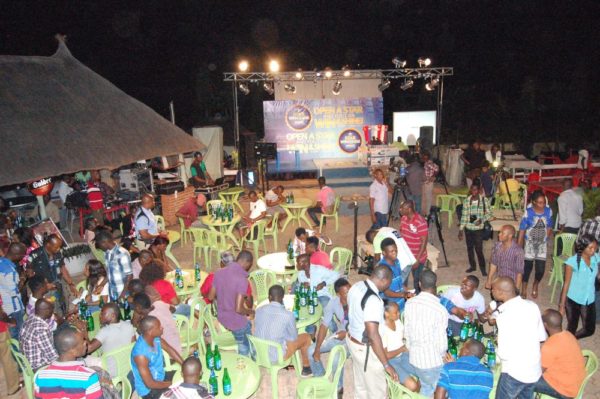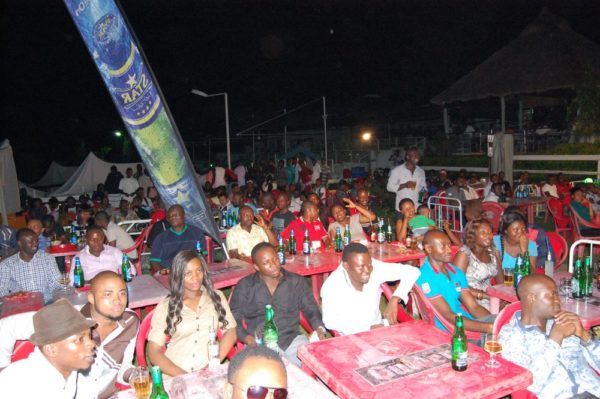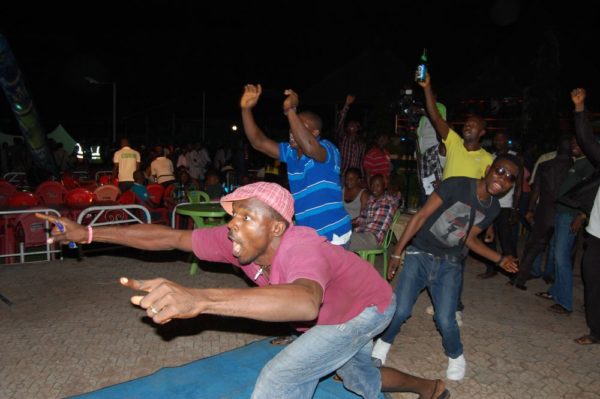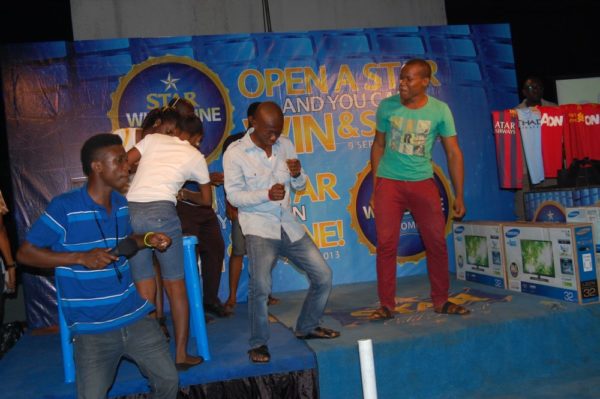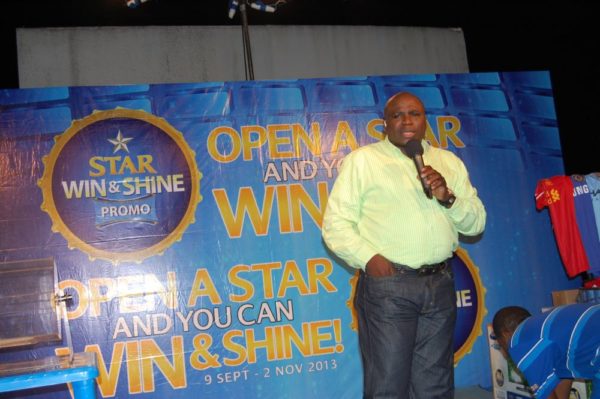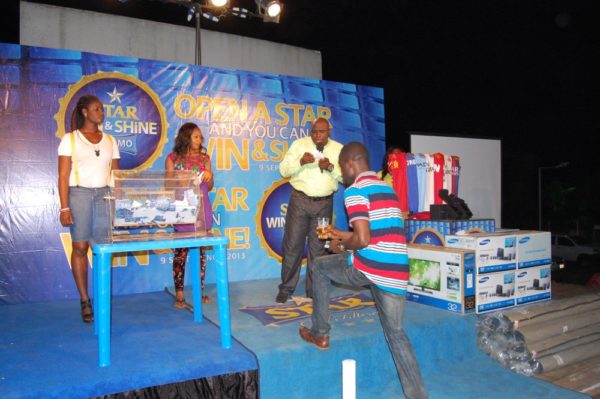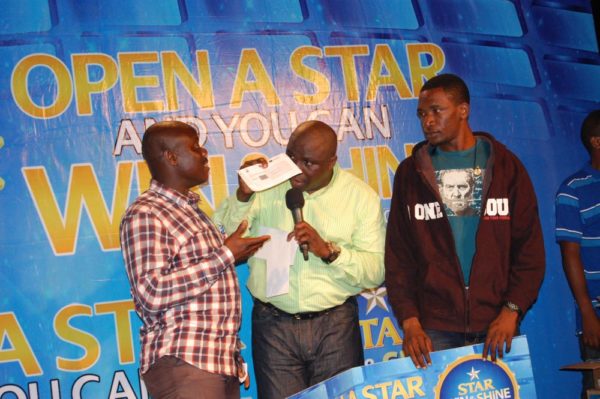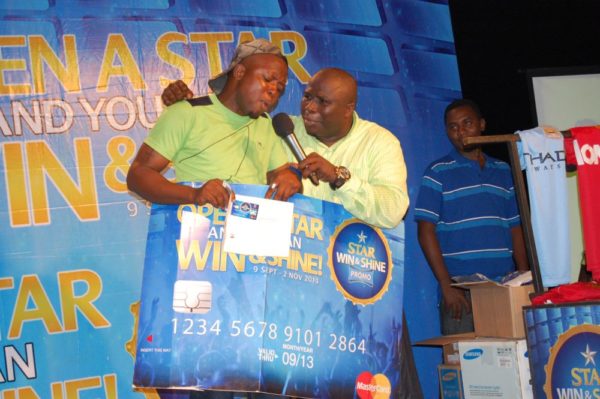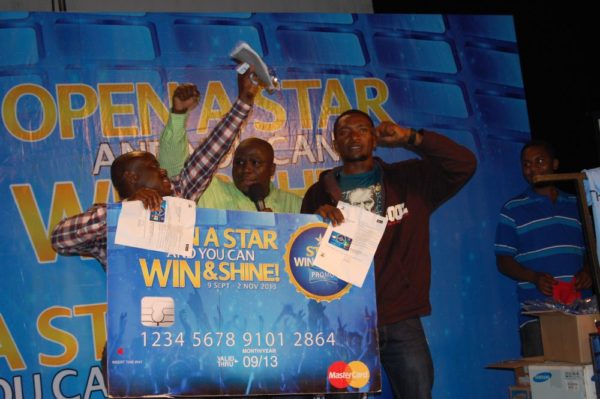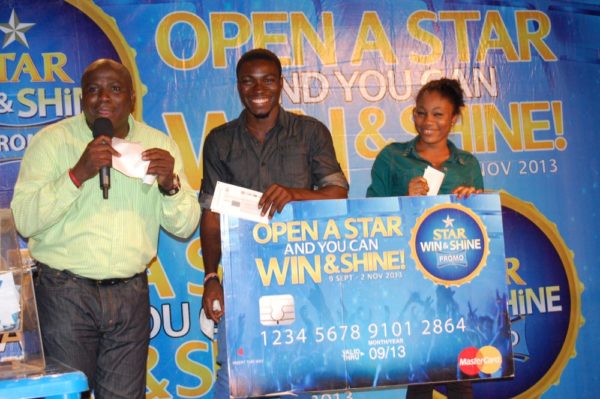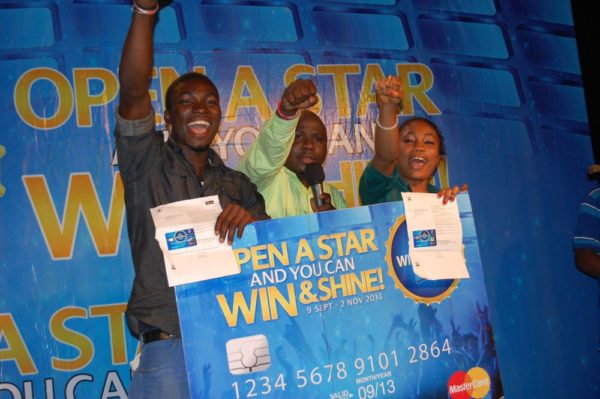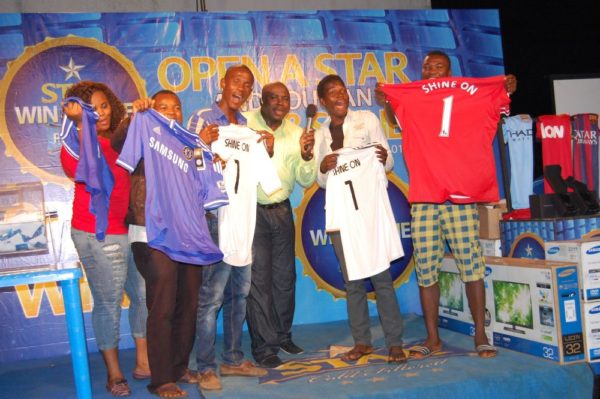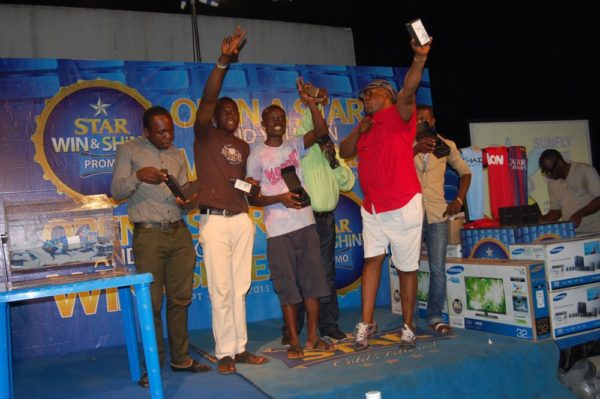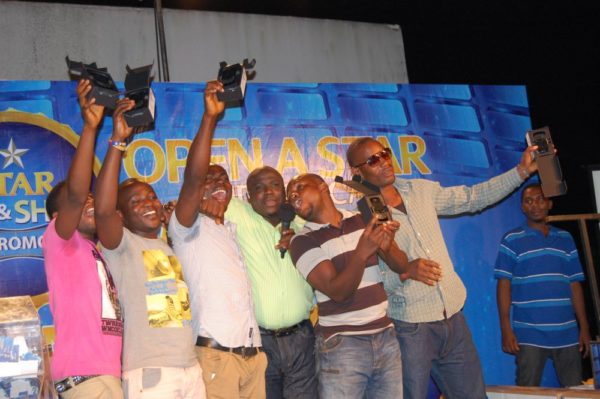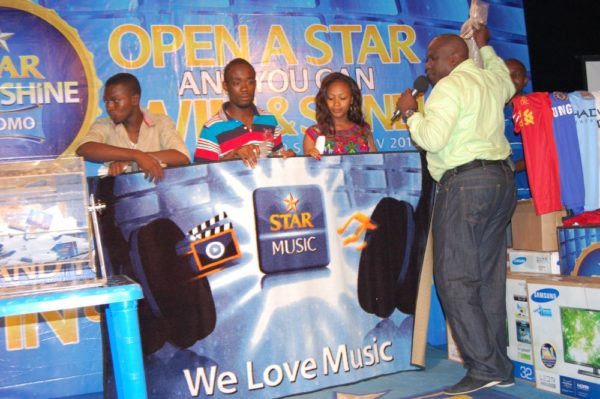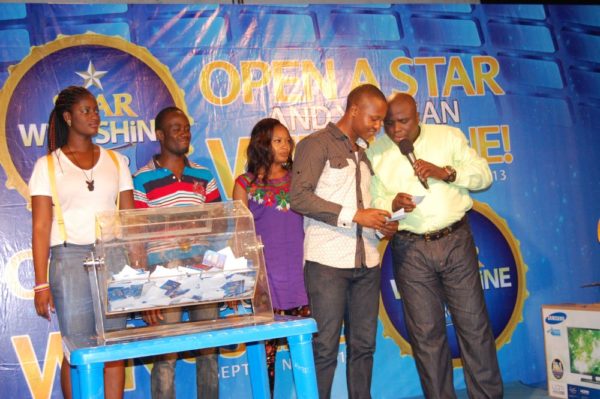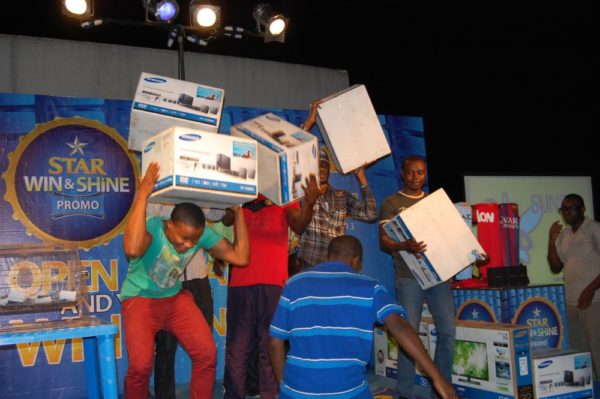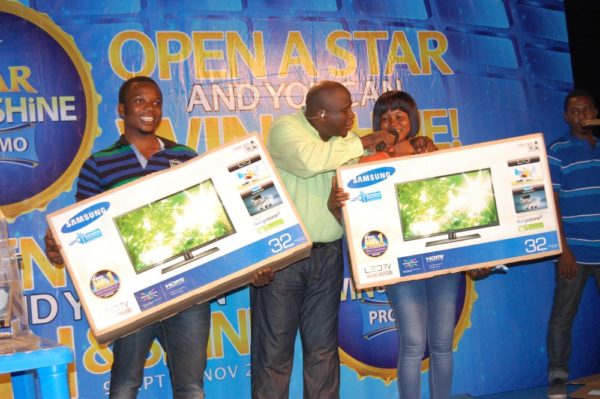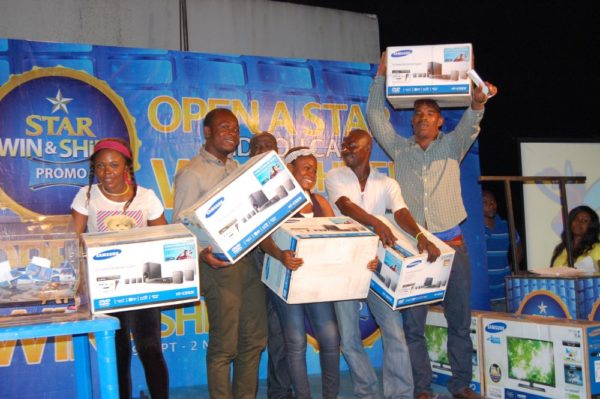 The Star Win & Shine promo ends on Saturday 2nd November 2013.
______________________________________________________________________________________
Sponsored Content