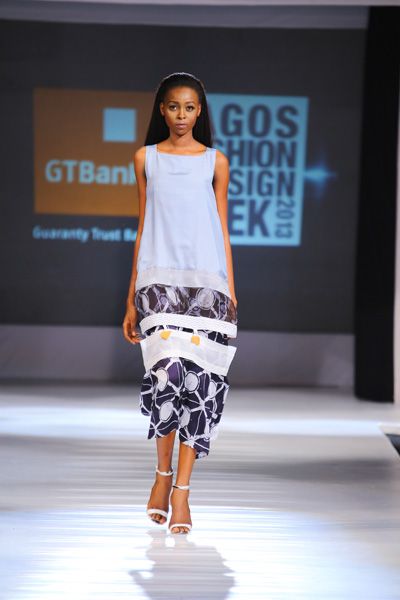 More fashion coming your way with the GTBank Lagos Fashion Design Week 2013 showcase by Maki Oh.
The design label created by Amaka Osakwe aka Maki, brought its A-game to the delight of fashion enthusiasts in the LFDW2013 audience. Featuring some pieces that we have seen in her New York Fashion Week 2013 show, the collection tells a tale of the 'woman'.
Her Spring/Summer 2014 collection was centered on the many roles a woman plays through out her life and adds an artistic edge to each piece to give a voice to each role. From the athlete to the cook, we see the models portray different roles as they strut in the couture.
GTBank Lagos Fashion & Design Week 2013: Maki Oh
Photo Credits: Kola Oshalusi for Insigna