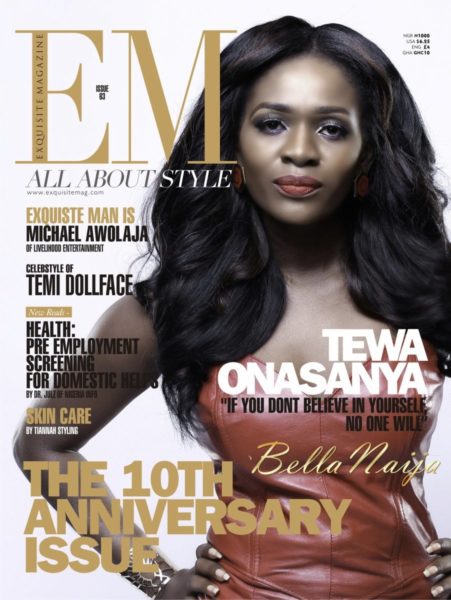 Is Exquisite Magazine the new uber luxe Nigerian publication?!
It seems say so. BellaNaija.com can exclusively confirm that the fashion and lifestyle publication is re-branding. To celebrate its 10th anniversary, we are seeing the first "leg" of its new look with a sexy new cover and bold masthead.
The publisher/editor-in-chief of the magazine Tewa Onasanya strikes a sexy pose in a figure hugging red leather dress. With her Veruschka-inspired hairstyle, her cover look is completed with a fierce make-up, gold-and-red earrings and a gold cuff.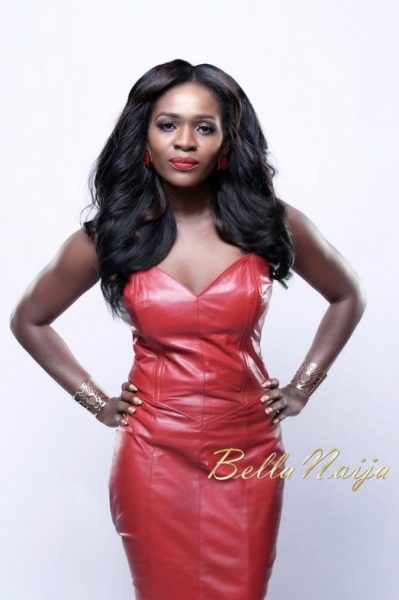 Inside the magazine, Tewa speaks on how to follow your dreams as well as believing in yourself to be successful. She even drops an inspiring line "If you Don't believe in yourself, no one will".
Other features in the magazine include a one-on-one with CEO of Livelihood Entertainment Michael Awolaja.
With the new cover masthead and size also comes some major changes in creativity, the editor-in-chief has appointed Toyin Lawani as the Creative Editor and looks forward to giving their readers, both old and new, more exquisite Fashion and Lifestyle features.
The new publication will be available next week.