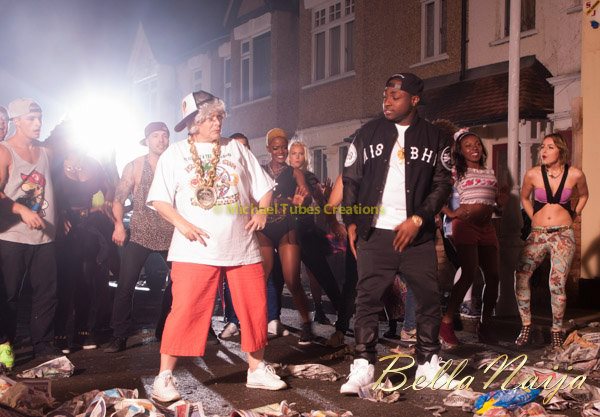 It's time for some action!
With a slew of amazing dancers looking hip and trendy, yes, that includes the grey-haired B-boy in the photo above, Davido took the streets of London for his second "Skelewu" music video directed by Mr. Moe Musa.
This time around, it looks like the video is more movie-themed. It has a more cohesive storyline than the last and this one takes a few pointers from Michael Jackson's "Thriller" and a bit from any virus-themed horror flick like "28 Days Later"; yes, including LMFAO's "Party Rock Anthem".
I really hope they pull it off but for now, here's what it looked like behind the scenes.
Photo Credit: Michael Tubes Creations